IoT, Internet of Things implies a system of interrelated, interconnected objects for collecting and transferring data over a wireless network without intervention. The IoT system is formed by four layers: Sensors and actuators for collecting data directly from physical objects
Gateways and data acquisition system for converting gathered data from analog medium to digital medium.
Edge computing for ensuring immediate preliminary data analytics right on devices
Cloud services for deep data analysis, processing, and storage An IoT company is a mediator between the physical objects and actionable insights. Cloud computing is one of the influential technologies for today's digital generation and the joint of IoT and Cloud services helps in opening new directions for startups to medium-sized companies to large enterprises.
Cloud provides unlimited scalability and then enhances the development and management which is scattered across the world.
In India, there are hundreds of companies that provide IoT solutions to clients throughout the globe. The IoT companies of India provide top services in many fields like mass production, retails technology, and many more.
List of Best IoT Companies in India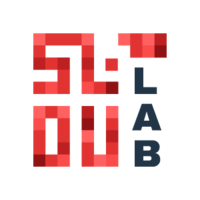 SoluLab is one of the top IoT companies in India with over 50M+ active users for their exclusive apps and a 97% customer success score. In the year of 2014, Rajat Lala co-founded this company in Ahmedabad, India. Later it extends its circle in places like New York, California, Texas, United States.
Over 180 industry professionals managed to successfully complete over 1500 projects across 15+ countries.
SoluLab has collaborated with high-growth industries such as Walt Disney, Goldman Sachs, Mercedez Benz, Fortune 500 enterprises, University of Cambridge, and many more all over the globe.
The main target of this company is to provide their network of top 3% blockchain developers for building the client's idea and then scale up and unlock better return on investment (ROI).
For its worldwide clients and top services, SoluLab is one of the best IoT Companies in India.

Available Services :
SoluLab is an award-winning enterprise with the following services :
Blockchain development for complex projects
Top IoT developments by data science and machine learning
Mobile app development
Customer software solutions for progression of business
Data science
Machine learning
Algo Engines is one of the top IoT( Internet of Things) companies in India, mainly deals with industrial solutions. It also helps companies to realize opportunities and manage threats created by digitalization. The main office situated in Mumbai.
This company is well-known for the best cloud-based SaaS platform provider which includes a handsome range of products mostly based on SCADA systems, sensors, and smart meters.
Algo Engines is also the perfect amalgamation of inverters, molecules, and substations which allows clients to access 3D visualization in monitoring. This top IoT company also can combine with the met masts, wind turbines, solar plants, and other different IoT solutions.
Apart from this, it also provides customers to get unique solutions to capture and analyze their critical data so that they can be benefited well.
Available Services :
Algo Engines is one of the best IoT companies in India the services like :
Real-time fraud detection in digital platforms
Fraud risk management to figure out the fraudsters
API and SDK-based easy integration to secure the payment transactions of banks, fintechs, neobanks and payment processors.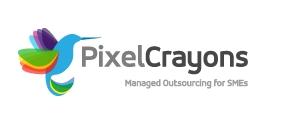 PixelCrayons is another best IoT company in India that provides a long range of domains and verticals like healthcare, automotive industry, banking and finance, travel and tourism, media and entertainment, transport and logistics, e-commerce, etc. They also cater to the best development services and that can be customized according to customer's needs.
PixelCrayons is an award-winning software outsourcing company in India with the main office in Noida. It was established in 2004 and from then it has transformed 1000+ businesses of 38+ countries in their software product engineering initiative.
full-time professionals with a minimum of 5 years of experience the company has exposure to different industry types like Microsoft Technologies, Web and Fullstack, Java and Javascript, E-commerce and CMS, Blockchain and ML, etc.
The company has been catering online solutions through top-class software development services, software product engineering, or devoted software development teams. It provides the best solution worldwide from startups to mid-sized businesses and large enterprises with a target on process optimization and expansion.

Top clients of PixelCrayons include Vodafone, eBay, Adobe, HP, Tesco, etc.
Available Services :
Pixelcrayons also famous for some of its IoT development service such as :
IoT application development
IoT development consultancy
Backend and API development
Apps development for IoT developments
IoT implementation and support
Connectivity with wearable devices
Voice-enabled technology solutions
Data analytics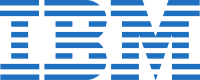 IBM IoT platform is a fully managed, cloud-based service that makes it simple to derive value from the Internet of Things( IoT ) devices. IBM is a big organization among the IoT companies in India. It named as IBM Watson platform.
The company provides cloud service for device management, flexible and scalable connectivity options, secure communications, and data lifecycle management.
With the help of IBM Watson IoT, a client can collect all the insights from buildings, equipment, automobile assets, and things.
It also offers IoT solutions like enterprise asset management ( usage of IoT, AI, and analytics for reducing cost and risk and improve efficiency ), facilities management ( to provide better, faster, and more informed conclusions by speeding up the analysis of given data ), systems engineering ( for lowering costs by managing requirements, quality, and compliance), IoT platform ( to manage IoT devices ).
Available Services :
The services by IBM Watson platform include :
Risk management and security of IoT apps and devices within a network
Connectivity of IoT devices, networks, and gateways
Management of gathered data from IoT sources
Real-time and edge-analysis of data with the help of machine learning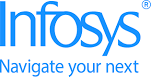 Infosys is an international company of consulting, technology, and outsourcing, established in 1981. The Infosys Industrial Manufacturing practice creates an IoT platform for connected business operations.
Infosys IoT Gateway framework connects digital devices, legacy systems, and business processes together and provides an interface to automate workflow via seamless interoperability between devices and controllers, including robotic systems and VR (Virtual reality) platforms.
The advanced data governance approach prohibits data duplication while maintaining data integrity and addressing data transfer requirements.
Available Services :
One of the best IoT companies in India, Infosys provides the following services :
Sensor-to-insights spectrum
Enabling automated monitoring, remote diagnostics, and real-time factor visibility
Data solutions with analytical requirements of the manufacturing enterprise
Smooth identification of data storage parameters
Protocol and identity management for wearable devices
Location-based services and tracking solutions
IoT gateway for cloud-hosted applications and analytics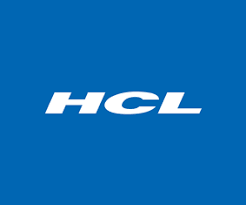 HCL Technologies is a popular and top company in the platform of IoT companies in India. The company came into existence in the year of 1991 with the headquarter in Noida, Uttar Pradesh.
HCL Technologies is mainly a multinational IT company with IoT as subordinate to focus on the research and development division of HCL limited. The company mainly aimed towards IT consulting, remote infrastructure management, business processing outsourcing, engineering, and R&D, etc.

It mainly provides the rise to an asset value chain compromising connections of things, data, processes, and people. It works to adjust the needs of this changing world along with data management, scalability, regulations, high accuracy, and safety.
With so many offerings, HCL Technologies is one of the best IoT companies in India that helps to reimagine the business for the digital age. HCL also deals with many diversity, social responsibility, sustainability, and education initiatives. Even HCL Technologies is in partnership with large companies like Intel, amazon web services, IBM, Microsoft, Vodafone, etc.
Available Services :
Let's check the top services of HCL Technologies :
Identification of business pain points that IoT can solve
Industry insights and benchmark
User-centric business process transformation
Altiux Innovations is mainly a software and product engineering services platform focused on IoT development solutions. It's one of the best IoT companies in India for providing specialized engineering services throughout the IoT development cycle from consulting, device engineering, cloud and mobile application development, data analytics, and support and maintenance.
It has also introduced an IoT ToolKit – BoXPwr, a suite of software frameworks for sensor nodes and actuators, edge computing, and cloud connectivity that helps accelerate IoT product and solution development.
This IoT company also offers multiple models for commercial engagement that can be tailored to meet client's specific needs. It also understands the competitive advantages that technology brings with its advancement and top professionals stay ahead of the curve by creating innovative solutions for customers.
Sunil Motapatri and Shaym Vedantam established Altruix Innovations in the year 2013 and has grown to 75+ employees worldwide with a management team. Altiux Innovations has alliances like Intel, Samsung Artik Partner program, Samsung Enterprise Alliance Program, Thread Group, WI-SUN Alliance, etc.

Available Services:This organization provides services like
Consult and understand business success parameters
Deliver roadmap, action plans with requirements, specifications, the path to product
Device engineering services
Cloud and mobility services
Integration and support services

Stellapps Technologies is a startup in India mainly based on the digitization of the dairy supply chain. Some IITians of Madras moved forward to provide data acquisition and machine learning. So, they established an IoT startup Stellapps in 2011 in Bangalore.
Milk is the largest crop on earth and the number of animals is low with respect to the need. So, it was important to innovate some technology intervention.

The main aim of this top IoT company is to digitize and optimize milk production, milk procurement to help dairy farmers and cooperatives maximize profits with minimal effort.
Available Services :
Stellapps Technologies is a well-known IoT company that provides top services like :
Improve the productivity of cattle and maximize herd performance with mooON
Scale up the business profits by improving the efficiency of the milk procurement operation with smartAMCU
Reduce total solid loss and efficiently milk procurement with smartCC
Regulate the cold chain to achieve a better shelf life of milk at the collection centers with ConTark
Preventive health care and health management
Personalize contextual sachet nutrition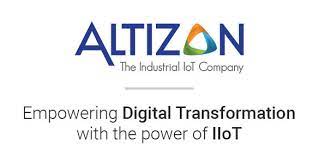 Altizone systems is a Wipro-backed internet of things (IoT) company in India for developing solutions based on IoT. Altizon's Datonis Manufacturing Suite applies advanced analytics and machine learning algorithms for performing smart manufacturing initiatives, modernize asset performance management, and pioneer new business models for service delivery.
The organization has been leading advanced digital transformation initiatives of industry verticals, along with automotive, tire, CPG, Chemicals, and remote industrial assets.
The headquarter of Altizon is in Palo Alto (USA) with offices in Boston (USA) and Pune (India). Now Altizon has 100+ active clients to which makes this company one of the top IoT companies in India. The Datonis IoT platform is a cloud-based platform that connects different devices and allows them to exchange information.
Available Services :
Altizon Systems is one of the best IoT solutions with services like :
Management of edge devices from the cloud
Machine learning to build data models that helps to predict outcomes
Integrating machine data using an API with enterprise systems
Analyze machine data
Value-added solutions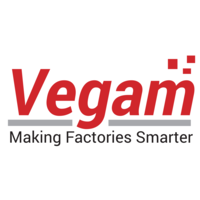 The company came into existence in the year 2000 to provide the best solutions and platforms to transform the manufacturing plants into smartly connected factories. Vegam Solutions has been at the forefront of this digital revolution for over a decade.
It provides the clients to experience advanced visualization, KPI's and 3D real-time overlay. It mainly based on data and intelligence-based solutions such as data sciences, machine learning, safety and quality, and more.
Available Services :
Vegam Solutions is a leading IoT company for providing such services like :
Smart factory solution for solving day-to-day complex manufacturing problems through Digital Transformation, Digital Twin for manufacturing, optimization, and visualization. Smart maintenance of plans, schedule, execute and track maintenance activities
Digital transformation in manufacturing by industrial IoT solutions
Industrial smart sensor Industrial IoT enabled smart tracking
Conclusion :
These are the top 10 IoT companies in India in 2021. A lot more remarkable IoT companies like Google Cloud IoT, Cisco IoT Cloud Connect, Salesforce IoT Cloud, IRI Voracity, Particle, Thingworx, etc. are developing day by day in the era of digitization.