This post was most recently updated on October 19th, 2021
A Recruitment agency is a business that is paid to find suitable workers for companies and organizations. It is a company contracted to hire employees for companies. Recruitment agencies match candidates to job vacancies, working with companies to help fill the roles in the company. Here will have more discussion on the Top 15 Job Recruiting agencies in the USA.
The employer pays the agency fees equivalent to a percentage of the new employee's starting salary. An agency may be public, operating on federal, state-level, or local level, or a privately-owned organization.
The positions are temporary, contact-based, part-time, temporary to hire, and the agency will keep a file for each employee noting their work and skills history. They offer both employers and employees flexibility that more permanent work arrangements do not.
Recruitment agencies are external firms that find suitable candidates for employers. Their task is to find candidates for vacant positions within their organizations to save money and time. HR and recruitment coordinators within employers use an agency to get the best candidate. Recruitment agencies are also known as employment agencies.
List of JOB Recruiting Agencies in the USA

Robert half international known as Robert half is a global human resource consulting firm in California. Robert half international was founded in 1948. Robert half international is credited as the world's first and largest accounting and finance staffing firm with 345 locations worldwide. Robert half international is a staffing and recruiting company.
Robert half international is founded in New York. It is an employment agency. Robert half international company operates through 3 segments: temporary & consultant staffing, permanent placement staffing, and risk consulting and internal audit services. Robert half international consists of 13000 employees.
Robert half international is listed as "World's most admired companies" by fortune magazine in the temporary -help industry for 21 years consecutively. Revenue of Robert half international is $5.12 billion as of 2020. Robert half international is a member of the S&P 500.
They offer a business a full spectrum of specialized staffing and consulting solutions. Robert half international is named as "America's most trustworthy public companies" by Bright governance consulting.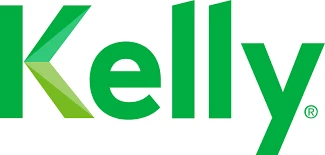 Kelly Services is an American office staffing company that is globally operated. Kelly Services was founded in 1946, 75 years ago. Kelly headquarters is located in the United States. This company places employees in various levels like financial services, information technology, and law.
Their professional services include human resource and management consulting, outsourcing, recruitment, and career transition. Kelly services consist of 7800 employees. Kelly services revenue is $5.5 billion as of 2018.
Kelly services management company is very friendly and responds quickly. Kelly services had expanded to include 148 wholly owned and operated offices across the country.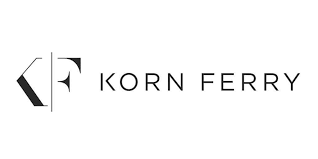 Korn Ferry is a management consulting firm. Korn Ferry was founded in 1969, 51 years ago. Korn ferry headquarters is found in California. As of 2019 Korn ferry operates in 111 offices in 53 countries. Korn ferry employs more than 8,198 people worldwide. Korn ferry's revenue is $1.926 billion.
Korn Ferry operates through four business segments: consulting, executive search, digital, and professional search. Korn ferry pulls together market intelligence and owned data to provide insights and recommended actions. They work with clients to design organizational structures and responsibilities. Korn ferry help professionals navigate and advance their careers.
Korn ferry offers five main solutions: Organizational strategy, Talent acquisition, assessment, leadership development, and rewards and benefits. Korn Ferry helps them hire the right people and advise on how to reward and develop their workforce.
Manpower Group is an American multinational corporation. Manpower was founded in 1948, 73 years ago. It consists of 2700 companies in 80 countries and territories. Manpower headquarters is located in Wisconsin, U.S. Revenue of Manpower company is $1.99 billion as of 2018.
This company provides administrative & supportive services, professional services, and business services through its primary brands. Manpower works on our behalf to place us with some of America's most trusted and admired companies.
Adecco is the world's second-largest human resources provider and temporary staffing firm and a fortune global 500 company. They employ more than 34,000 people as of 2019. The Adecco group was founded in 1996. The headquarters of the Adecco Group is located in Switzerland.
The Revenue of the Adecco Group is23.42 billion. The company has 5200 branches in over 60 countries and territories. The Adecco Group provides services including temporary staffing, permanent placement, career transition, and talent development.
The Adecco group includes many sectors including office, technical, financial, industrial, and legal. It is one of the quickest temporary services.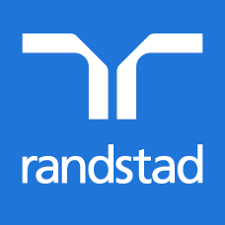 Randstad NV commonly known as Randstad is a multinational human resource consulting firm. Randstad headquarters is located in Diemen, Netherlands. It was founded in 1960,61 years ago. There are 4,861 branches in 39 countries. The Revenue of Randstad company is 23.81 billion as of 2018.
Randstad is specialized in human resource services for temporary and permanent jobs. In 2010, Randstad celebrated its 50th anniversary. Randstad is an honest, and reliable agency.

K-FORCE is an award-winning staffing agency uniting professionals to achieve success through lasting personal relationships. In 2019, K-FORCE won the best of staffing client satisfaction award for remarkable quality and service. K-FORCE was founded in 1962. KFORCE headquarters is located in the United States.
KFORCE has 2400 employees. KFORCE management is nice and informative to work with. KFORCE can be classified as Desi consulting company.

Vaco is a business management consulting firm. Vaco was founded in 2002. Vaco headquarters is located in the United States. Vaco has more than 40 offices across the globe. Vaco has more than 1200+ employees, 5500 consultants. The Revenue of Vaco is $750 million.
Vaco connects people to their dream jobs and helps leading companies find talent to grow the business. The company offers compensation and a work-life balance. Vaco provides expert business consulting, permanent placement, executive search, and strategic staffing for companies across the world.
TEK SYSTEMS was founded in 1983. TEK SYSTEMS headquarters is located in Maryland, United States. TEK SYSTEMS is a leading provider of IT staffing, talent management, and services. They help clients activate ideas and solutions to take advantage of a new world of opportunity.
TEK SYSTEMS is working with over 6000 clients. TEK SYSTEMS is an IT service management company.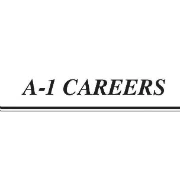 A-1 CAREERS is a regional staffing and recruitment company serving employees and candidates. Their goal is to have fun, do the right thing, make money and make the candidate's life positive. It is a company with an unwavering commitment to provide customers and employees the highest level of ethics, values, and customer satisfaction.
A-1 careers were founded in 2012. The specialties of A-1 Careers are Career counseling, manpower solutions, recruitment, and staffing.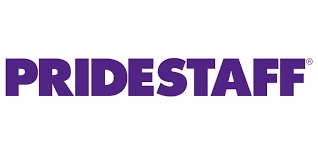 Pride staff is a local and national staffing agency providing temporary staffing and recruiting for multiple companies. Pride staff was founded in 1978. Pride staff headquarters is located in California. The Revenue of Pride staff agencies is $175 million.
They operate on three fundamental principles: exceptional client service, quality candidates, and combining them both.
Their specialties are temporary to hire, direct hire, recruiter, staffing, career development, accounting, finance, jobs, and management. This consists of more than 500 employees.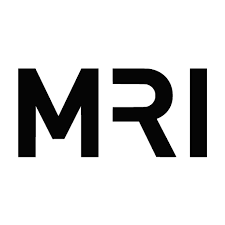 Management Recruiters International was found in 1965. It rocked the search world by designing an industry-first franchise model that helped thousands of professionals launch successful recruitment careers.
MRI network consists of more than 5000 employees. The specialties of MRI are Executive search, talent solution, career consulting, management recruiting, placement, staffing, professional services, and recruitment training. MRI headquarters is located in Florida.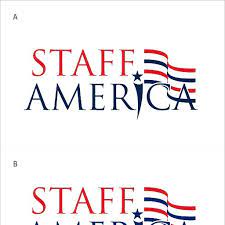 Staff America was found in 1999. Staff America headquarters is located in Florida. It is a staffing and recruiting company. The specialties of staff America are staffing, IT consulting, recruiting, and medical staffing. Companies are candidates are screened and chosen in-depth and personal manner.

Lucas Group mission is to positively impact businesses and careers one conversation at a time. Lucas group ranked 8th on the Forbes' "Best Executive recruiting firm 2020" list. Lucas Group was founded in 1970. It is one of the staffing and recruiting companies in the USA. It consists of more than 500 employees.
Lucas Group is North America's premier executive search firm. Lucas group demonstrates geographic breadth and industry depth. They provide trusted, consultative services by listening and responding to the needs of clients.
Luca's groups seven national practice groups provide superior recruitment services for a variety of professions including accounting and finance, human resources, legal, manufacturing operations, military transition, marketing, and technology.

The select group was founded in 1999. The select group headquarters is located in North Carolina. It is an information technology and services company. It is a technical services firm offering managed solutions and project-based resources. It consists of more than 500 employees.
The specialties of the select group are IT Architecture, Technical support, Application development, Technical services, project management, Database administration, Network infrastructure, and web development. The select group generates $164.8 million. It is a private organization.
Top 15 JOB Recruiting Agencies in the USA with their Websites:
Faq's about Top 15 JOB Recruiting Agencies in the USA:
What is the best recruiting agency to work for?

Best Overall: Randstad.
Runner-Up, Best Overall: Robert Half.
Best for Executive Hiring: Korn Ferry.
Best for Temp or Hourly Workers: Adecco.
Best for IT & Tech: TEKsystems.
Best for Health Care: FlexCare Medical Staffing
What is the largest staffing agency in the US?
In terms of revenue, Allegis Group is the clear leader in the U.S. staffing market, with 10.48 billion U.S. dollars in 2019, the group generated over twice the income of their nearest competitors, Randstad and Adecco.
What recruiters make the most money?
On top is Salesforce, with a reported average salary of $134k, closely followed by Uber, where their Senior Technical Recruiters can expect an average pay of $126k including commissions. The salaries for recruiters over at Amazon aren't too shabby either – up to $100k to be exact.
Who is the largest staffing company in the world?
In 2019, Randstad was the leading staffing firm worldwide in terms of revenue. The Netherlands-based staffing company reported total revenue of 24.3 billion U.S. dollars. Addeco Group followed in the ranking with 23.1 billion U.S. dollars in revenue in 2019.
Is working for a temp agency a good idea?
Are temp agencies good or bad? A temp agency can be both good or bad, depending on your staffing needs and the quality of the temp agency. They're good for businesses looking to quickly hire people to fill general positions, but will likely be a poor fit if your worker needs are more specialized.
How do I choose a recruitment agency?
Explain Your Hiring Needs. The first step in choosing the best recruitment agency is to clearly explain your needs.
Interview the Recruitment Agencies like Candidates.
Choosing the Right Recruitment Agencies.
Check the Budget.
Check the Experience of The Recruiter.
What are the disadvantages of using a recruitment agency?
Costs. It costs money to work with a recruitment agency.
Cultural Fit. If you hire a recruitment agency to work a role, they won't advertise your brand fully.
Lack of Communication.
Quantity vs Quality.
Do recruitment agencies take a cut of your salary?
Recruiters do not take a cut of your salary. The company the staffing agency places you at however does compensate the recruiter based on a percentage of your first year's salary if the employer and recruiting agency have a contingency agreement in place.
How many staffing agencies are there in the US?
There are over 20,000 staffing and recruiting companies in the U.S., operating over 39,000 offices combined.
What do staffing agencies do?
Staffing agencies connect people with great jobs every day – but their objective is to fill their clients' open positions, not find candidates jobs. Their clients pay for that service, and that's why it's free for you. The agency wants to find the best person for each open position.
Why do companies use temporary staffing agencies?
Employers use staffing agencies to recruit candidates on behalf of their company to fill job openings on their teams and help candidates find career opportunities in their chosen field. The positions can be full-time or part-time, temporary, contract-to-hire, or on a direct-hire full-time basis.
What is a temp agent?
Temping agencies also referred to as temp agencies, are recruitment agencies that specialize in finding positions for candidates looking for temporary work and in filling vacancies for companies seeking to employ candidates on a temporary basis.
Why are recruiters hated by clients?
Unresponsiveness – Clients and candidates can get away with this. Agencies cannot Forget to tell the candidate they didn't get the job – This makes me cringe when I hear a candidate tell me they never heard the end result from another recruiter. Shame on them for being too chickenhearted or inconsiderate to call.
Why should we hire you as a recruiter?
"Over the years, I have acquired relevant skills and experience, which I shall bring to your organization. I have also worked tirelessly on my communication abilities and teamwork skills, which I will put to use in my future career, which would be in your organization if I am selected for the position.
What does a recruiter do on a daily basis?
Other daily responsibilities include: conducting technical phone screens, resume reviewing, scheduling interviews, preparing candidates for interviews, collaborating with hiring managers, and the best part… Extending offers! What is the most rewarding part of the job?
Is Parker and Lynch legit?
Parker + Lynch has been an established leader in executive recruiting and consulting for more than 25 years. We focus only on executive positions and don't dabble in lower-level positions, so we are never distracted from helping our clients and executive candidates.
Can recruiters make six figures?
While that percentage can vary from firm to firm, it's typically 40%. The recruiter gets 60% of the fee, while the owner takes 40%. Let's apply that percentage to the figures above. The recruiters still earned six-figure salaries
Is recruitment a hard job?
One of the big challenges of recruitment today is not only finding candidates but also getting through to them on the phone – they can be hard to reach during working hours. Most successful recruitment consultants, therefore, reach candidates at the start or end of the day, or on their lunch break.
Is working in recruitment stressful?
According to a study by the unlikely combination of Siemens and The Stroke Association, people who work in recruitment are particularly stressed – more so than lawyers, teachers, marketing professionals, and bankers.
How do Amazon recruiters get paid?
The average Amazon Recruiter earns $118,333 annually, which includes a base salary of $102,333 with a $16,000 bonus. This total compensation is $23,568 more than the US average for a Recruiter. Recruiter salaries at Amazon can range from $75,131 – $140,200 with equity ranging from 0-50K+.
Who are Adecco's competitors?
Hirewell.
Candidate Labs.
Victory Lap.
Kelly Services.
Betts Recruiting.
Hunt Club.
Robert Half.
SecureVision.
How does a staffing company make money?
Staffing agencies typically charge 25% to 100% of the hired employee's wages. So, for example, if you and the staffing agency have agreed on a markup of 50%, and the new employee earns an hourly wage of $10, you will pay the agency $15 per hour for their work
What is the best recruitment agency?
The best recruitment/staffing agencies include Randstad, Adecco, and Robert Half.
Who are the biggest staffing agencies in the U.S.?
1. Randstad.
2. The Adecco Group.
3. ManpowerGroup Inc.
4. Allegis Group.
5. Robert Half International Inc.
6. Kelly Services Inc.
7. Express Employment Professionals.
8. Aerotek.
9. Korn Ferry.
10. Lucas Group.
Can small businesses benefit from job placement agencies?
Yes, job placement agencies, employee search firms, or staffing agencies can be especially helpful for a small company that may not have the time to handle HR tasks such as payroll, taxes, etc.
How long can you hire a temporary employee for?
According to the U.S. Department of Labor, temporary workers can be hired for a limited period of six months. If the timeframe needs to be extended, the employer is expected to hire the individual on a part-time or full-time basis.
Do you have to offer temporary employee benefits?
Temporary employees are not eligible for benefits such as healthcare and life insurance. However, they are afforded the same rights and protections as full-time employees in case of injury, illness, or retaliation. The staffing agency is responsible for paying workers' compensation and FICA taxes.
Who are the Big 5 executive search firms?
A 2020 industry newsletter ranking of the largest U.S. executive search firms listed estimated revenues of 50 firms, with the top five being: Korn Ferry, Spencer Stuart, Heidrick & Struggles, Russell Reynolds Associates, and Egon Zehnder.
What is the largest staffing agency in the US?
In terms of revenue, Allegis Group is the clear leader in the U.S. staffing market, with 10.48 billion U.S. dollars in 2019, the group generated over twice the income of their nearest competitors, Randstad and Adecco.
Who owns recruits Ltd?
The company became a part of "Daiei Holdings" by transferring the stock holdings to Isao Nakauchi who was the founder of Daiei group.
What is a new recruit?
The definition of a recruit is a new person who has joined something, especially the military. A person who has just joined the navy is an example of a new recruit. 
How do you recruit people for a job?
Treat candidates like customers
Use social media
Implement an employee referral program
Create compelling job descriptions
Make use of sponsored jobs to stand out
Check resumes posted online
Consider past candidates
Claim your Company Page
Attend industry-related meetups
Include peers in the interview process
What is the most important recruiting KPIs?
Some of the most important key performance indicators (KPIs) you can track to measure the success of your recruitment strategies include a number of qualified candidates per job post, time to hire, offer acceptance rate, source of hire (e.g., job posting, social media), cost per hire and turnover rate.