A Recruitment agency is a business that is paid to find suitable workers for companies and organizations. It is a company contracted to hire employees for companies. Recruitment agencies match candidates to job vacancies, working with companies to help fill the roles in the company.
The employer pays the agency fees equivalent to a percentage of the new employee's starting salary. An agency may be public, operating on federal, state-level, or local level, or a privately-owned organization.
The positions are temporary, contact-based, part-time, temporary to hire, and the agency will keep a file for each employee noting their work and skills history. They offer both employers and employees flexibility that more permanent work arrangements do not.
Recruitment agencies are external firms that find suitable candidates for employers. Their task is to find candidates for vacant positions within their organizations to save money and time. HR and recruitment coordinators within employers use an agency to get the best candidate. Recruitment agencies are also known as employment agencies.
List of JOB Recruiting Agencies in the USA

Robert half international known as Robert half is a global human resource consulting firm in California. Robert half international was founded in 1948. Robert half international is credited as the world's first and largest accounting and finance staffing firm with 345 locations worldwide. Robert half international is a staffing and recruiting company.
Robert half international is founded in New York. It is an employment agency. Robert half international company operates through 3 segments: temporary & consultant staffing, permanent placement staffing, and risk consulting and internal audit services. Robert half international consists of 13000 employees.
Robert half international is listed as "World's most admired companies" by fortune magazine in the temporary -help industry for 21 years consecutively. Revenue of Robert half international is $5.12 billion as of 2020. Robert half international is a member of the S&P 500.
They offer a business a full spectrum of specialized staffing and consulting solutions. Robert half international is named as "America's most trustworthy public companies" by Bright governance consulting.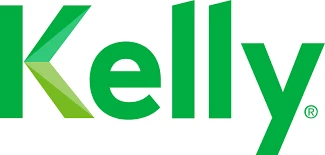 Kelly Services is an American office staffing company that is globally operated. Kelly Services was founded in 1946, 75 years ago. Kelly headquarters is located in the United States. This company places employees in various levels like financial services, information technology, and law.
Their professional services include human resource and management consulting, outsourcing, recruitment, and career transition. Kelly services consist of 7800 employees. Kelly services revenue is $5.5 billion as of 2018.
Kelly services management company is very friendly and responds quickly. Kelly services had expanded to include 148 wholly owned and operated offices across the country.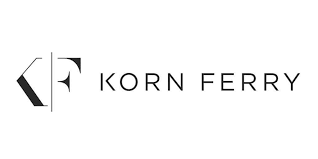 Korn Ferry is a management consulting firm. Korn ferry was found in 1969, 51 years ago. Korn ferry headquarters is found in California. As of 2019 Korn ferry operates in 111 offices in 53 countries. Korn ferry employs more than 8,198 people worldwide. Korn ferry's revenue is $1.926 billion.
Korn Ferry operates through four business segments: consulting, executive search, digital, and professional search. Korn ferry pulls together market intelligence and owned data to provide insights and recommended actions. They work with clients to design organizational structures and responsibilities. Korn ferry help professionals navigate and advance their careers.
Korn ferry offers five main solutions: Organizational strategy, Talent acquisition, assessment, leadership development, and rewards and benefits. Korn Ferry helps them hire the right people and advise on how to reward and develop their workforce.
Manpower Group is an American multinational corporation. Manpower was founded in 1948, 73 years ago. It consists of 2700 companies in 80 countries and territories. Manpower headquarters is located in Wisconsin, U.S. Revenue of Manpower company is $1.99 billion as of 2018.
This company provides administrative & supportive services, professional services, and business services through its primary brands. Manpower works on our behalf to place us with some of America's most trusted and admired companies.
Adecco is the world's second-largest human resources provider and temporary staffing firm and a fortune global 500 company. They employ more than 34,000 people as of 2019. The Adecco group was founded in 1996. The headquarters of the Adecco Group is located in Switzerland.
The Revenue of the Adecco Group is23.42 billion. The company has 5200 branches in over 60 countries and territories. The Adecco Group provides services including temporary staffing, permanent placement, career transition, and talent development.
The Adecco group includes many sectors including office, technical, financial, industrial, and legal. It is one of the quickest temporary services.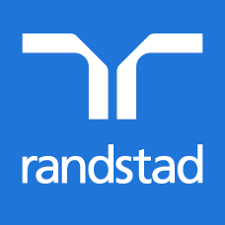 Randstad NV commonly known as Randstad is a multinational human resource consulting firm. Randstad headquarters is located in Diemen, Netherlands. It was founded in 1960,61 years ago. There are 4,861 branches in 39 countries. The Revenue of Randstad company is 23.81 billion as of 2018.
Randstad is specialized in human resource services for temporary and permanent jobs. In 2010, Randstad celebrated its 50th anniversary. Randstad is an honest, and reliable agency.

K-FORCE is an award-winning staffing agency uniting professionals to achieve success through lasting personal relationships. In 2019, K-FORCE won the best of staffing client satisfaction award for remarkable quality and service. K-FORCE was founded in 1962. KFORCE headquarters is located in the United States.
KFORCE has 2400 employees. KFORCE management is nice and informative to work with. KFORCE can be classified as Desi consulting company.

Vaco is a business management consulting firm. Vaco was founded in 2002. Vaco headquarters is located in the United States. Vaco has more than 40 offices across the globe. Vaco has more than 1200+ employees, 5500 consultants. The Revenue of Vaco is $750 million.
Vaco connects people to their dream jobs and helps leading companies find talent to grow the business. The company offers compensation and a work-life balance. Vaco provides expert business consulting, permanent placement, executive search, and strategic staffing for companies across the world.
TEK SYSTEMS was founded in 1983. TEK SYSTEMS headquarters is located in Maryland, United States. TEK SYSTEMS is a leading provider of IT staffing, talent management, and services. They help clients activate ideas and solutions to take advantage of a new world of opportunity.
TEK SYSTEMS is working with over 6000 clients. TEK SYSTEMS is an IT service management company.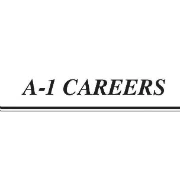 A-1 CAREERS is a regional staffing and recruitment company serving employees and candidates. Their goal is to have fun, do the right thing, make money and make the candidate's life positive. It is a company with an unwavering commitment to provide customers and employees the highest level of ethics, values, and customer satisfaction.
A-1 careers were founded in 2012. The specialties of A-1 Careers are Career counseling, manpower solutions, recruitment, and staffing.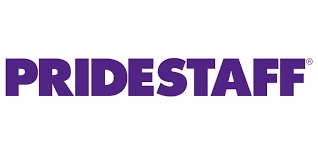 Pride staff is a local and national staffing agency providing temporary staffing and recruiting for multiple companies. Pride staff was founded in 1978. Pride staff headquarters is located in California. The Revenue of Pride staff agencies is $175 million.
They operate on three fundamental principles: exceptional client service, quality candidates, and combining them both.
Their specialties are temporary to hire, direct hire, recruiter, staffing, career development, accounting, finance, jobs, and management. This consists of more than 500 employees.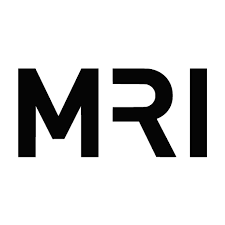 Management Recruiters International was found in 1965. It rocked the search world by designing an industry-first franchise model that helped thousands of professionals launch successful recruitment careers.
MRI network consists of more than 5000 employees. The specialties of MRI are Executive search, talent solution, career consulting, management recruiting, placement, staffing, professional services, and recruitment training. MRI headquarters is located in Florida.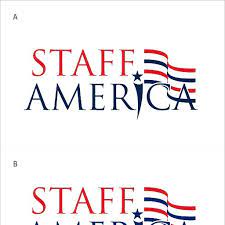 Staff America was found in 1999. Staff America headquarters is located in Florida. It is a staffing and recruiting company. The specialties of staff America are staffing, IT consulting, recruiting, and medical staffing. Companies are candidates are screened and chosen in-depth and personal manner.

Lucas Group mission is to positively impact businesses and careers one conversation at a time. Lucas group ranked 8th on the Forbes' "Best Executive recruiting firm 2020" list. Lucas Group was founded in 1970. It is one of the staffing and recruiting companies in the USA. It consists of more than 500 employees.
Lucas Group is North America's premier executive search firm. Lucas group demonstrates geographic breadth and industry depth. They provide trusted, consultative services by listening and responding to the needs of clients.
Luca's groups seven national practice groups provide superior recruitment services for a variety of professions including accounting and finance, human resources, legal, manufacturing operations, military transition, marketing, and technology.

The select group was founded in 1999. The select group headquarters is located in North Carolina. It is an information technology and services company. It is a technical services firm offering managed solutions and project-based resources. It consists of more than 500 employees.
The specialties of the select group are IT Architecture, Technical support, Application development, Technical services, project management, Database administration, Network infrastructure, and web development. The select group generates $164.8 million. It is a private organization.