At a strategic level, it is one of the main pillars on which any brand or company must be supported. A public relations agency is in charge of establishing links between brands and their potential consumers, as well as strengthening and enhancing their image.

If we had to define in a single sentence the role of public relations in any organization, we could encompass it as the body in charge of coordinating all actions at the communication level of a company in order to achieve the proposed objectives.
Finding the best P.R company is hard so we curated a list of the top 10 P.R companies in India in 2021
What are the different types of Companies?

Media agency.– Buying advertising space and preparing guidelines are some of the main tasks of these Companies. They function as intermediaries between a company that wants to have advertising and the media that have the capacity to provide it.
For example, seconds are bought on television, whether for a commercial, an interview, or an infomercial. Likewise, space is requested in the physical written press, by purchasing a full, half, or quarter page to place the desired advertisement.
On the Internet it works in a similar way, although it is highly evolved since there are different purchasing models; per click, impression, visit, and even per conversion, depending on the agreement reached.
Advertising agency.- This type of agency tends to be more complete and covers a greater number of tasks and channels for advertising. It is characterized by having a multifunctional team, made up of experts in content, creation, art, programming, and design, among other profiles.
This allows you to expand your client portfolio, although sometimes they are forced to specialize and subdivide themselves into small Companies: a media one, a digital one, etc.
Digital agency.– It arises from the hand of new technologies, especially with the increase in people who use the Internet and access social networks. The advertising they produce is focused on the digital world, however, this does not mean that their activities are limited, on the contrary.
They work on the realization of a simple tweet or a banner, up to a Digital Marketing campaign, and the development of a website. Designers and programmers have the most important roles, and form a vital team, due to the high demand in making web pages.
Communications agency. Their work focuses on the image of a business, organization, website, or physical customer. That is, advice and consulting for the development of a brand are the topics that dominate with greater ease. This type of agency is ideal for events, institutions, business companies, or political figures.
This is where public relations come in, requiring talent to strengthen relationships with people: clients, public opinion, and partners. His tasks include dealing with the media, ensuring adequate dissemination in them, creating newsletters and communications.
Content agency. The growing demand for unique, original, and high-quality content has benefited the emergence of content Companies. A clear example is Posted in, which connects copywriters with clients who want to feed their blog, campaign, or website.
These types of companies are familiar with the necessary requirements to stand out from the competition, that is, to comply with the correct insertion of keywords, SEO rules, and originality. The knowledge of organic positioning is one of their most common weapons since they achieve greater digital reach from the correct planning of the contents.
Inbound Marketing Agency. An Inbound Marketing agency was born with the appearance of the so-called "intelligent clients", those who prefer non-intrusive and repetitive advertising. To do this, these types of Companies work to generate purposeful and useful content that serves to attract the public to the brand as they advance in their purchasing process.
They do this with creative techniques such as storytelling, video tutorials, commercials turned into inspiring stories, or showing success stories.
But what role exactly do PR Companies play in business?
What are PR Companies for?
In an era deeply marked by the digital, the management of communication, image, and corporate identity must be one of the main focuses of attention in any business strategy.
The way of impacting the consumer makes PR Companies an essential body for the development of any company. Through PR Companies, your company will achieve much more effective external communication with your audience, improving, at the same time, the coordination between all the organization's own departments.
It should not be forgotten that, in the 21st century, companies are not only facing their closest competition geographically speaking but in most cases, they are immersed in competitions with companies from anywhere in the world.
Faced with such a situation, it is essential to focus all efforts on strengthening the relationship with customers. And communication is the most effective way to carry it out.
Functions of public PR Companies
1.Planning of communication strategies

From a communication-focused point of view, public relations Companies aim to help companies achieve their goals.
The ultimate goal of any public relations professional is to build, maintain and improve corporate identity. And it will be based on this objective the way in which all communication strategies will be planned.
2.Internal communication

When talking about communication, one should not refer only to external communication. One of the most important parts of the development of any organization is the correct management of the information that moves within the organization internally.

No one doubts that human capital is the most important part of any company. Internal communication is key to keeping all employees in the organization motivated.
3.Maintain and strengthen relations with the media
Communication Companies act as a filter in the relationship between companies and the media. They are in charge of providing the information that is of interest to appear in the media.
4.Resolve a crisis :

It has happened to all companies at some time. A poorly posted tweet, news that shouldn't have come to light, or any rumor about our company can be a point of no return.
PR Company plays a key role in the management of crises that can appear in companies. And good management at the crisis communication level will not only nip the problem at its roots but will also project an image of solidity that can bring significant benefits to the organization.

As we have seen, PR companies play a very important role in the strategic development of any business. Having the ability to influence consumers' image of our company is something that can only be achieved through public relations professionals. Do not hesitate and invest in the future, the future of your company will appreciate it.
Why hire a public relations agency?
Good PR Companies or consultancies can analyze the organization, find the key messages, and transform this information into relevant brand stories. When the news is bad, the agency can formulate the best response and mitigate the damage, turning a crisis into an opportunity to highlight the strengths of the company.
Effective PR professionals maintain good relationships with journalists and digital influencers from different industries and stay at the forefront of digital progress.
In today's communication environment that includes traditional media, social media, influencer marketing, and other communication channels; A good PR agency will help clients increase awareness of your brand and expand your visibility among their audiences.
In the long term, PR services are a very profitable investment and it translates into visibility of a company, greater recognition, and a better reputation – who it is, what it says, what they say about it.
If the circus comes to town …
One of my favorite quotes that have to do with the definition of public relations is from Reader's Digest, attributed to M. Booth and Associates: «If the circus comes to town and you paint a sign that says' The circus comes to town Saturday ", that's advertising. If you put the sign on the back of an elephant and walk around town, that's a promotion.
If the elephant walks through the mayor's garden, that's free publicity. And if you can make the mayor smile for that event, that's public relations. "
Take advantage of public relations to generate and gain spaces in the mind -positioning- and heart -commitment- of its clients.
Here Is The List of the top 10 P.R agency India in 2021
Edelman is an American public relations and marketing consultancy firm, founded in 1952 by, and named after, Daniel Edelman. It is currently run by his son Richard Edelman. As of 2018, it is the largest public relations firm in the world by revenue.
They have a full-fledged team of 300 professionals carrying expertise in different areas. They offer clients a truly integrated network and global approach to build a brilliant and robust reputation for the brand.
Their diversified team has in-depth knowledge of cultures and issues that can have an impact.
Clients: Samsung, Microsoft Xbox, Unilever, HP, Shell, Johnson & Johnson, eBay, Novartis, Starbucks, and Adobe
Services – Brand Journalism, Business Transformation, Crisis & Reputation Risk, Performance Marketing, Media Relations & Public Affairs.
Awards: Cannes Lions Grand Prix for PR; Advertising Age's 2019 A-List; the Holmes Report's 2018 Global Digital Agency of the Year; and, five times, Glassdoor's Best Places to Work.
CEO: Richard Edelman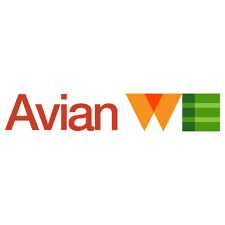 Avian WE (previously Avian Media) is a PR Company based in New Delhi, India. The company was founded in 2004 by executive chairman Nikhil Khanna. Khanna and Group CEO Nitin Mantri, who joined in 2006, together built Avian into India's second-largest independent communication consultancy.
They have been supported by a management team comprising Manash Neog, Co-Founder and Director of Avian's public affairs subsidiary Chase, and Neha Mehrotra, National PR Head, who is with the firm since its inception.

They work upon their core ideology which is "To Foster Clients For Life Through Excellence In Advocacy." Also, they focus on three pillars which are People First, Clients for Life & Business Sustainability.

Services – Public relations, public affairs, social & digital, content creation and storytelling, corporate social responsibility and advocacy, crisis management, financial, and corporate services.

Awards: Fulcrum Awards, Sabre Awards, Top 50 India's Best Place To Work – Mid Size Workplaces in 2018, recipient of Titanium and Gold Lions at Cannes Lions 2019, APAC PR Consultancy of the Year (PR Awards Asia 2019), Best Agency in the Asia Pacific (PR Week Global Awards 2019) and Technology PR Agency of the Year (Holmes Report Global Sabre Awards 2019).

Founder:Nikhil Khanna
CEO: Nitin Mantri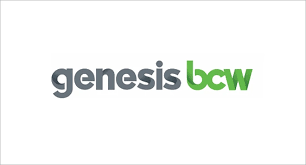 Genesis Burson-Marstellar is one of the main worldwide advertising and one of the best PR companies in India which has its headquarters in New York and is universally extended in 110 nations across 6 mainlands.
Throughout the previous 25 years, Genesis Burson-Marstellar has set astounding benchmarks with their inventiveness and creative mind. They convey incorporated interchanges administrations to probably the best Indian and worldwide organizations.
They are profoundly centered around conveying quantifiable outcomes through proof-based, thoughts have driven and result-arranged missions.

Services – Public Relations, Public Affairs, Business Divisions
Clients: Accenture, AstraZeneca, johnson&Johnson,Pfizer, Unilever, Facebook, Nestle, Lenovo
CEO: Prema Sagar
Perfect Relations, image management, and communication firm born and brought up in South Asia which has been acquired by Dentsu Aegis have an innate and immaculate understanding of the region, its preferences, and needs. Strengthened by a seamlessly integrated network across the region and strong relationships with the main influencers and cross-media platforms

They have served a wide range of clients — a multi-national corporate giant, a start-up, an upcoming cultural icon, a visiting sports team, or a pan-South Asia concept campaign. After understanding the brand's requirements, they create unique strategies around it.

They have their owned offices in 14 major cities of India, including Delhi, Mumbai, Bangalore, Chennai, Kolkata, and Hyderabad.

Awards: Indian PR & Corporate Communication Awards 2013, Best Integrated Campaign Award – Mediker's journey from lice negative to life positive, Public Relations Global Network best Practice Awards 2012, Gold Standard Awards for NGO Engagement 2011, India Public Relations and Corporate Communications Awards 2011 – Honorary Mention
Clients: Coca-Cola, Nokia, BhartiAirtel Ltd, and Honda Motor Co
CEO: Bobby Kewalramai
Waggener Edstrom is legitimately a top PR company in India that has confidence in the force of interchanges. They help fabricate a solid story around your image to move crowds to make a positive move.

On a worldwide level, they are a group of 1000 PR specialists, including online media specialists, information researchers, and planners. They have a solid comprehension of the innovation, wellbeing, and customer areas.
Waggener Edstrom means to help you assemble a standing and drive some genuine business results.

Clients:- Allrecipes, Boehringer Ingelheim, VSP, Zoom+ ,Volvo,Honeywell,Cisco,AT&T,Lenovo

Awards: Technology Agency of the Decade by The Holmes Report 2010.Cannes Lion Award 2010, PRWeek Global Awards Best Agency in Asia-Pacific in 2019

Offer services: Brand purpose, product campaigns, crisis and issue management, corporate communications,
CEO: Melissa Waggener Zorkin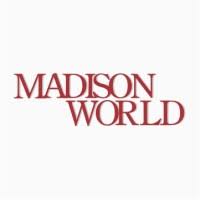 Madison World is a diversified Communications Group founded in 1988 that today boasts of 24 Business Units across 11 specialized functions of Advertising, Media, Business Analytics, Outdoor, Activation, Events, PR, Retail, Entertainment, Mobile, and Sports.
The Group employs over 1,000 communication professionals across offices in India, Bangladesh, and Thailand. Madison World has a gross billing of Rs 4,000 crores.

It is indeed one of the best Pr company in India to work with
Offer services: Business analytics, advertising, PR and entertainment, media, mobile
Clients served: Airtel, Godrej, I.T.C, Kraft foods, Marico, Chevrolet

Weber Shandwick is a 20-year-old PR company, meaning to convey further commitment and suffering outcomes for customers.
They have a shrewd and reliable method of narrating and building incredible PR correspondence with the clients.
With right around twenty years of involvement, they are information-driven and socially educated to manage the steadily advancing business scenes.

They have workplaces across six landmasses, giving both nearby abilities and worldwide reach according to the customer's prerequisite.

Offer services: Business marketing, corporate, crisis and issues management, consumer marketing, digital communications, media training

Clients served: Qualcomm, Novartis, General Motors, ExxonMobil, Genentech, ExxonMobil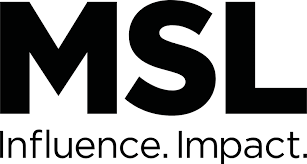 MSL is Publicis Groupe's PR Company and integrated communications network, one of the world's largest. Comprising of three brands in India – MSL India, 20:20 MSL, and PCA – MSL provides strategic counsel and creative thinking while championing its clients' interests through fearless and insightful campaigns that engage multiple perspectives and holistic thinking to build influence and deliver impact.
The firm's work has been acknowledged with numerous awards; recognized as 2019 South Asia Consultancy of Year by PRWeek and Large Agency of the Year by Kaleido Awards (The Economic Times), 2018 India Consultancy of Year by Holmes Report and Campaign Asia; 2017 Indian Consultancy of the Year by Fulcrum Awards, amongst others.
The firm has also been recognized as a Great Place to Work in 2014 & 2015 and certified in 2016 and 2019.
Offer services: Consumer marketing, policy and regulatory communications, financial communications, digital and social media, and more

Clients served: Motors, Changi Airport Group, Monster Energy Drink, Videocon D2H, Sobha Developers, and more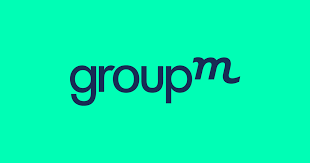 GroupM is an information-driven computerized promoting specialist organization, having six offices altogether. Their principal settle is situated in New York City, with 400 workplaces found around the world, including India.
The principal benefit of working with GroupM India is that they give their customers openness to worldwide activities and neighborhood skills.
They give publicizing and media administrations in different spaces, for example, web-based media promoting, sponsorships, sports showcasing, buyer examination, and that's just the beginning.

By putting resources into innovation, GroupM India plans to shape the future for its customers. A portion of their famous customer records are Levi's, Hero, Indian Oil, Tata, and the sky is the limit from there.
Offer services: Client services, media strategy, data science, media investment, & technology development.

Clients served: Mindshare, MediaCom, Wavemaker, Essence, m/SIX, Xaxis, Motion Content Group, and more

Awards: Media Agency Award by offer media 2019, Adweek Global Award 2020, Grandprix agency media 2020, google digital media agency 2020
CEO: Christian Juhl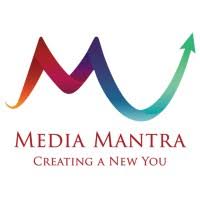 Media Mantra is one of the fastest-growing Image Management and Public Relations consulting firms in India. Strengthened by a cohesive network across the country (Delhi, Bangalore, Mumbai, Pune, Chennai) and prolific relationships with prominent media platforms

Media Mantra is one of the best PR company in India

Awards: Fulcrum Award 2020, IPRCCA campaign award 2020, IPRCCA 2020 consultancy award, top 25 PR agency by exchange4media
Clients:Aakash,FIITJEE,24SEVEN,VISIONET,RIVER SONG,Ministry of Culture