This post was most recently updated on January 1st, 2022
Money-making apps are popular today and people spent more time in the digital world. People are always seeking new ways of earning money online. It is easy to earn money through money-earning apps as a part-time income source. But most people don't actually know about these apps in India.
If you want to make money from home here we will help you to find the best apps. Each app has different ways of managing and operating its clientage. If you are willing to spend some time efficiently here are the top 10 money-earning apps you can choose. Check the list below.
List of Top 10 money earning apps in india
Meesho
Meesho is one of the top 10 money-earning Apps in India gives chance to Indian women to start a career online. You can download the Meesho app from the Google play store and earn money through a home business if you are interested in entrepreneurship.
It is possible to resell your products in this app that you only need a Smartphone with internet connectivity. You can register your profile without any investment and you can earn money as per the success of your business. From meesho you can get different products at wholesale prices.
Users can share is very useful to people who looking for a part-time business to earn side income. It makes you financially independent it will improve your business skills. An active reseller manages to earn about 25,000 per month but some other people have managed to earn close to 2 lakh per month.
Meesho has over 50 lakh products in different categories including clothes, cosmetics, household items, electronic items, and more. Meesho ensures that you get quality products through regular quality checks. For women who want to start a new career from home, meesho is the best choice.
Roz Dhan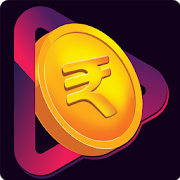 Roz Dhan is one of the top 10 money earning apps in India offers multiple earning options for users. You can earn money by participating in contests, reading the news or latest updates, installing other apps, playing games, completing surveys, earning rewards for inviting friends, and more.
The name comes from the Hindi language refers to daily money. This app gives a chance to earn money even walking of counting their steps and also you can earn bonus income from other tasks including visiting famous sites, solving puzzles and checking the daily horoscope.
This app uses a pay tm wallet to credit earnings. Along with good entertainment, this app provides all users with robust earning potential. You can get free pay tm cash of ₹ 250 for just logging into the app for the very first time. You can withdraw wallet cash to your pay tm account after 2 consecutive days.
WONK
WONK is one of the top 10 money-making apps in India. It is an impressive platform that helps people to enhance their teaching skills. Wonk is the biggest platform that provides its services worldwide. To apply for an online tutoring profile in wonk you have to complete your graduation degree, subject matter proficiency, effective communication, and listening skills, students' empathy, and expertise in using internet-based tools for online teaching.
It is a great platform for people who have great skills in teaching and sufficient graduation. It is necessary that the wonk team accept you and certify you as a tutor.
After you get certified by the wonk team you can earn a handsome amount of money through teaching. It allows all online teachers to earn ₹250 to ₹1000 on average per hour of teaching. You can earn more money by your teaching skills and experiences. If you are interested to work from home you can choose this as a decent earning profession.
You can teach for any grades of students between KG to 12. Wonk offers tutors complete flexibility to tutors to choose the number of hours and working days as per their convenience.
Tutors can spend an average of 4 to 8 hours every day teaching online. The amount of your earnings depends upon your subject and the number of classes that you teach. This is the genuine money-earning app in India for educators and students with some teaching skills.
Google opinion rewards
Google opinion rewards give you a chance to earn money online by doing surveys. This app is created by the Google surveyors' team so you can trust this app. This is a genuine way of earning money without any investment. It enables fast earning through survey processes. You have to register on the app and you will get a notification on your phone when a short and relevant survey is ready for you. You have to fill all the questions honestly and you will get money.
After completing the survey you will receive Google play credit up to ₹32.20 that you can use to purchase games, apps, movies, music albums, and more in the Google play store. If you are willing to answer honestly you can find that 'Google opinion rewards' is the best cash earning app. The topics of the survey include everything from opinion polls to hotel reviews to merchant satisfaction surveys. It is a very popular app with over 10 million installs.
Current rewards
The current reward is one of the top 10 money-earning apps in India. You get paid for listening to music and playing online games. You can download this app and sign up with your Gmail or Facebook ID. It is very easy to use this app and earn money online. This is a subscription-free app that is available on the play store.
This app is comprised of more than 1 lakh radio stations with the world's best songs from different genres. It also contains top-quality games with the best graphics. You can redeem your earnings with Google play gift cards, Amazon gift cards, PayPal gift cards and Wal-Mart gift cards, and target gift cards.
This is a best-earning app for music lovers. Users can also earn rewards by completing other tasks including paid surveys, inviting friends, sharing opinions, and shopping. While completing these tasks you will get some points per task. These points are converted to cash or gift cards.
It also gives extra points if you fill in all the details the app asks for. Current rewards contain a wide range of songs and games. Features called the daily goal to offer you 5 extra points when you reach 25 points. There is another feature in this app that allows points when you keep your phone charging.
Moo cash
Moo cash is one of the top 10 money-earning apps in India that offers money by playing online games, completing surveys, and watching videos. This app pays you in the form of cash, prepaid recharge voucher, and bitcoin & cryptocurrency. Moo cash is best known for entertainment that offers rewards for watching entertaining videos.
It also provides various gift cards of Google, iTunes, and Amazon and also allows you to earn cashback on mobile recharges and free vouchers. .when you reach 300 coins you can redeem the reward. It is very easy to use straightforward sign up by Gmail or Facebook ID.
This allows you to earn up to $5 per day and gives you a little extra cash. It can be used in many different countries. The app developers claim that personal details will not be shared with a third party.
mCent
mCent is one of the top 10 money earning apps in India and it is the most feasible option for users who focus on getting money rewards for referrals. It allows you to earn free mobile recharges through a set of tasks such as downloading specified apps, visiting other websites, watching videos & opening affiliate links. mCent links your pay to account for seamless processing of cash rewards, it also rewards users with a free data pack that applies to all mobile networks in India.
It gives you different tasks including completing online tasks, reading the latest news, browsing a specific piece of information over the internet, checking Facebook, watching videos and movies. To earn money you need to download this app and start using it. mCent app is available for android & ios users. You receive a small amount of money when you open this app for the very first time.
If you keep it for a week you will receive a little more. Once you get some points you can transfer it to the mCent balance. This is the first browser in the world that rewards with free data
Loco
Loco is one of the top 10 money-earning apps in India that you can earn little money by watching gamers playing video games. It is becoming a leading live streaming platform for the Indian gaming community. Loco App is free to download and it allows you to play games in your preferred language including Hindi, Marathi, Bengali, and Tamil. This app is popular among youth who are interested in games.
The features and opportunities of this app made it popular among students. It is easy to get money by watching games and playing multiplier games such as Ludo, Bull bash, Pool, Carom, etc. Users can create their own room in the app and play games with friends.
You can play multiplier, single-player games such as Merge mania, Bubble shooter, knife ninja, Furious road, and more. Through quizzes, you can make money per day. Your earned coins can be redeemed into Google play vouchers.
Sheroes
Sheroes is a women-only work-from-home app and one of the top 10 money-earning apps in India founded by Sairee Chahal. It is a genuine platform for women entrepreneurs. This app allows you to start an online store within a minute. You can open online stores without any investment and allow selling products online. It has opened a way to start women their own business and by this they become independent.
Women can work from home safely without any hassle through this women-only app. This app provides free online counseling for depression, domestic violence, health issues, relationships, and more. You can earn more money as per your talent and intelligence in online business. sheroes App provides a chat-based helpline. This app is recognized as the largest social networking app for women.
Task bucks
Task bucks are one of the top 10 money-earning apps in India that offer money for simple tasks such as downloading other apps, using other websites, viewing surveys, and participating in contests. From referrals, you can earn up to 70 per day through this app. Only android uses can take advantage of this app.
The earned money can be redeemed by recharging your mobile phone or via pay to the wallet. Task bucks are best known for offering free pay to cash, mobile recharging and data recharges, MobiKwik money, and post-paid mobile bill payments up to 500 per month. It is a satisfactory source of income for part-timers.
FAQ's about Top 10 money earning apps in India
What is money making app?
Money-making apps are those applications that help you to get earn money online. By completing tasks given by the app you can earn some money. Each app has different ways to pay money.
What are the advantages of money earning app?
Flexibility
User friendly
Unlimited possibilities
Easy money
No investment needed
What are the disadvantages of money earning apps in India?
Time-consuming
Requires intensive investment and study
It doesn't integrate with other revenue for systems smoothly
more
Which is the most genuine money earning app in India?
Google opinion rewards
Which are the money earning apps only for women in India?
Meesho
Sheroes
Which is the best earning app for students in India?
Notesgen is the best earning app for students. This app will pay you for your lecture notes prepared during the lecture.
What are the top 10 money earning apps in India?
Meesho
RozDhan
WONK
Google opinion rewards
Current rewards
Moo cash
mCent
Loco
Sheroes
Task bucks
Conclusion
Money earning apps have high demands that people are always want to earn money easily. These apps give a chance to get a handsome amount of money for users in India. There are several money-earning apps in India that help you to get some extra money in your free time. If you are interested in online money earning here we will help you with the list of top 10 money earning apps in India. According to us, these are the best money-earning apps in India.