When and how did you start?
People are just as extraordinary as they believe themselves to be. On this premise, Himanshu Chaturvedi ( Founder & Director ) founded Stickman Animation Studios in October 2015, which now is MotionGility, with the aim of acing the reach of explainer videos and doing something that doesn't require constant dominance of others.
With one single laptop and no dedicated office, Himanshu started working from a friend's place. It was a struggling path he chose to walk on, but the result was surely worth all the hardships and hurdles. Had it not been for his love for creative concepts and videos, he wouldn't have been where he proudly stands today.
How did you come up with the idea? Your inspirational moment?
An incident drove Himanshu to this business idea. In the year 2015, while he was striving hard to prove his creativity, one of his students called him up late in the night, asking for an urgent video for they were doomed from every other possibility. Himanshu, not giving a second thought, jumped into the project and he was ready with it in less than 48 hours. He never realized that the video he came up with was to be showcased during India vs South Africa cricket match, held in Indore, in the year 2015. What inspired Himanshu the most was the audience that witnessed his work, his efforts.
A stadium was full of the audience. This moment was strong enough for him to work for his dream. But the push came subtly from his childhood friend Komal Kokate, who was then working in an MNC. Komal, acting as a backbone to Himanshu's dreams, was always supportive of his ideas. No wonder she's now the CEO and co-founder of the company. With her shared vision and zeal, she was ready to take the company to new heights.
Brief about organization and founding members
MotionGility dreams of building an infrastructure where the team will witness no dominance, no boundaries while inducing and implementing their creativity and skills. The pressure is something MotionGility will always refrain it from their employees. The team of MotionGility should have smooth functioning while the rest shall be taken care of by the company. Be it the welfare of the team or anything around them.
With such a noble vision, the company also plans to be a one-stop branding solution in the near future. From logo-designing to the marketing, MotionGility plans to excel it all and the team is already working towards it.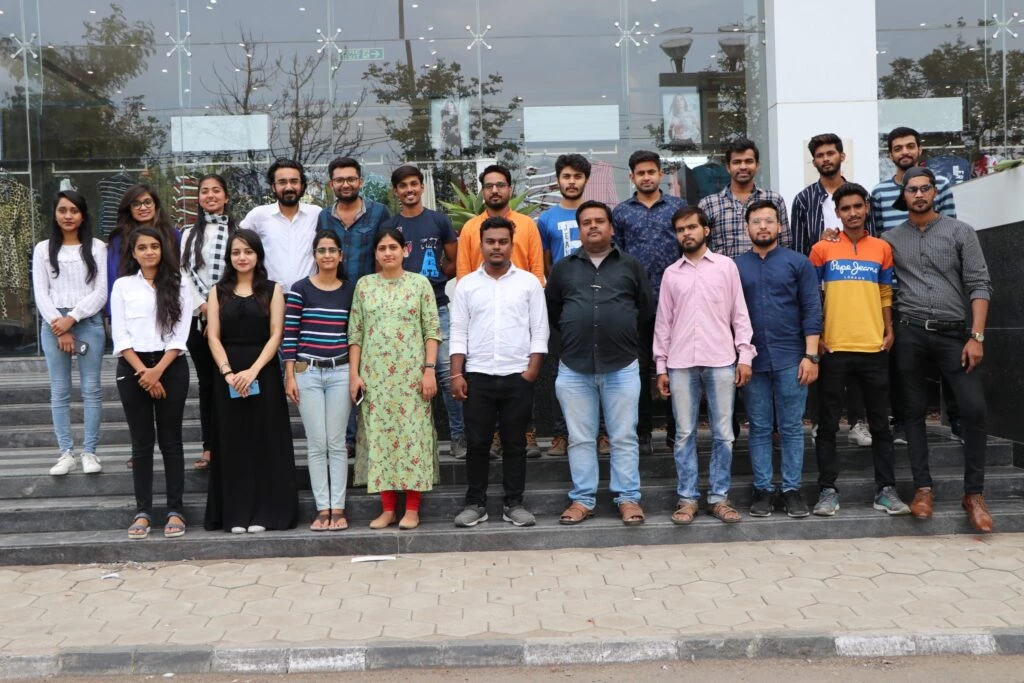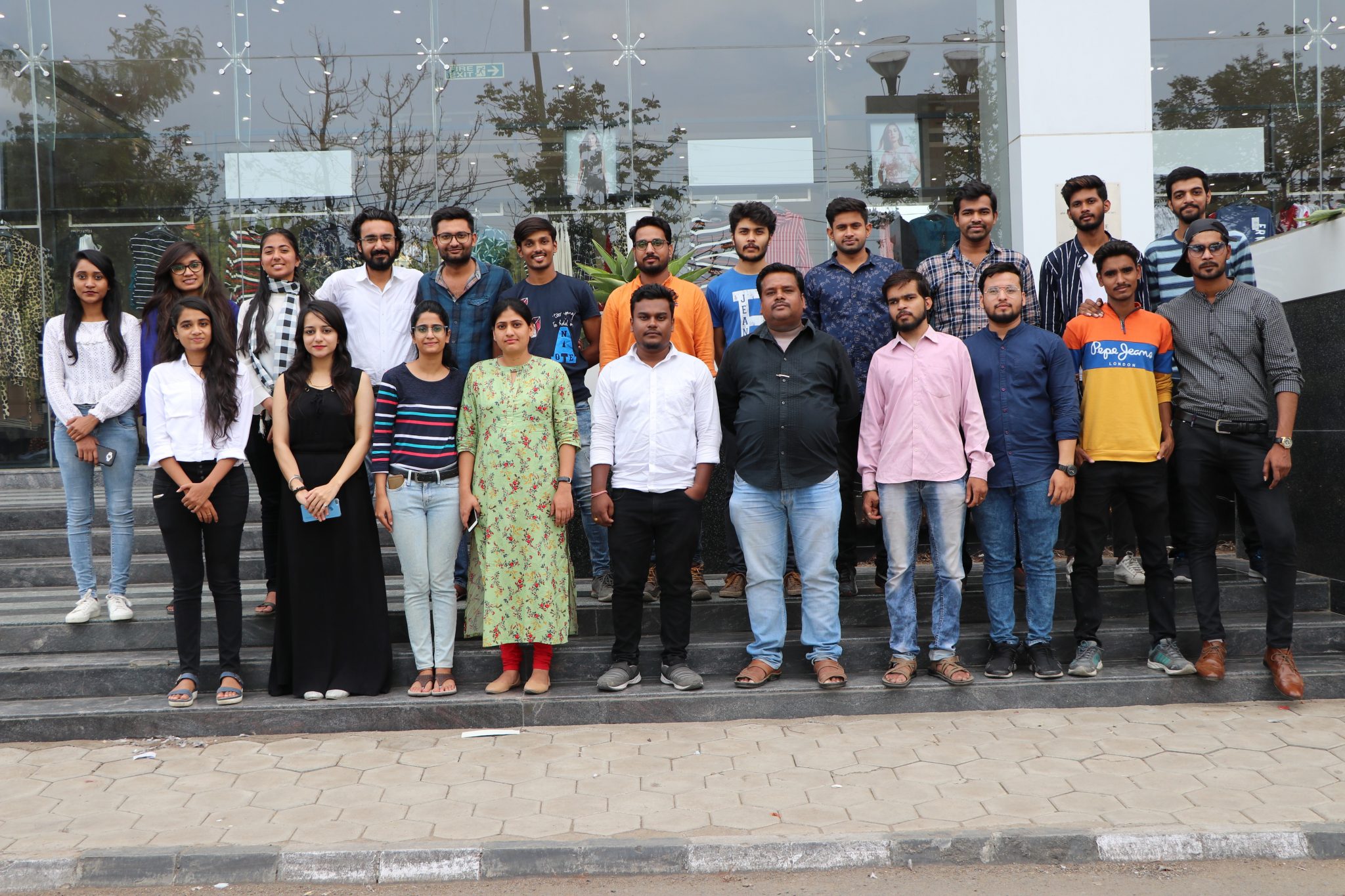 The detailed journey, like what all you want to share with readers
Himanshu's journey started with a single laptop and the vision of growing big. He had to seek help or barter deals from friends in lieu of his services since he was in dire need of a decent place to work from. He also had a barter deal for his first website ever, in return for a free explainer video. Himanshu also worked as a part-time faculty for 5000 INR at a friend's institution, half of which would turn out to be his rent. 
Himanshu, despite working hard wasn't able to get his hands on a good number of projects. It is exactly then that he dedicated the majority of his time towards researching. This is when he realised that he'd need a team. A team that can handle the clients, while he works.
Komal, Himanshu's childhood friend, who was then placed at TCS Gandhinagar, came to his rescue. She has always been that one person who supported and boosted Himanshu's spirits. She also had an inclination towards entrepreneurship. The next thing we know is that Komal was back from Gandhinagar, all set for her entrepreneur roadway.
Together, Komal and Himanshu grabbed the first project that got them 600 INR. With time, the duo realized that survival is meagre, hence Komal had to opt for a job in another MNC, once again, but this time in the hometown. While she was busy with her job, she also took up her entrepreneurial responsibilities seriously.
She stole time during her lunch breaks, early morning and late hours of the night, to work on the client handling part, while Himanshu worked on networking and his portfolio. After 3 months, the monthly turnover finally touched down to 15000 INR and bought some new clients. All the while, the USP remained to provide the best quality at the lowest cost, in half the time. 
6 months later, they hired an employee whose salary was equivalent to the company's then turnover. Meanwhile, a bit of saving and Komal's scholarship got the company three machines. However, the duo kept on going without any income.
While everything was getting back on track, the happiness of Himanshu and Komal was short-lived. Before they could celebrate the first anniversary of Stickman Animation Studios, Himanshu witnessed the sudden demise of his father. Broken, he travelled to his native place. While he was away, a couple of employees back in Indore betrayed Komal and Himanshu by converting the company's projects into their own.
Although Himanshu and Komal asked them to leave, they again had to start from scratch. A few months later, they got hold of an employee who wasn't much of a professional but was intensely passionate and keen to work. Now their sole USP was to deliver quality videos, with a new team. 
With the company gaining its pace, Komal and Himanshu now started hiring interns. They looked up for a bigger space and skilled employees. Meanwhile, Komal and Himanshu weren't drawing any salary, despite Komal having quit her job again for the company. A mutual friend then helped the duo by offering 1 Lac INR, for acquiring basic assets.
While everything was falling in place, they still couldn't get skilled employees. This is when Komal and Himanshu realized that they need a prime location to leave an impression. And as they believed in teamwork, the team contributed in designing the interior of the new location. It was a workplace built with effort and love. 
Now the company focused on treating the team as an asset. This included their recreational activities and a lot of motivation.
About funding, plans for growth
Initially, Himanshu thought of raising funds from investors, however, one of his clients advised him not to do that. Rather, he should focus on increasing his clientele and networks. This hit Himanshu hard, and he started working for overseas clients and brought-in sufficient funds.
Komal and Himanshu plan to have MotionGility a bootstrap till they really think that further investment is needed for the growth of the company. Though they now have an expanded vision. Soon MotionGility would be a one-stop branding company. Not just that, but they are also widening their horizons to the next level. They'll soon come up with a YouTube entertainment channel and a product which still remains undisclosed while the work is in progress.
Challenges and Opportunities/ Marketing Strategies
A company is never an easy ride. Komal and Himanshu had to witness some major bumps and setbacks through their journey. While both of them lost their respective father in a span of a year, the company witnessed betrayal from a handful of employees. Another challenge they faced was the lack of funds. But where there's a will, there's a way. The duo fought through it together, and today, they stand strong as mountains.
While they had to face a bumpy ride, they also had their hands on some great opportunities. Overseas clients, getting the video showcased during an important international cricket match were the major ones.
Komal and Himanshu believe in simplified yet effective marketing processes. They opt for pull marketing and networking, which helps in creating a say for their work. Not to forget, they believe in offering quality over quantity. Their videos tend to be connecting and relatable, which makes them an ace in the industry.
A quote from the founder on the journey
I am the creator of my own destruction.
EXCLUSIVE: Founder's advice to budding entrepreneurs
Himanshu believes that a good mentor can offer encouragement where needed, but market influence can lead to wrong decisions and greater problems. Never close your doors to learning and before you take a step, go for an in-depth R&D. Once you're all set, ask yourself if you'd buy your own product/service. And ask this several times throughout your business journey. This way, you'd be aware of your product or service is worth selling. 
Provide some statistics like revenues or clients acquisitions etc
Revenue we make – 1.2 Cr per annum (approx)
No. of clients till now – 350+ clients worldwide from almost every industry
No. of videos we have made – 500+ animated explainer videos have been made and still counting.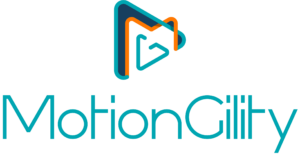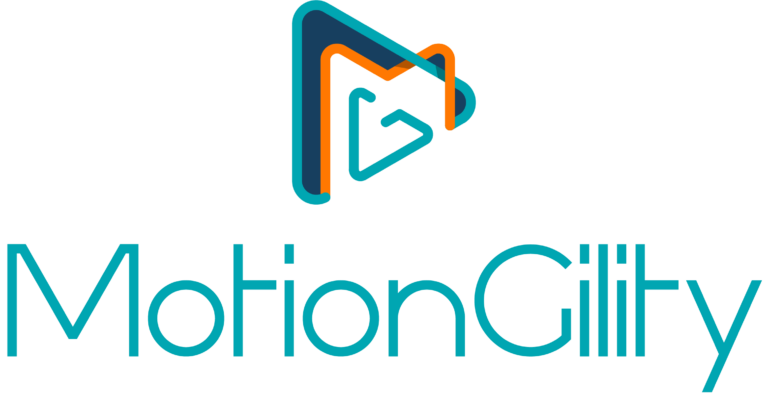 Your website / apps / and contact details
Email Id: info@motiongility.com