This post was most recently updated on August 19th, 2019

Did you know that Indians rank second right after China in the population of students studying in Germany? Also, nearly one third of the blue card holders in Germany are Indians. More and more people move to Germany because of the quality of education and the tuition-free courses.
Aravinth, one of the founders of MyHelpBuddy has decided to come to Germany five years ago to do his Masters at RWTH Aachen. After his studies, he worked as a consultant in Frankfurt for two years and moved to Berlin later. This whole act of moving around within a foreign country was not so easy. Especially, due to the language barrier and a lot of bureaucracy involved. Most of the students who aspire to go to Germany for higher education might not actually know the number of bureaucratic processes and the stress associated with it.
When we spoke to Aravinth about his new venture MyHelpBuddy and asked why did he start it, he said, "I was living in three different cities in Germany for the past five years and when I move to every new city and also when I came to Germany for the first time, I literally knew very few people. I did not have many contacts and did not understand all the processes I need to complete after my arrival.
My German was also not so good. Most importantly, I lacked a network which could help me in those processes, just starting from helping in moving, finding accommodation, registering in various offices, explaining the contracts which were in German and so on. The idea of starting MyHelpBuddy came when I finally arrived in Berlin in October last year. Even after living in Germany for some time now, I faced the same issues again. I did not know anyone who could help me in Berlin. Then I started to realize that other people must have felt the same problem. Not just for me, but also for all international students who move to Germany. So I decided to solve it and have created MyHelpBuddy.
www.MyHelpBuddy.com is a platform which connects Newbies with Buddies. Newbies are international people moving to Germany and Buddies are local people who know the local language and the local processes, who are willing to help the Newbies in language issues, bureaucratic processes, moving to a new city, starting a new life, says Mr
Aravinth Palaniswamy, Co-Founder of MyHelpBuddy.
It is a platform where one can ask for any type of help they require in a new country and get connected with people who could help them. We have launched the platform this year and also currently incubated in the Berlin Startup Incubator.
We have also got support from the European Union Social Fund and the Berliner Startup Stipendium which encourages us to support more Newbies to Germany. We have currently supported more than 250 Newbies in various processes and expanding across Germany rapidly."
When asking about the mission of MyHelpBuddy, Aravinth replied, "Our mission is to make the integration process of Expats (internationals) stress-free in a new country." So, if you are aspiring to move to Germany or if you are already in Germany, try out www.MyHelpBuddy.com if you need any help! You can also become a Buddy and help other Newbies in Germany by registering here (https://myhelpbuddy.com/how-it-works-2)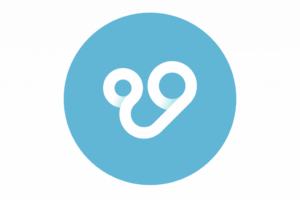 Reach us at : https://myhelpbuddy.com/