Brief about our startup?
An open platform that brings together technical experts, co-innovators, implementation specialists and progressive corporate collaborators that will allow us to inspire innovative knowledge sharing.
          Our co-create platform was made for innovators. It is the place where all of our community's innovators come together for open innovations.
An Open Innovation Suite of services, including technology scouting, R&D problem solving, Idea Rallies and more. Our user base is made up of Students, technology owners and developers, problem solvers and thought leaders.
OI lab has defined some open challenges where innovators can contribute openly.
Our major 2 tech projects are as
InnovAd: Ad network using augmented reality Ad formats
InnoTrek.ai: Personal digital travel guide using real-time GPS location and interactive voice Assistant.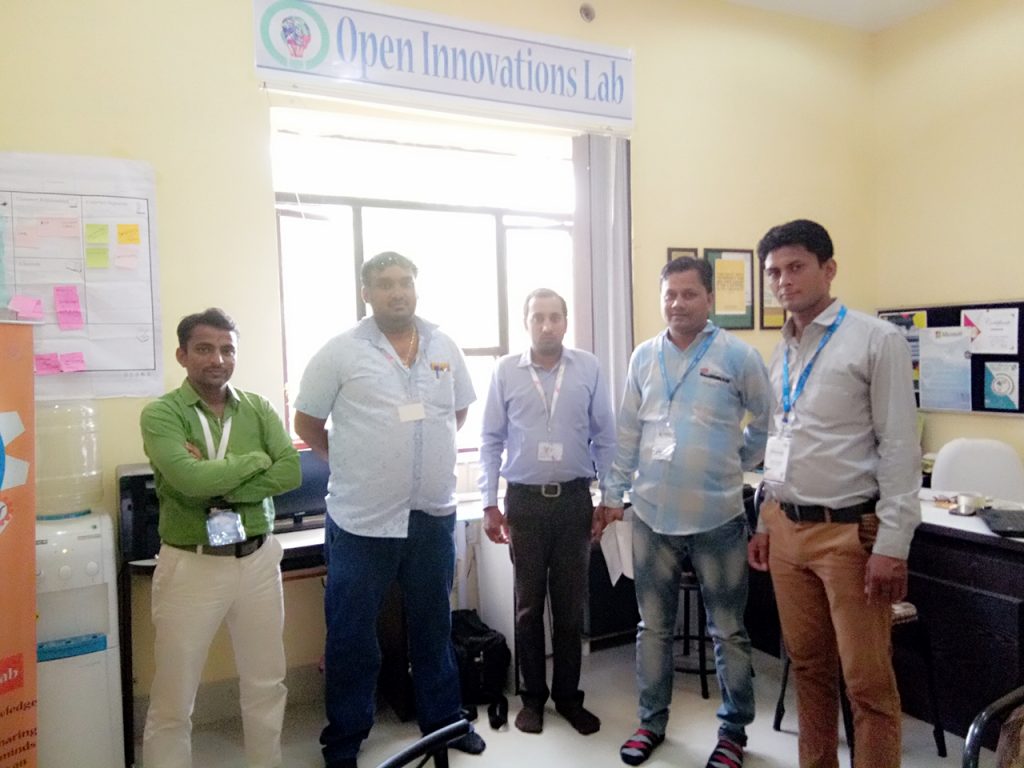 Image Credit/ Source: Open innovations lab
How did we come up with the idea? Our inspiration moment?
              The organization, including fortune 500 companies has become more collaborative to accelerate innovation in their internal and external channels.PWC, Unilever, Kimberly-Clark, Microsoft, Infosys, American Airlines and many more are on board, why?
Because there's so much we can draw out from collective wisdom. (They have a million ways to help you nail down what you want to achieve)
We passionately believe in the power of Open Innovation and believe that by helping innovators, we will all benefit.
The OIL gives them access to resources to help validate their idea, build a   MVP, test, research, and interact with co-innovators. PROJECTS with exceptional ideas are promoted to the acceleration program.
Brief about founder?
Sanjay Jangid, Founding Board Member of Open Innovations Lab with previous experience in Software Engineering with MNC. Now advocating open innovations at a corporate level and leading a team of professionals at OI Lab whose mission is to help identify and implement latest or trending tech products. Mentor of change with Atal Innovation Mission by NITI AYOG.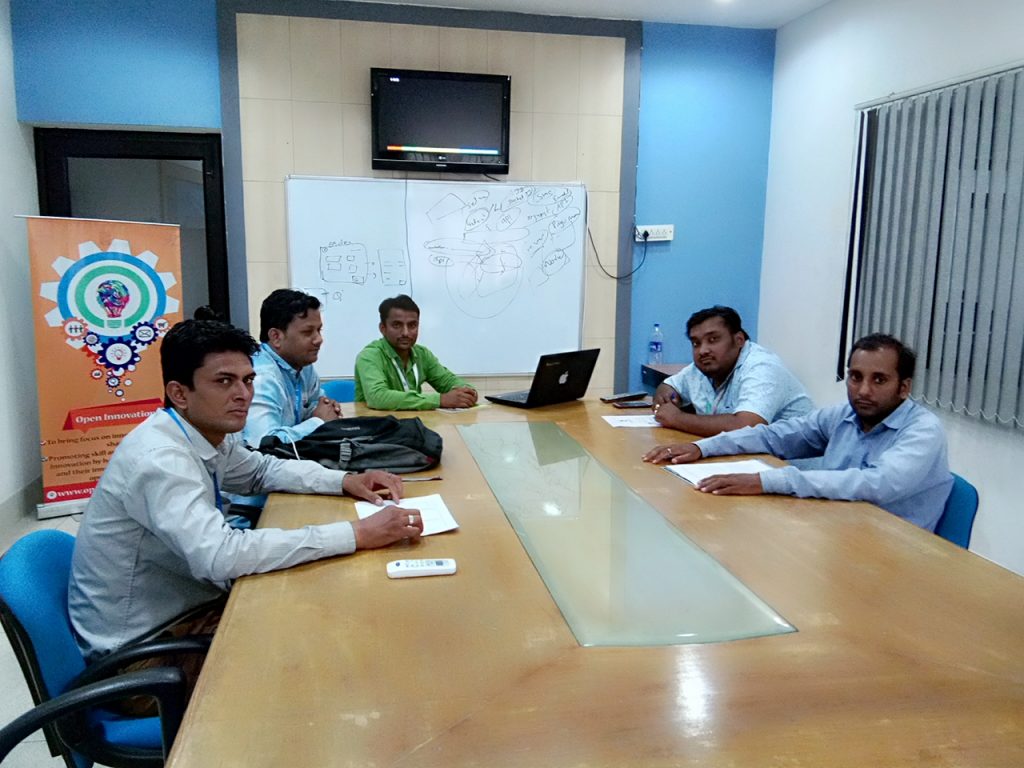 Image Credit/ Source: Open innovations lab
Founder Profile
https://www.linkedin.com/in/sanjay-jangid/
A quote from the founder on the journey, or dealing with the challenge, or any inspiring moment.
           The value of an idea lies in the using of it
Where is our startup based out of? Why do we think that is the best place for us?
If we talk about technology innovations facility for nurturing this ecosystem are very limited to some high-end institutions or metro cities, there is required for an open lab to help validate their idea, build a MVP, test, research, and co-creation with co-innovators at tier-2 tier-3 cities. An Online or Virtual lab can solve this accessibility problem for all at the initial level and   PROJECTS with exceptional ideas are promoted to the acceleration Physical lab for further implementation.
Currently, we are operating from Rajasthan and have good traction on our OI Platform.
As a startup founder, what am I paranoid about? What keeps me awake at night?
By taking action on your thoughts or ideas, you're getting experience and growing your network.
" I do my best work at night. It's when I'm most creative. New ideas keep me up, and usually not in the way you would think. I get to bed fine, but at 3 am every few months, I get fixed on an idea that doesn't allow me to go back to sleep. Sometimes it's a hallucination and other times its genius. I have made a promise not to buy domain names while in these idea bombs until I have waited a few hours", Says, Mr.Sanjay Jangid, Founding Board Member of Open Innovations Lab.
What I've learned is that sleeplessness is part of the entrepreneurial condition. There's just no escaping the all-around anxiety that comes with running a startup, brought on not only by the tenuousness of the enterprise but also by the sheer volume of tasks that crop up each day.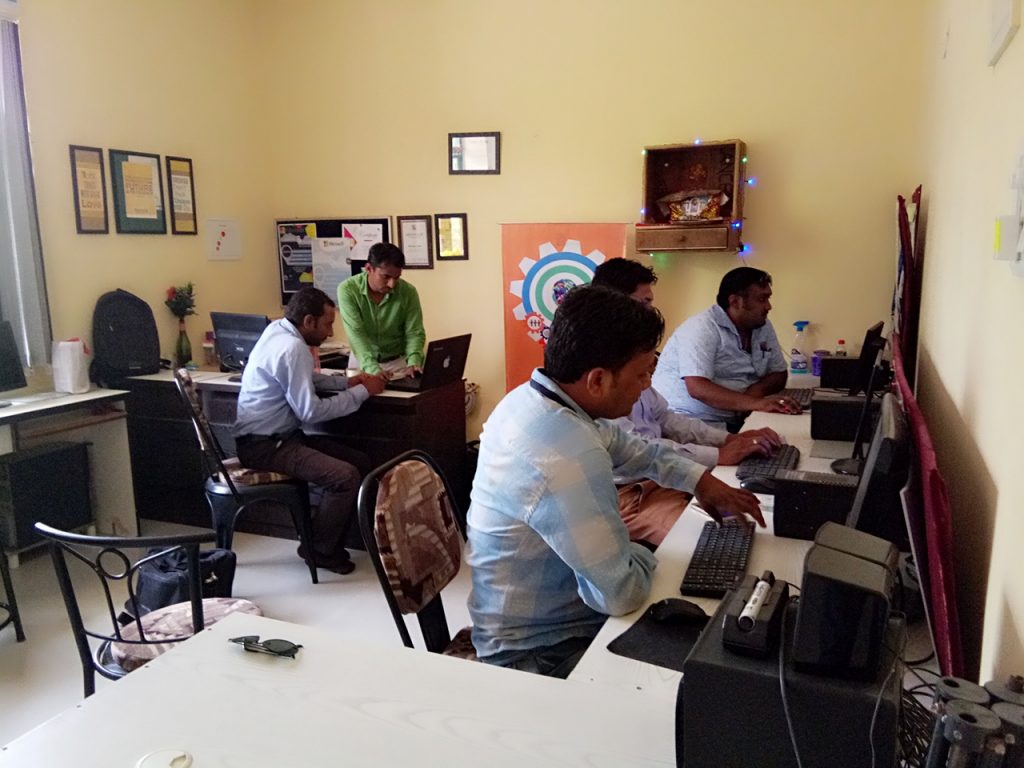 Image Credit/ Source: Open innovations lab
Who are our competitions and how are we better than them?
      Similar 'innovations' platform model
Redx club MIT University
TCS started open innovation center at Nashik
IDIL innovation community
Digital impact square
i4c.co.in
An open innovation platform is one of the leading ways to spur faster and better creativity. It facilitates tech products implementation through an open flow of ideas, people, and collaboration between the community and Government initiatives for fostering innovations.
How hard is it to have a work-life balance as a startup founder and how do I manage it?
         Why would you want balance if you want to shake things up?
If you want to be able to work for 8–9h a day and just relax for the rest of the day, well then, in all honesty, I don't believe that you will be able to pull this off.
If you really want to strive for success with your startup, you will probably be spending your whole day for your business. Because even if you are not "working", you will still be working. And I don't think so. You need to be accessible wherever you are all the time. Quite honestly this never ever bothered me. And I don't think being "on" 24×7, even when I was enjoying being with my family really ever affected my work/life balance.
Funding? we are looking to raise.
We are at a very early stage and till now we are bootstrapping and under development too. But now we are in the middle of discussions for corporate collaborations to expand and scale our operations. We got collaboration opportunity from Innovationext and HDFC Bank-Fintech Partnership.
What gets me excited about OI Lab?
" As I am from a Marwari business class family my interest in entrepreneurship right from the childhood, where I learned about what makes a business sustainable. I'd love to be part of a startup where I can develop this knowledge in a hands-on way, and hope to use this knowledge to eventually lead a team of my own. We started from creating some tech prototypes which didn't succeed but in reward of that, we thought that there should be an open platform where any innovator could try on his/her wild idea where he can get validation, co-creation and implementation support and OIL came up", Sanjay Jangid .
About our team?
I enjoy working in a team environment, and I get along well with people. If you're building a startup, you need a solid team. You want the people who surround you to be the best in their field. Fortunately very small but I have that. Roopal, an IITB graduate leading my business end. We had worked together before and were convinced we knew each other very well. Rahul, a CS engineer leading my technology team, we met at startup event at IITB.
Image Credit/ Source: Open innovations lab
EXCLUSIVE: Founder's advice to budding entrepreneurs
Starting your own business is like riding a roller coaster. There are highs and lows and every turn you take is another twist. The lows are really low, but the highs can be really high. You have to be strong, keep your stomach tight, and ride along with the roller coaster that you started
Honestly, I don't work too much and THE SCIENCE BEHIND THIS HACK is Greece has an average workweek of 42.2 hours for all types of employment and a productivity index of 76.3 (compared to 100 as an EU standard). On the other hand, the Netherlands has an average of 30.5 hours worked per week and a productivity index of 136.5.so work smart not hard.
Please find our online profile for your ready reference
My LinkedIn Profile:
https://www.linkedin.com/company/openinnovationslab/
Facebook page:
https://www.facebook.com/jtittleinnovations/