This post was most recently updated on April 18th, 2021

In today's extremely increased paced world, many of the trained professionals and independent entrepreneurs that need to either provide their services to big multinational companies and commerce hubs by working from home or are in the beginning stages of their dream projects require office spaces.
While freelancing is an amazing manner of turning ones' life upside down, it often becomes very scary when you lack a good co-working place. Co-working spaces are an indispensable condition for individuals whose work necessitates them to move from one place to another for numerous operations. Co-working spaces make it ridiculously easy for entrepreneurs today. The United States of America is the hub and the center of commercial activity.
With trained professionals, the US has one of the greatest numbers of entrepreneurs in the world. Another issue with finding a space is that the leases are usually long. Everyone will try to persuade you into a multi-year lease. This is apart from the additional expenses, such as furniture, Internet access, and cleaning.
For startups, these long leases make hiring and expanding staff a very cumbersome and expensive process. However, all of this was before the rise of co-working spaces. While finding a co-working space is absolutely tedious you can refer to the list below to make things easier for you. Next time you require a co-working space in the United States this detailed list should help you find one easily.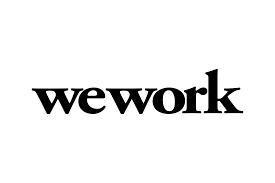 There's no list of Co-working Spaces that would be proper without it, this amazing space in it. WeWork will offer you workspaces and services in a total of 19 U.S. cities. They primarily focus on community and events. Some of the instances of the same are lunch and learns, happy hours, networking events that are periodically held here.
Some of the membership plans offered here are designed in a way to fits your needs. For example, private offices begin at $400 a month. This co-working space was founded in 2010, and currently has over 50 locations in New York City and is on its path to becoming the largest private office tenant in Manhattan. Currently, it has more than 2,00,000 official members.

The co-working space called NextSpace has over seven locations in places such as California, Chicago, and Illinois. These guys are one of the pioneers in the co-working space industry and make the experience worthwhile. Today NextSpace is a unique place for people to go and do their best work. Next time you need to pick a place to get those juices flowing choose them. They'll take care of your every need.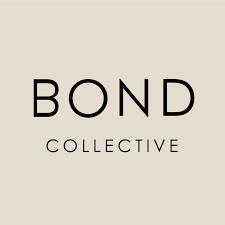 This co-working space offers spaces at four locations in the Big Apple aka New York City. The members of this co-working space ensure that they enjoy the love of the "luxury" office spaces that are specially designed to feel homelike. This co-working space is a place complete with friendly and helpful staff. According to the members of this co-working space, this place has the best staff that they've seen in a while.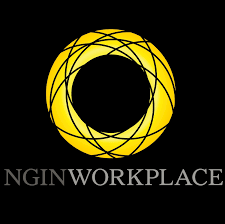 The NGIN Workplace is located in Cambridge's Kendall Square. This co-working space is a beautiful and sunny shared office space that was designed for entrepreneurs. That catch here is that this space was made by entrepreneurs for entrepreneurs making it different from the rest of them around. It also is complete with tons of activities that are aimed at bringing the community together.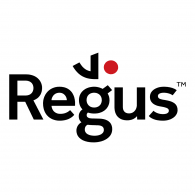 This co-working space will help you with the following namely, office space, virtual office, co-working, and meeting rooms. They span over a total and an enormous number of 475 cities across the U.S. It caters to many fast-growing businesses and large companies including entrepreneurs. At this place, you can pay as you go or you can also choose to reserve a space for months or even years.

This Co-working space has over eight locations in Colorado. Initially, it was started in the location of Montrose. Proximity Space is equipped with an enormous array of amenities as a part of its inspirational work environments. The company believes that "proximity" to each other in a connected "space", is the key to ensuring that opportunities of the future are cultivated.

This Co-working space is located in Phoenix, Arizona. CO+HOOTS as a working space is typically a shared space that resembles a home. With great services, amenities, and collaboration this place is the one-stop location for all your needs.
The members of this co-working space are offered access to an incredible local community of entrepreneurs. These will ensure that your business is ever-growing and you are full of enthusiasm and energy to work towards your making your dreams into reality. If you are ready to grow your businesses make sure you get a membership here.

As a working space, Workbar offers its members modern and cozy co-working spaces. This includes meeting rooms, event spaces, and a variety of social meetups and educational workshops. All of these are conducted in and around a varied location such as Boston, Massachusetts, and Colorado.
With reviews flowing in this place is a great place to work, socialize, and collaborate. Shared desks, day memberships, private offices, and dedicated desks are available for the members.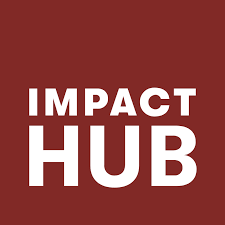 Impact Hub is a place that will ensure that you as an entrepreneur or a freelancer have the opportunity of working in a conducive environment. It has over 14 locations in the U.S. This co-working agency, Impact Hub is designed to ensure that the essential three elements of providing its members a vibrant community, inspiration, and a great place to work, meet, learn, and connect is ensured. Make sure you pick this place. This co-working space is regarded to be one of the world's largest communities and accelerators for positive change.
The last on our list of co-working spaces is The Yard. The co-working space has eight locations just in New York City making it something that is hard to miss. However, this doesn't mean that it doesn't have locations elsewhere such as in three other big cities namely, Boston, Philadelphia, and Washington, D.C. Space offers its members open coworking, luxury office spaces, and dedicated desks with flexible memberships.
Members who seek a vast network, consisting of numerous co-workers, should definitely consider a co-working space chain. The style of co-working enables small teams and lone freelancers to operate together in a shared and single office environment. Co-working spaces have been on the rise dramatically over the past few years and have also become a very commonly practiced work routine within the bigger cities of the USA.