Introduction:
Which e-commerce platform would you prioritise when starting an internet business in China? Which is more popular—the well-known Taobao, Tmall, JD.com, or your regional personal brand page? These are all excellent routes that could help your company enter the Chinese market, but they are not the only ones your company should think about.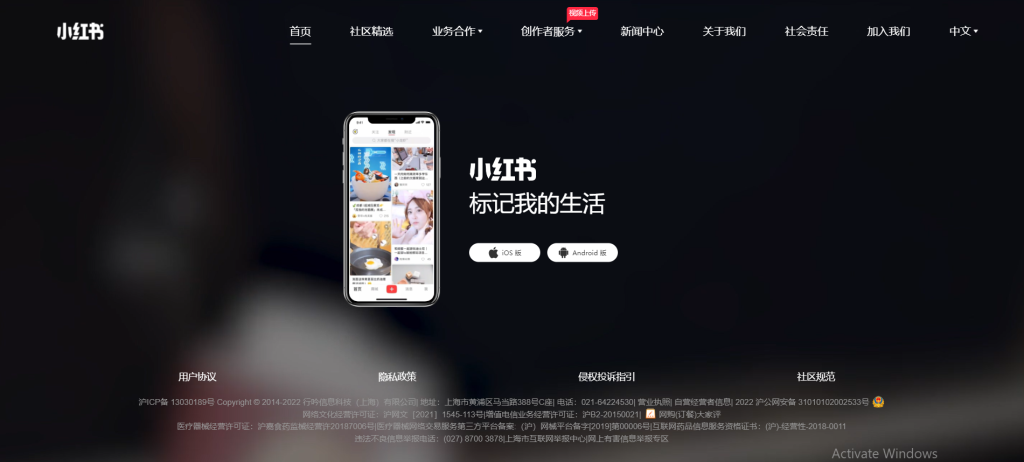 Young Chinese users are flocking to Xiaohongshu, one of the social e-commerce apps that is growing the fastest in China. In reality, this is an app you need to pay attention to if your company sells FMCG, fashion, or beauty-related products, targets Generation Z or Millennials, or both. Xiaohongshu has 250 million registered users, making it worthwhile to get to know it as it is still influential in China.
About:
China's leading how-to manual and online shopping destination for all things fashion and cosmetics is called Xiaohongshu, also known as "Red" abroad. The literal translation of Xiaohongshu is "Little Red Book." It's common to hear people compare Xiaohongshu to a hybrid of Pinterest, Instagram, and Amazon. Although the platform first resembles Instagram, it actually serves as a portal and e-commerce platform where users may browse before shopping "in-platform".
A social media and e-commerce site is called Xiaohongshu. It's been called "China's response to Instagram."
Xiaohongshu had over 300 million registered users as of 2019 and over 85 million of those individuals were active every single month. According to reports, 70% of its users were born after 1990, and over 90% of them are women. Users and influencers can submit, find, and share product reviews on the app, which are mostly about beauty and wellness. On the website, travel bloggers are well recognised for posting frequently about tourist and leisure places. Additionally, RED Mall, run by Xiaohongshu, sells foreign goods to Chinese customers.
Website : https://www.xiaohongshu.com/
Founder & Team: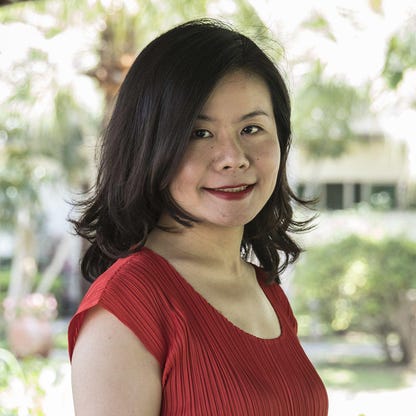 Xiaohongshu was founded by Ms. Miranda Qu. The World Economic Forum has named her a Young Global Leader. The project began in 2013. Shanghai's Huangpu District serves as the home base for Xiaohongshu.
History:
Miranda Qu and Charlwin Mao established Xiaohongshu in 2013 as an online shopping tour guide for Chinese consumers, giving them a place to review products and talk about their shopping adventures with other users. The creators built their own cross-border e-commerce platform in October 2014 with the goal of linking Chinese customers with international shops. Through this platform, Chinese customers can place direct orders for products from other countries.
2015 saw the establishment of Xiaohongshu's warehouses in Zhengzhou, Henan, and Shenzhen, Guangdong.
One of the biggest community e-commerce platforms in the world, Xiaohongshu has over 50 million users and approximately $10 billion in sales by May 2017. During the month, the REDelivery international logistics system from Xiaohongshu went into operation. In order to commemorate its fourth anniversary, Xiaohongshu sponsored a shopping festival on June 6 of that year. Sales income from the event exceeded CN 100 million in just two hours, and the app was ranked first in the "Shopping" category of the iOS App Store on that day.
With a US$3 billion valuation, Xiaohongshu concluded a US$300 million investment round in June 2018 with the help of Alibaba and Tencent.]
As a result of the platform's early emphasis on fashion and beauty trends, the majority of Xiaohongshu's users were women. Women made about 90% of Xiaohongshu users, according to a research released in April 2021. As an alternative to Instagram, which is restricted in China, the app had drawn wealthy Gen Z female users there. In order to preserve its growth, Xiaohongshu then modified its business strategy to draw more male consumers.
It declared that the platform would support male user content in 2021. Additionally, Xiaohongshu began to advertise more in male-oriented online spaces, such as the Hupu sports forum, where advertisements featured the slogans "Beautiful ladies are all here on Xiaohongshu, free to see, without spending any money!" and "Sexy, beautiful car models and stylish beauties are waiting for you."
Xiaohongshu made the decision to move the IPO from the United States to Hong Kong in October 2021. This includes mandating any businesses with more than 1 million user records to complete a cyber security evaluation, which is one of the reasons Xiaohongshu's listing in the United States was suspended, according to a July Bloomberg storey.
The algorithm close button, introduced by Xiaohongshu on March 15, 2022, enables users to disable "personalised recommendation" in the background with a single click.
Xiaohongshu started testing the live streaming platform at the end of 2019, and in January 2021 it will formally launch live streaming with commerce.
Name & Logo:

Xiaohongshu Highlight:
| | |
| --- | --- |
| Company Name | Xiaohongshu |
| Founders | Ms. Miranda Qu |
| Started at | 2013 |
| Competitors | Pinduoduo, OpenSky, EmbedSocial |
| Website | https://www.xiaohongshu.com/ |
| Revenue | $800 million |
| Country | China |
| Customer care Email | – |
| Customer care Contact details | – |
| Company Valuation | $500 million |
| Industry | e-commerce |
| Headquarters | Shanghai, China |
Revenue:
The two primary revenue streams for Xiaohongshu are advertising and online sales. Previous media estimates claim that in 2020, the revenue from its advertising company tripled to reach between $600 million and $800 million, or around 80% of its overall revenue.
Funding & Investors:
Total funding is about $981 million till now.
| | | | |
| --- | --- | --- | --- |
| DATE | INVESTORS | AMOUNT | ROUND |
| Jun-15 | GGV Capital | $17.5m | Series B |
| Mar-16 | Tencent | $100m | Series C |
| Aug-16 | BlueRun Ventures | $63.8m | Series C |
| | GGV Capital | | |
| Jan-17 | ZhenFund | $140k | Series C |
| Jun-18 | Tiantu Capital | $300m | Series D |
| | GGV Capital | Valuation: $3.0b | |
| | ZhenFund | | |
| | GSR Ventures | | |
| | Genesis Capital | | |
| | Alibaba Group | | |
| | K11 Investment | | |
| | & 1 more | | |
| Nov-21 | Tiantu Capital | $500m | Series E |
| | Tencent | Valuation: $20.0b | |
| | Temasek | | |
| | Genesis Capital | | |
| | Alibaba Group | | |
| Total Funding | | $981m | |
Business Model:
Because Xiaohongshu makes it possible for Chinese customers to purchase foreign goods directly through its app, international firms have been drawn to create official accounts, start KOL campaigns, and spend money on advertising.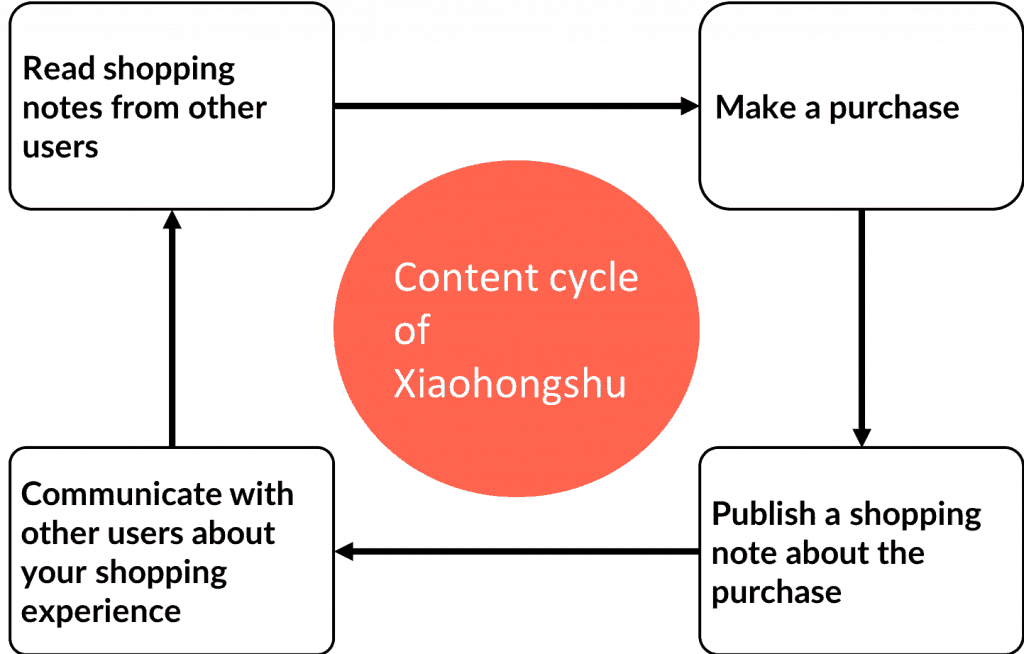 Understanding the workings of this platform, implementing promotional methods that make use of the influence of KOLs and KOCs, and enhancing consumer perception of your brand are all necessary for business growth on Xiaohongshu. Additionally, it's crucial to stay current with hot subjects and new laws.
Services Offered thru Xiaohongshu:
Xiaohongshu, allows users to post product reviews and share shopping experiences
Awards & Recognition:
There is no award yet.
Competitors:
Competitors and related businesses to Xiaohongshu include Pinduoduo, OpenSky, EmbedSocial, and Elenas.
Latest News:
The Chinese social e-commerce platform Xiaohongshu, known as Instagram for China, announced that it has reduced its workforce by around 9%.
Chinese social commerce business Xiaohongshu would let go of 20% of its workforce, according to TechNode's citation of Sina.
Future Plans:
RED is a Chinese social site with over 100 million active monthly users that e-commerce firms shouldn't overlook. This new app is known as "China's Instagram on steroids," and the majority of its users belong to a similar demographic. Our company specialised in Chinese marketing, and clients who have incorporated Xiaohongshu into their plans have had remarkable success.
Some FAQs:
Why is Xiaohongshu successful?
Chinese consumers are very wary about being duped by internet merchants, therefore a key factor in Xiaohongshu's success is its capacity to instil confidence in their abilities to make purchases. Users can upload videos and photographs to the website to showcase their purchases, and it offers a large number of reviews.
How can I earn money from Xiaohongshu?
Three methods exist for foreign companies to sell their cross-border e-commerce (CBEC) goods through xiaohongshu: Applying content and xiaohongshu influencer marketing as a social commerce platform. Create a personal store on xiaohongshu. Direct wholesale to xiaohongshu.
How does Xiaohongshu make money?
Because Xiaohongshu makes it possible for Chinese customers to purchase foreign goods directly through its app, international firms have been drawn to create official accounts, start KOL campaigns, and spend money on advertising.
How do I post on Xiaohongshu?
The first step in creating your first post on Xiaohongshu is to click the "+" sign at the bottom of the page to choose the images or videos you wish to publish. Make sure to select the most attractive image possible because the first image will act as an advertisement.
Conclusion:
In October 2021, Xiaohongshu came under fire for approving the elaborately styled, filtered, and flawlessly taken photos and images that were becoming more and more popular on the platform's feeds. The platform acknowledged the issue of travel influencers uploading "overly beautified" photographs of scenic locations in a statement published on WeChat on October 17, 2021.
The statement claims that Xiaohongshu apologised and said that because bloggers did not clearly identify their works as creative photography, consumers mistook them for travel advice. The disconnect between expectations and reality left those who visited the places dissatisfied.