Seoul-based accommodation/leisure company Yanolja enters South East Asia by investing USD15M into ZEN Rooms in return for a minority stake
Strategic investment into ZEN Rooms to benefit from exponential growth and synergistic effects in the Southeast Asian market
This marks the first cross-border transaction for Yanolja and the largest startup investment by a Korean company in South East Asia
Singapore, July 26th, 2018
Leading Southeast Asian economy hotel chain and online booking platform ZEN Rooms (www.zenrooms.com) announces a strategic minority investment of USD15M by Yanolja, the leading Seoul-based leisure company with rights to acquire 100% of ZEN Rooms in the future. This is the largest startup investment by a Korean company in Southeast Asia.
ZEN Rooms, founded in 2015 by ex-Foodpanda co-founder Kiren Tanna and Nathan Boublil, operates a disruptive economy hotel chain and online booking platform in 5 major Southeast Asian countries, including Indonesia, Malaysia, the Philippines, Singapore, and Thailand. Within only 3 years, ZEN Rooms' business has grown exponentially to over 1,000 economy hotel franchisees and over 7,000 room inventory and established itself as the top-rated affordable franchise in the region, with average Customer Review scores of 7.9 on public OTA and review sites.
ZEN Rooms was founded to disrupt the value-for-money of the Southeast Asian hotel market, helping hotel franchisees be more efficient, competitive, safe & reliable by strengthening their quality standards, resulting in improved customer satisfaction for budget travelers. ZEN Rooms is vertically integrated, combining room booking, branding, sales and management with a self-developed online/mobile platform – which distinguishes ZEN Rooms from other hotel franchises. ZEN Rooms now plans to use the capital to expand its inventory base in current and new markets and continue to invest in technology to keep improving the sector's efficiency.
The Southeast Asian travel market is today the fastest growing worldwide, undergoing a rapid and continuous surge in both domestic and international economy travel demand, similarly to China 15 years ago and Korea 5 years ago. In addition, Southeast Asia is a favorite tourist destination for Korean travelers, and 17% of foreign travelers to Korea come from Southeast Asia. Thus, ZEN Rooms' reputation and growth in the SEA and the established leisure platform of Yanolja make the combination a leading force in the South East Asian travel market.
Co-Founder of ZEN Rooms, Kiren Tanna, commented:
"ZEN Rooms mission is to provide quality economy accommodation to travelers across Southeast Asia and help our hotel partners maximize their business potential. South East Asia is still at the beginning of both the hotel franchising revolution and its travel demand surge – and we are delighted to join forces with Yanolja to fulfill this mission. Through its leadership in the Korean market, Yanolja has unparalleled hospitality knowledge and has built a highly refined and innovative business model and best-in-class platform that we are looking forward to bringing to the Southeast Asian market."
Vice President of Yanolja, Jong-Yoon Kim, commented:
"ZEN Rooms has built a very impressive business and team within a short timeframe and we are excited to start our collaboration. Starting with this strategic investment into ZEN Rooms, we shall seek to expand to become the most affordable hotel chain and first fully integrated booking platform for leisure activities as well as hotels for leisure activities as well as hotels, going beyond the domestic sphere to around the globe." "In the future, we shall strengthen our leadership as a tech start-up by providing unprecedented and distinguished services to domestic and foreign travelers by applying innovative technologies including IoT and AI."
About Yanolja Corp.
Yanolja, Inc. is a leading "O2O (Online-to-Offline)" accommodation platform company headquartered in South Korea. It leads the industry in many aspects, including revenue growth, boasts more than 9 million online members and has more than 41,000 listings on its travel and stay database.
Yanolja has been playing a leading role in the Korean "space-rental" business providing travelers with real-time travel-and-stay booking services to a comprehensive database of hotels, motels, private lodgings, guesthouse and international destinations. It is also the first travel-and-stay business in South Korea that has more than 120 franchise hotels.
Yanolja also provides continuing education program services called MRO (Maintenance, Repair, and Operation) to its domestic registered travel-and-stay service providers. Currently, Yanolja is driving innovation in the travel and tourism industry by utilizing new technologies like IoT (Internet of Things), AI (Artificial Intelligence) and AR (Augmented Reality) to offer advanced customer experience solutions and to evolve into a leading global travel-and-stay platform service provider.
About ZEN Rooms
ZEN Rooms is a leading budget hospitality company founded in 2015 by Kiren Tanna and Nathan Boublil to offer the best value-for-money accommodation in South East Asia. ZEN Rooms is now present in 5 core countries, more than 50 cities and 1,000+ locations. Fully equipped double rooms start as low as US$10. Before Yanolja investment, ZEN Rooms had raised a total of USD 8.5M from Asia Pacific Internet Group (Rocket Internet & Ooredoo JV), SBI Investment Korea and Redbadge Pacific. To learn more, visit www.zenrooms.com.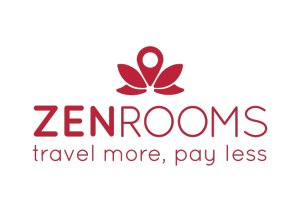 Contact Details : 
Url : https://www.zenrooms.com/
Url : https://www.yanolja.com/
Media Contact