If we go down the memory lane, we'll realize that during those times the Indian comedy scene was dominated by Bollywood actors or TV show stars. There was no concept of Stand-up comedy for sheer entertainment for the bubbling audience. But with time and modernization, people have begun to make good use of their talent to come into the limelight. One such person is Zakir Khan who after winning India's Comedy Central Best Stand-up comedy competition instantly rose to effective fame.
He is one hard-working individual who has faced all kinds of struggles in his career to be where he is now especially in relationships, love and the fear of survival as a small fish in a huge pond. He focuses his comic perspective mostly on an individual's daily life struggles which the audience finds to be really relatable and also come into the dilemma if they are laughing at his jokes or themselves.
Zakir with nearly 50 sold-out shows and performances in more than 250 venues including Dubai and Singapore has instantly grown to the most popular comic guy in the country. Working on his initiatives, he also produced his own Amazon Prime Special titled "Haq Se Single" and also his YouTube channel sits on the throne with more than 1.3 million subscribers which nearly increases every day.
Thus, with time and experience, Zakir has become popular in India as a Stand-up comedian, poet, writer and a presenter. He has effectively achieved his difficult dream and never stopped before he became the popular and appreciated face among the masses.
In his videos, he often collaborates with renowned comedians and has also co-hosted the 5th Golden Kela Award with popular stand-up comedians like Vir Das and Papa CJ. His YouTube video called "Life Me Chahiye Izzat" gained over five million views as it was uploaded on the platform. He has always been popular with the audience because of his rustic style and the rib-tickling presentation mixed with a dig at his own self which always wins the heart of the viewers of all ages.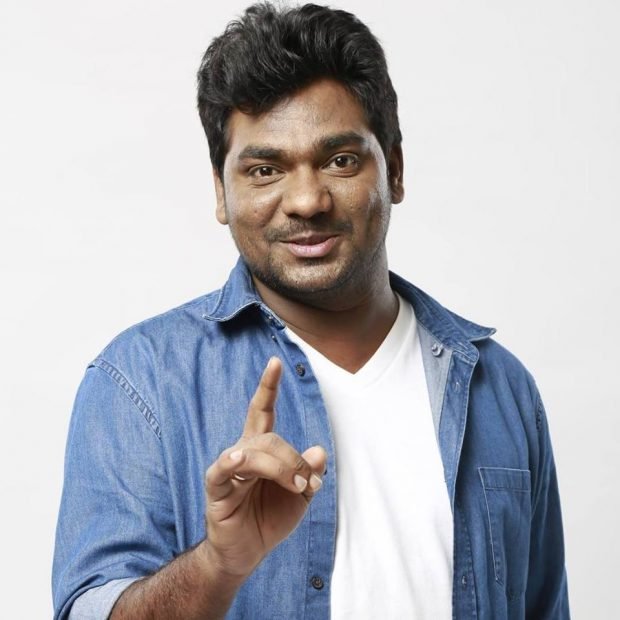 | | |
| --- | --- |
| Name | Zakir Khan |
| Vocation | Writer, Musician, Stand-up Comedian, Poet, Sitarist. YouTuber and Presenter |
| Height | 5'7'' |
| Weight | 75 Kgs |
| Eye color | Brown |
| Hair color | Black |
| Date of birth | 20th August 1987 |
| Age | 32 Years |
| Sun sign | Leo |
| Place of birth | Indore, Madhya Pradesh, India |
| School | St. Paul Higher Secondary School, Indore, Madhya Pradesh, India |
| College | Not known |
| Educational qualification | B. Com and Diploma in Sitar |
| Grandfather | Ustad Moinuddin Khan (Musician) |
| Father | Ismail Khan (Music Teacher at St. Raphael's School, Indore) |
| Mother | Kulsum Khan (Homemaker) |
| Brothers | Zeeshan Khan (Lead Singer at Malang- The Band) and Arbaz Khan (Student) |
| Religion | Islam |
| Hobbies | Playing Sitar, composing songs and singing |
| Favourite Actor | Nawazuddin Siddiqui |
| Favourite Filmmaker | Anurag Kashyap |
| Favourite poets | Mirza Ghalib and John Elia |
| Marital status | Unmarried |
| YouTube subscribers | 4.55M subscribers |
| Twitter followers | 955 k (Joined Oct 2011) |
Personal details
Zakir was born in Indore where his grandfather had shifted from the state of Rajasthan. He has been born and brought up in a musical background and has learned music under the tutelage of his father and grandfather. Once during a conversation with Chaaipani, he mentioned that as a kid he used to be bullied in school. Kids made fun of him because of his appearance and complexion. But all these incidents never dragged him down, but instead made him bolder and that's when he made humor his shield. Zakir often emphasises that an individual should wear their individuality as a badge and not consider it a baggage.
Zakir has great respect for his elders who have always been supportive of him. He took lessons in playing the sitar since the age of seven from his grandfather who was a Padma Shri Awardee and a Staff artist of All India Radio, Jaipur. He was a vocalist and an eminent classical music performer for the Jaipur Gharana.
Initial dream
Since the start, Zakir was never perfect in studies and that's the reason why after school, he ventured into the idea of becoming a radio producer. He moved to Delhi and undertook a radio programming course at ARSL (Amateur Radio Station License) for a year and then travelled to Jaipur for an internship in 2009. In Delhi, he often felt out of place and isolated. His decision of dropping out of college and choosing a career in Radio was largely criticized by his family and in order to cope up with this pressure, he stopped taking money from his family members. He did numerous odd jobs before coming into the limelight to cope up with the rising bills.
He was always encouraged by his roommate, Vishwas to perform open mics in Delhi. That's where it all started when he performed with all his heart in numerous cafes. His performances would always end with standing ovations. There was always an honesty in his performance which helped people to easily relate to his jokes. Zakir has always mentioned that his audience has always been the reason behind his success. He pays more attention to consistency and perseverance during his performance.
In 2012, he won India's Comedy Central Best Stand-Up Comedy Competition which was a jumpstart in his life. In 2015, he was approached to write and co-host "On Air with AIB" by popular stand-up comedians like Gursimran Khamba and Tanmay Bhat. Since that day he has never looked back and has worked hard to be the best in his field. He has worked as a producer, radio jockey, copy writer and a researcher for HT Media Ltd (Fever 104 FM) for nearly 4 years. His comedy style was once appreciated in NDTV Prime's The Rising Stars of Comedy Television Show.
In 2017, he gave appearance along with Hussain Dalal and Mallika Dua for the fifth season of The Great Indian Laughter Challenge which was judged by Akshay Kumar. He also wrote and played the protagonist on the Amazon Prime Web Series Chacha Vidhayak Hain Humare. Lastly, he also appeared as one of the judges in Comicstaan Season 2 on Amazon Prime in which he mentored the participants in the comedy genre.
Zakir strongly believes that comedy shows performed by Kapil Sharma lack the tactics that modern day stand-up comedy in India needs. He emphasises that stand-up comedy should be a form of art to address moral, political and social issues in India. That's why you should follow Zakir today itself to understand the issues that individuals like us are facing in everyday life.