Awesome Dairy: India's first Online Dairy
What is Awesome Dairy?
Awesome Dairy Is Foremost Destination For Buying Milk Products Online In Mumbai.
Beginning
"Awesome dairy was started on 22nd October 2015. The main intention of starting up online dairy to offer convenience to the customer by easy ordering with door delivery within few hours. To promote awareness related to dairy products like displaying manufacturing/expiry dates. To provide the customer with brands which they have not yet to explored from the Indian and foreign market" Says the Founding Team of Awesome Dairy
Idea
Even at present, people do not possess much awareness about dairy products. The first thought comes about milk products is about genuinely and adulteration in Milk. Milk is whole food but many people stopped or avoiding drinking milk as they have experienced illness after drinking milk. Hence they come up with the idea of online diary where they can guide people about milk adulteration.
Brief about founding members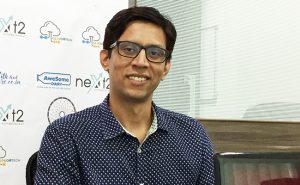 Image Credit/ Source: Mr. Amol Ghodke (Awesome Dairy.)
Mr. Amol Ghodke and Smruti Palwe Ghodke are Founders of Awesome Dairy.
Mr. Amol Ghodke is Dairy professional with 12 years experience in India & abroad. During his career, he has handled more than 800 Dairy products and successfully launched 52 new products in the market. His passion is to bring convenience in the dairy sector with ease and grace on every step from manufacturer to consumers.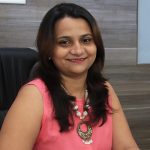 Image Credit/ Source: Mrs. Smruti Palwe Ghodke  (Awesome Dairy.)
Mrs. Smruti Palwe Ghodke is an Indian entrepreneur and program director working with clients around the world. As a co-founder and chairperson, along with her husband Amol Ghodke, since 2013 of Awesome dairy, the first online store for milk and milk products which one of the most appreciated dairy venture in Mumbai. She is the founder of this idea and face behind the organization. She is an enterprising individual with an eye for opportunities and an uncanny vision, commercial acumen, with tremendous perseverance and above all a person who is willing to take risks with the unknown because of the adventurous spirit she possesses. She has a 4-year kid along with caring husband, she believes living Life Powerfully.
Detail working of venture
Awesome Dairy always focuses on satisfying customers desires about milk products. They provide various services like cash on delivery, online payment, delivery of fresh products, discounts and exciting offers on bulk orders.
At Awesome Dairy, one can get various milk products such as milk, curd, paneer, buttermilk, ghee, cheese, shrikhand, butter, flavored milk, fruit juices, ice-cream etc. with a variety of flavors. They have partnered with a national/ international brand like Amul, Chitale, Gowardhan, Mahanand, Epigamia, Nutoras, Nutralite, Dinemaan, Tropicana etc.
What's Special
What makes Awesome Dairy stands ahead of competitors is the way they deliver the products to customers home. To maintain required temperature for products, they developed a small fridge which runs on the two-wheeler battery. It is an easy process to online any kind of milk product now from your home and they will make sure it reaches within time at your doorstep.
Future Plan
Awesome Dairy is planning to expand its reach across pan India by 2020. They have also aimed to launch their Awesome products in each category of milk.
Challenges and Opportunities/ Marketing Strategies
There is an intense competition in E-commerce world. Every now & then there are companies and ventures emerging. Also, there are some counted big players who have a good hold in a Dairy niche. Tackling them and maintaining Awesome Dairy's place is at moving pace is a bit challenging for Awesome Dairy.
Online shopping is still at growing face. There are many areas which are unexplored by our competitor's. So, exploring that area and reaching out to each and every household before anyone else could is the biggest opportunity for Awesome Dairy.
They have distinctive marketing strategies, They mainly focus on retaining existing customer by providing more benefits than the other players in the market.
A quote from the founder on the journey, or dealing with the challenge, or any inspiring moment.
"The real power is when you submit yourself for the service of other" 
 "Mahatma Gandhi"
Founder's advice to budding entrepreneurs
There is no real failure in the world, Even if someone says I got failed, he/she actually want to communicate that I was up to something and that time I did not achieve it.
Only if they articulate the same failure in a different language then there will be "New opening for action" people will be unstoppable in doing what they want. 
"Amol Ghodke" 
"Don't tell me the sky is the limit. There are footprints on the moon."




"Smruti Palwe Ghodke". 
Statistics like revenue or clients acquisition
Currently, they are serving more than 20,000 customers. They have a tie-up with 10 brands for direct delivery from manufacturer to the customers.
So, what are you waiting for? Download Awesome Dairy App today & enjoy the delicious taste of Awesome milk products.

website /apps / and contact details
Url:  www.awesomedairy.com
You can also download the Awesome Dairy app from this link
http://bit.ly/2ixfgEv at free of cost from google play store.
Contact details –
Amol Ghodke: 800 744 4470
Email Address: [email protected]
Address: Shop No.8C, Sant Mukta CHS, Goregaon (E.), Mumbai – 400 063.