INNOVATE & AUTOMATE YOUR BUSINESS FASTER & MORE CONFIDENTLY WITH  "DINNOVS "
When and how did you start?
 The Idea of getting into this world came when I met one of my Manager in India Today. He is an Art Director at India Today.We both shared good professional relations and he started to mentoring me.
Quite often, we used to talk about the technology and ideas and all. I used to share with him my ideas about developing automated solutions for various industries and we used to discuss on industry pain areas and solutions.
One fine day, during the discussions on a point, he said "Why don't you start a startup with your automation solution ideas" and then we started discussing further.
How did you come up with the idea? Your inspirational moment.
DINNOVS Digital Solution Innovators software solutions like

FREIGHTIK

, RELOBOOK,

STOCKFORCE

are the solutions designed for the Logistics and Freight Industry. The idea is to develop automate and smart solutions for the industry which can bring a big change in the way the operations are managed till now.
Brief about an organization and founding members.
DINNOVS Digital Solution Innovators was founded in 2016 with the aim to clients lead into the future by solving their most complex and mission-critical issues through customized solutions.
The Founding members Mrs. POOJA PURI and Mrs. SONIA BHASIN share a common aim of bringing automation to business operations by developing industry standard solutions which can help Logistics and Freight industry.
We are a team of Product Evangelists helping clients conceptualize, design and develop software products & mobile solutions through effective business analysis, software solution designing, product development and efficiently delivering solutions.
We share a common philosophy of trying to use suitable technological practices to get better results. It's essential for businesses today to stay on the callous edge of technology to build and implement the tools necessary to compete and succeed taking care of innovation.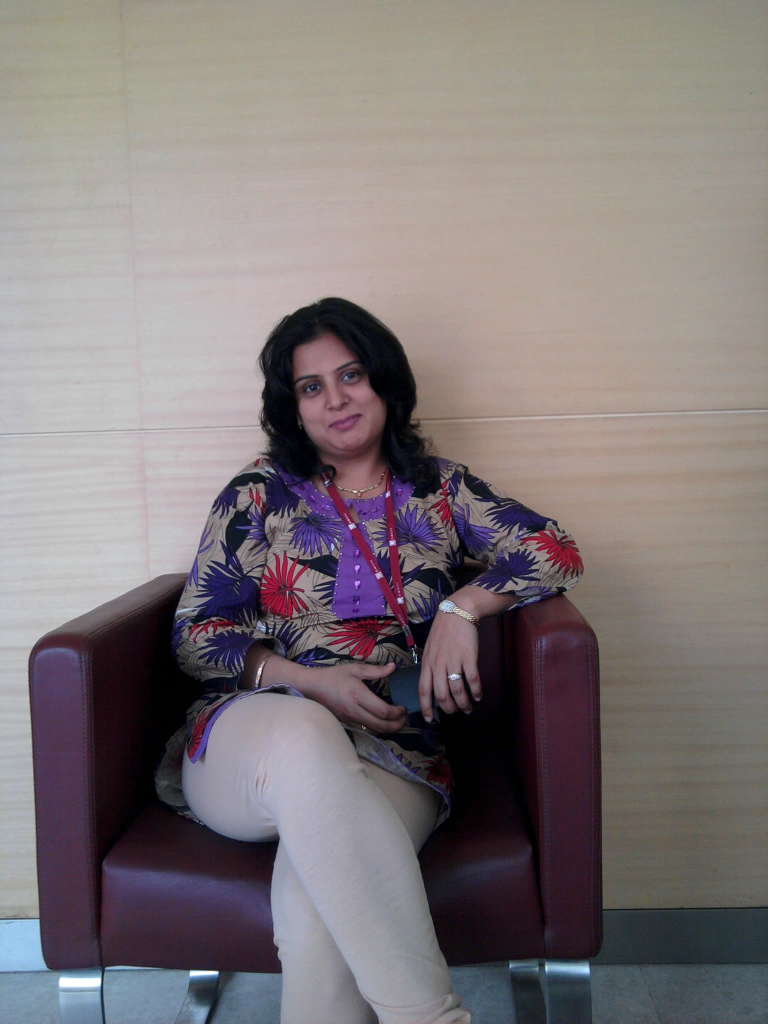 Credit/ Source: DINNOVS
The Journey started with a thought for developing business operations automated solutions for mid-sized industry and deliver smart solutions and it shaped into an idea for developing smart solutions. We researched the most interesting business sector and found Logistics sector as an ocean of opportunities to work with.
We started interviewing the industry people and then came the ideation of complete solution. With a lot of industry players offering similar services and solutions, we always think 'how to live this competition' and then came the thought 'Let's not compete with anyone' instead 'Let's work to deliver the best of solutions and that too most cost-effective solutions'.
Slowly we started writing articles about automation in various sectors of Indian industries. And we started getting noticed.
Today also, our aim is to help the industries eliminate their operations cost and time efforts via automated solutions.
About funding, plans for growth.
Yes, we are in a discussion and analysis for further expansion and funding. We had already developed our roadmap for 2018 and 2019.
We are positive about our solution "FREIGHTIK" and which is ready to be released in JAN 2018.
With the release of this, we will enter into a new business market and look forward to bring IoT into this solution.
Challenges and Opportunities/ Marketing Strategies.
During this journey, we did face a lot of challenges. Every business has its own challenges but one must lookout with a positive attitude and work for a solution.
What We see is that Every Challenge has some new opportunity hidden in it. We should not be afraid of any failure.
Future plans and funding.
Moving ahead, we want to work closely with different industry sectors and develop smart solutions which can be beneficial to the mid-sized industry as well.
As pointed earlier, we got the offer for funding and we are working towards this.
Hopefully 2018, we will see a new organization structure within DINNOVS DSI (we call DINNOVS Digital Solution Innovators as DINNOVS DSI).
A quote from the founder on the journey, or dealing with the challenge, or any inspiring moment.
"No matter how tough the path is, you should always keep high, the dream that you saw on the first day when this Idea or Thought came to your mind. Always hold the hand of that Idea or Thought and it'll keep you motivated and move ahead."
EXCLUSIVE: Founder's advice to budding entrepreneurs.
No matter how tough the path is, you should always keep high, the dream that you saw on the first day when this Idea or Thought came to your mind.
Your website / apps / and contact details.
Pooja Puri (+91-858-781-8503) and (+91-981-827-1767)