When and how did you start?
" I have started Engineering Master on 28th March 2017. Initially, it was hosted in Wordprss.com free hosting. But after 2 months i.e. on 1st June 2017, I switched to https://engineeringmaster.in. Says, Mr. Shubhranshu Mishra Founder, Engineering Master. 
How did you come up with the idea? Your inspiration moment
I am fond of reading books. When I was in 11th standard, I refer many books to understand the concepts of Physics, chemistry, and biology. At that time, I find it difficult to understand the concept because of complex words. So, I thought to make a platform in which I will provide the knowledge of difficult topics in very simple language.
Brief about the organization and founding members
Engineering Master is a platform in which you will get to know about many interesting engineering facts. We will provide the facts in the very simple language along with pictures, GIF, and videos for quick understanding.
Engineering Master was founded and run by Shubhranshu Mishra, but there are many brains involved in giving ideas.
The detailed journey, like what all you want to share with readers.
Engineering Master was started with a dream of sharing knowledge of various interesting engineering facts in simple language. Within 1 months of its foundation, Engineering Master gained a huge number of readers. But it was in September 2017, when it was nominated in India's biggest blogging awards the INDIAN BLOGGER AWARDS 2017. It was a great achievement for me because within 6 months of its inception it was nominated in India's biggest blogging Awards.
On the last day of 2017, Indian Blogger Awards were announced and it was a happy moment for me as Engineering Master  won the award for the best blog in the engineering category. After this Engineering Master started getting recognition and more readerships day by day.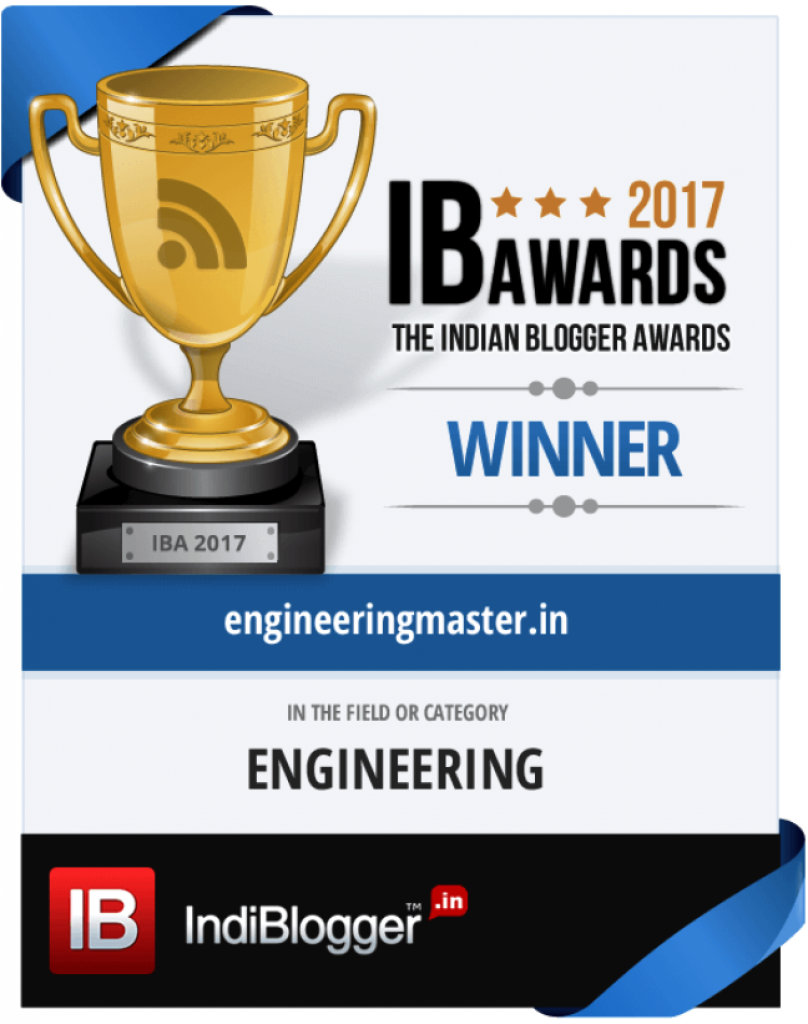 Image Credit/ Source: Engineering Master
About funding, plans for  growth
Till date, I have not invested a single penny in marketing and promotion of Engineering Master. But as the blog is growing day by day, I will try to build a team for its growth. I am also planning to get funds from companies in the form of ads.
Challenges and Opportunities/ Marketing Strategies
Presently, I am doing Zero investment marketing. I am a member of various bloggers community and blog related facebook groups. I share the blog post link there in my unique way. This helps me in slow but successful marketing.
Future plans and funding
For Engineering Master, I will form a team in future who will help me to grow this blog. I have a dream to make Engineering Master as an Engineering Wikipedia.
A quote from the founder on the journey, or dealing with the challenge, or any inspiring moment.
I believe in the present. Past and future are useless for me because I believe if we dedicate ourselves in present, then we can recover our past to get a golden future.
EXCLUSIVE: Founder's advice to budding entrepreneurs
If you want to start a new venture then don't sleep until you achieve your goal.
Shubhranshu Mishra
Founder, Engineering Master
https://engineeringmaster.in/
[email protected]
Winner of Indian Blogger Awards 2017