The law firm is a business based on the partnership between two or more lawyers to engage in the practice of law. Law practice is altogether a business and a profession. The main aim of a law firm to gather lawyers in a wide range and to advise clients regarding legal rights and responsibilities.
It also provides service like representing clients in civil or criminal cases, business transaction, property issues and other matters where legal advice are needed.
Without laws and legal rights, people would have suffered injustice and they couldn't take steps for any kind of criminal activities. India is a federal judicial system, based on the parliamentary legislature, court laws, customary and religious laws.
There is a total of five notions of the legal system, which are as follows :
civil law
Common law
Customary law
Religious law
Mixed law
India's corporate law firm sector is relatively young and almost 90 law firms are currently active in India. But currently, the growth of top law firms in India is high. Cities like Bangalore, Delhi, and Mumbai are growing rapidly in today's India. So, here are the best law firms in India.
List of Top 10 Law Firms in India in 2021 :

It's one of the oldest law firms in India with around 115 partners. Let Debi Prasad Khaitan established this company in 1911. This law firm mainly practices Banking & Finance, Competition law, Dispute Resolution, Capital markets, Environment, Intellectual property, Funds, Infrastructure and Resources, Hospitality, labor, and employment along with other fields like technology, taxation, media & telecom.
The company idealizes integrity, dedication, professionalism, simplicity, and dedication. The firm has developed gradually and stretched its branches from Kolkata to New Delhi to Bangalore to Mumbai. Its the largest firm with over 700 fee earners and 152 partners and directors.
Award & Honour :
The firm has gained a few awards and recognition in the last few years for its revolutionary work, such as
RSG India winner in 2019 for enabling Flipkart-Walmart deal.
Chambers & Partners – Asia Pacific 2021
Asialaw Profiles 2021
Legal 500 Asia Pacific 2021
Commercial Arbitration Experts
ALB India Law awards 2020
Best Overall Law firms 2020
IFLR top tier team 2020
Managing IP Asia awards 2020
Fox Mandal was founded in 1896 by J.K Fox and G.C Mandal. It's the oldest law firm in India. It was established as the legal advisor for the East India Company and the successive Governments of the presidency of Bombay. Today FM law firm is a full-service firm with the motive of providing the best legal service to the clients.
Its field of practice includes the appropriate mixture of the necessary legal expertise, commercial acumen, and industry specialization. The first FM law firm was in London, UK. Later, FM law firm circulated its branches in India and Bangladesh including the cities such as Bangalore, Bhubaneswar, Chandigarh, Chennai, Dhaka, Kolkata, Kochi, Hyderabad, Mumbai, Noida, New Delhi, and Pune with representatives offices at Trivandrum, Mangalore, Coimbatore and other capital cities in India.
This law firm consists of well-experienced advocates, solicitors, and commercial acumen. Over 400 lawyers with 50 partners and 250 para-legal staff made Fox Mandal organization India's one of the oldest and best law firms.
Award & Honour :
In between this long journey, FM holds the position in top-ranked law firms. It has been awarded by various international journals too. The list is as follows :
The Best National Law firm, 2008 award by the International Legal Alliance Summit and Awards
Employer of Choice, 2008 by Asian Legal Business
Client Choice Award, 2007 by International Law office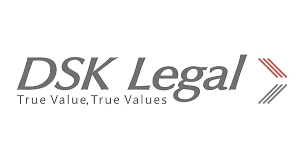 Its a newly established full-service law firm with highly qualified lawyers and employees. Their specialization is mixed with the depth of experience and a definite commercial focus. One of the best law firms DSK Legal came into existence in April 2001 by Anand Desai. It has grown rapidly and become one of the top law firms in India.
The practice of this law firm focuses on Media & Broadcasting, Infrastructure & projects, Insolvency & Bankruptcy, Litigation, Real Estate & Construction. The firm is well-known for its top-class services among the clients. Recently DSK Legal has around 160 top-rated lawyers and 21 partners. The branches are in Mumbai, Bangalore, Delhi, and Pune, covering almost the entire country.
Award & Honour :
DSK Legal is among India's top law firms. In these years it has achieved a lot of awards. Some of those are mentioned below
Leading Firm by the Legal 500 Asia Pacific 2021
Top Ranked law firm by Chambers and Partners in their 2021 Asia-Pacific rankings.
Best Indian Law Firm in 2018 by The International Legal Alliance Awards

Shardul Amarchand Mangaldas & Co. came into existence on May 11, 2015, by Amarchand and Mangaldas and Suresh S. Shroff. SAM & Co. is a full-service law firm and is best known for competition practice. The main aim of this firm is to make transactions across various segments of industry and business.
It has been involved in a lot of complex transactions and dispute resolution cases. The main field of practice involves mergers & acquisitions, joint ventures, banking & finance, insolvency & bankruptcy, private equity & funds, insurance, real estate, dispute resolution: litigation & arbitration, competition law, projects & projects finance, compliance & investigation, white-collar crimes, capital markets, intellectual property, environmental law, private client practice, etc.
With 118 partners and 900+ employees, SAM & Co. is one of the best law firms in India. The firm has a total of 7 offices in New Delhi, Mumbai, Gurugram, Bangalore, Chennai, Kolkata, and Ahmedabad.
Award & Honour :
Even in this short time period, the firm is growing so rapidly that it got rewarded with many honourable awards. The list contains:
India National Firm of the Year in both 2017 & 2020, by Chambers & Partners Asia Pacific
Most Innovative National Law Firm of 2019 by IFLR(International Financial Law Review)
Country Law Firm of the Year of India, by Who's Who Legal
Law Firm of the Year for two years back to back 2019 & 2020 by India Business Law Journal
The Legal 500 in 2020 by IFLR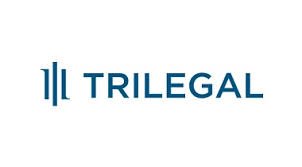 Trilegal is a full-service law firm, proving its best service to clients since 2000. It's one of the leading law firms in India with its offices in five developing cities of India which are Mumbai, New Delhi, Hyderabad, Bangalore, and Gurgaon.
Its the best law firm for proving services on complex and high-value transactions in India. The area of expertise includes Competition Law, Mergers & Acquisitions, Capital Markets, energy & Infrastructure, Banking & Finance, Venture Capital, Media & Technology, Dispute Resolution, Labour 7 Employment etc. The law firm offers top class lawyer career opportunities in many available practice areas.
Awards & Honour :
Trilegal India is so popular because of its top-ranked lawyers and needless to say it got a few awards as mentioned below :
Top Ranked Firms in Asia Pacific 2018 by Chambers & Partners
Top Tier Financial and Corporate Law Firm 2018 by IFLR1000
Top Tier Law Firm Asia Pacific 2018 by The Legal 500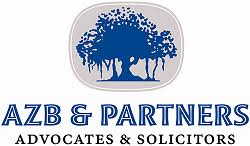 AZB & Partners was founded by Zia Mody in 2004 and currently, its existence is worldwide. This corporate law firm has offices in major cities like Mumbai, Delhi, Bangalore & Pune.
The firm contains more than 90 partners and over 400 lawyers to provide best-in-class legal solutions to help clients to get objectives. The greatest strength of this legal firm lies in the depth understanding of legal and commercial environments.
The area of practice is Aviation, Banking & Finance, Capital Markets, E-Commerce & Retail, Health care & Life Sciences, Insurance, Intellectual Property, etc.
Awards & Honour :
The employees of AZB & Partners are passionate about the law and constantly sharing ideas with the clients. For their greatest job, it achieved so many greatest honor like
Band 1 Firm in 2021 by Chambers Global
Brand 1 Firm in 2021 by Chambers Asia-Pacific
India National Law Firm of the Year in 2021 by Chambers Asia-Pacific
The law firm was established by Rajiv K. Luthra in 1991. It's one of the top law firms in India for its successful ideas and consults for clients.
The main field of Luthra & Luthra deals with are Corporate and M/A, Private Equity, Banking & Finance, Commercial, Fund Formation, Capital Market, Insurance, Competition & Antitrust, Tax Dispute Resolution, etc.
This law firm has branches in five cities like Delhi, Mumbai, Kolkata, Hyderabad, and Mumbai. With over 400 employees and 60 partners, Luthra & Luthra is the best law firm across the globe.
Awards & Honour :
This firm has been rewarded with top awards back to back. This includes
Top Tier Firm by Chambers & Partners, IFLR, ALB, Legal 500
Banking & Finance Deal Firm of the Year by Asialaw
The Best Indian Law Firm by Corporate and M&A 2008
Desai & Dewanji :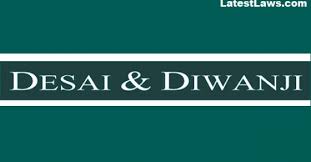 Desai & Dewanji came into existence in the year 1930 by Vishwang Desai and Mr. Apurba Dewanji. The firm is quite well known for its best salary structure for the employees.
Since the establishment, the firm is receiving success from satisfying clients. With offices in Mumbai, Gurgaon and New Delhi Desai & Diwanji are also among the largest law firms in India.
The areas of practice of this firm are based on Aviation, Banking & Finance, Capital Markets, Competition, Dispute Resolution, Infrastructure & Project Finance, Private Equity, Technology, Media, Telecom, etc.
The firm currently has 24 partners with a total of 187 lawyers to make it one of the best law firms.
Awards & Honour :
The firm has also received so many awards like
First-rate Reputation for aviation matter by Legal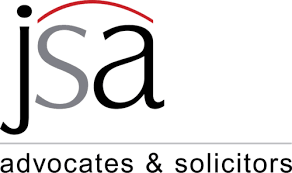 J Sagar Associates first set up in 1991 in Mumbai. Its a leading national law firm in India with the ability to provide legal representation, advice, and services to leading international and domestic businesses. The modern approach to legal rights is reflected through their work.
It's the best organization for handling complex issues for clients based on understanding business. The headquarter of J Sagar Associates is in Mumbai and the other branches are situated in Ahmedabad, Gurugram, Bangalore, Chennai, Hyderabad, and New Delhi.
This law firm is a partnership of around 99 members with almost 300 employees. The key practice areas are Banking, Construction & Engineering, Defence & Internal Security, Knowledge-based Industries, Hospitality, Fintech, Municipal Services, Rural Developmental Infrastructure & Smart Cities, etc.
Awards & Honour :
JSA clearly a dynamic firm with a modern outlook that has challenged India's old guard firms and renovates the modern culture in the field of legal rights. It gained few awards such as
Best Overall Law Firm in 2020 by India Business Law Journal
Best Law Firm Awards 2021 by Leaders League
Asia Pacific Ranking 2021 by IFLR 1000
Firm Ranking 2021 by Asialaw

Talwar Thakore & Associates was founded in 2007 with the headquarter in Mumbai. TT & A is enthusiastic about providing legal advice in both domestic and international fields. The brand is continuously recommended for its depth experience, formidable understanding of the field, and resolving most complex transactions.
The firm expertise in Financial regulation, Corporate/M&A, Competition Law, Banking & Finance, Capital Markets, etc.
The firm acts as one of the counsels for several corporations with 9 partners and almost 55 employees. Another branch of this organization is in New Delhi.
TT & A is clearly one of the star performers in recent years. It will grow more in the upcoming years.
Conclusion :
This is a list of top 10 law firms in India in 2021. Apart from this, there are a lot of law firms in India like Cyril Amarchand Mangaldas & Co., S&R Associates, etc. It is a pleasurable job for the lawyers to modify their skills in the field of legal rights.
For the growth of communication marketing, the law firms are playing important role in every step from starting up a company to any issues regarding business. Legal rights are very important in today's society for awareness among the people. New law firms are coming every day and maybe those law firms will be the best law firms in India.