Our earth has been constantly trying to cope up with the way in which human beings use natural resources, clear forests, cut trees and contaminate the air, land and water. The industrial revolution, population bursts and pollution create permanent damage to the earth and the result is global warming, greenhouse effect and non-curable respiratory diseases. According to the United Nations annual report 2018 on the environment,  global deforestation continues at an alarming rate of 7 million hectares of forest being destroyed every year, an area roughly equal to the size of Portugal.
Manish and Shekhar, two undergraduate engineering students from Rajasthan saw that all big giants were working on different bio-tech products. They also had a chance to visit UC Berkely as well as Stanford University where they met biotech agriculture and forestry students and learnt about ongoing researches in the field of biology agriculture and forestry. They saw the advanced measures being taken to preserve the environment for the future generation.
When they came back to India they realised India lacked those preservations & plantation techniques and very minimal research was being done in those fields. In the span of time, a report was published by a big international firm that 7 out of the world's 10 most polluted cities are in India. This was like an alarm to all researchers and organizations working across India for environment preservations and changes. Hence, the seed of our journey germinated from this threat to the environment. Who knew that this report will also affect students who dream to have a startup at a good stage to step aside and leave their dreams for the sake of environment and nature.
Manish and Shekhar left their startups and established an NGO named Vriksha Foundation with lots of difficulties without having any prior knowledge of how it would work and what it would do. 
They just had a vision of a green planet having at least one tree per person by 2030. With time their team started to expand with environmental enthusiasts coming on board and now counts up to 180+ volunteers along with 12 core members.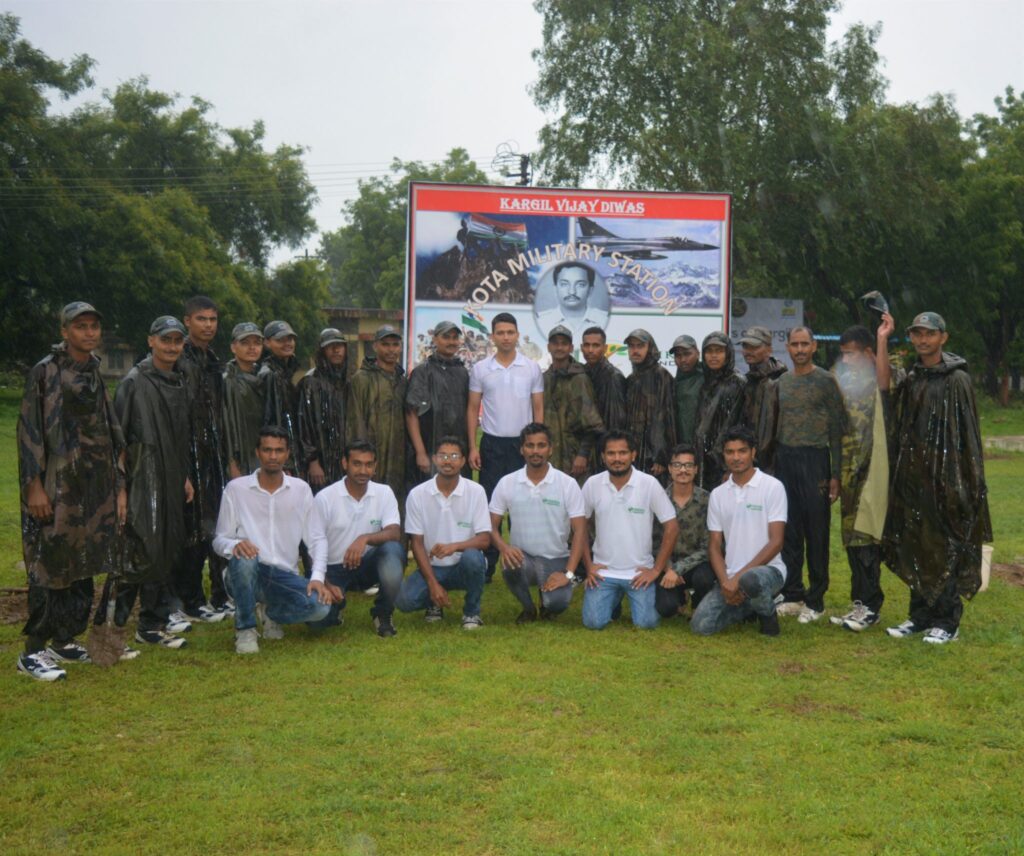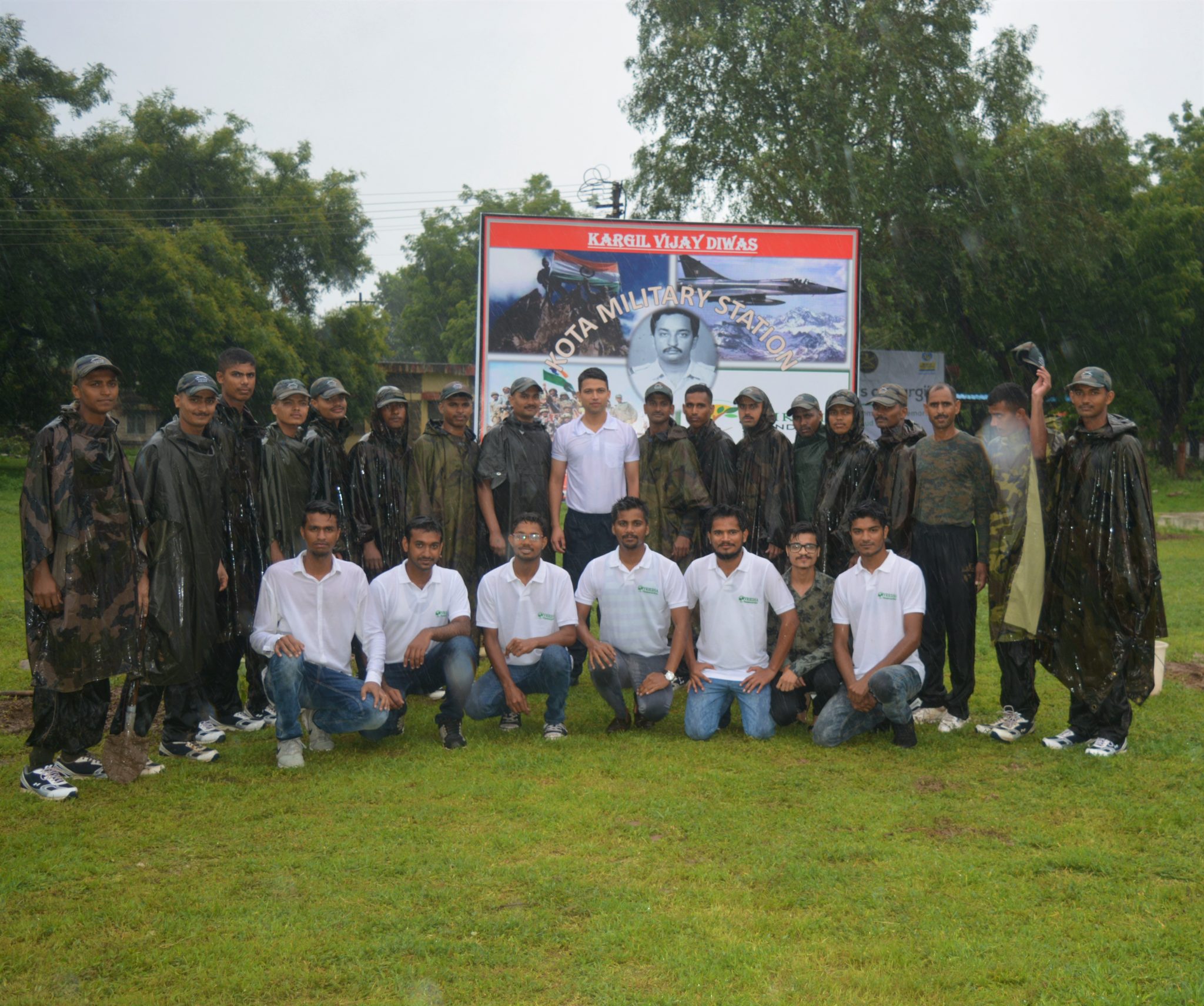 As every building needs a strong foundation, Vriksha foundation had its pillars through Pawan Tiwari, Nitin Gupta and Sidharth Vijay who joined their hands and formed a strong base.
Moving towards this mission they were supported by an environmentalist who was part of the team which fought for the Mukundra Hills Forest, Mr Tarumeet Singh Bedi.
They did a lot of research and learn about new technologies that could be employed in the field of foresty and plantation like drone plantation, seed bombing, desert plantation etc.
Recently they completed many plantation drives in schools, hospitals, orphanages agencies. They planted 527 saplings in the memory of all 527 martyrs of Kargil War on 26 July 2019 in the military camp at Kota. They have also started an initiative named GO GREEN and did plantation across all the petrol pump offices in Kota.
Recently they proposed a plan to make our future generation feel responsible for saving our environment. They have designed a programme which would bring all the school students up to class 5 together to plant trees and students senior to them would take care of those planted saplings.
Vriksha Foundation has also proposed a Greenathon Project with an objective to support youth-led new emerging solutions to global sustainable development challenges. Young people are the engines of innovation who are ready to contribute to solutions for a healthy environment, safe climate and thriving clean economy. The goal of Greenathon is to unlock the natural innovative tendencies of youth to foster a generation of climate and development leaders that are collaborative implementers of green solutions.
Greenathon is an event open to all citizens. People may submit their idea for a solution that positively impacts the future of sustainable energy, water and sanitation and green city development.