My Name is Peeyush Dungarwal and I am Co-Founder of "Inroots Music". I was a part-time musician since 2008. A mechanical engineer by profession and a musician by heart, I left my job in 2016 to pursue my musical dreams. "I worked for seven years after having completed engineering. Although my day job paid me well, I realized that I was not happy. I left it to become a musician and haven't looked back since. I performed at various cafes, wedding events initially as a musician. "I spent a year performing in cafes. Then I came up with the idea of starting a company of my own. His main focus is on providing a platform for folk musicians to express their creativity. He looks for budding artists from rural parts of the country and helps them hone their musical skills.
"My purpose is to rediscover folk music and introduce it in such a way that the youth of the country are able to relate to it," says Peeyush.   
Soon they will collaborate with the Gujarat government for a show that would bring folk musicians from the country and various international artists together on a stage for a musical show.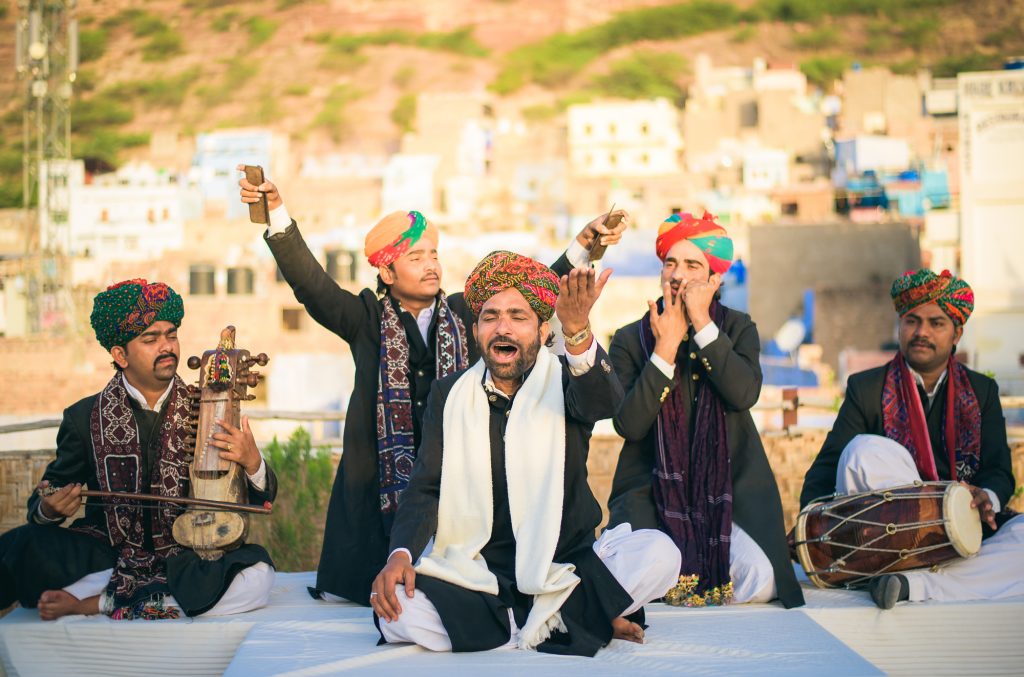 Image Credit/Source: Inroots Music
When and how did you start?
We started
InRoots Music
1.5  years back. After deciding to go for a musician as a full-time carrier I went to Jodhpur for a friends wedding. I requested Nawab Khan Ji (Co-Founder) of
Inroots Music
who is also a renowned Santoor Player and belongs to the family of Padmabhushan Ustaad Sultaan Khan ji to meet for a coffee. He was very busy that day, however, agreed to meet for 15 mins. this meeting was later extended to 2.5 hours until I realized that I had to attend my friend's wedding. I decided to stay one more day and skipped my bus back to Ahmedabad. next day morning I went to his home where he explained his desire to do something for folk musicians. I liked the idea and made up my mind to work along with him in the direction of promoting and exploring folk music of India. I skipped my bus this day again as we had a lot to talk. next day morning I met young folk musicians to whom Nawab Ji was supporting through his music school. I was enthralled with this close encounter with these talented musicians who were yet to get a
platform. 
That night I expressed my desired to join the vision and starting a company to work for folk musicians. Nawab Ji Got to agree and since then we are working on this direction through Inroots Music.
Brief about the organization and founding members
Founding Members
1) Nawab Khan
2) Peeyush Dungarwal
 

About funding, plans for growth
So far we are not funded by anyone but yes we are looking for someone to fund this to make it big.
Future plans and funding
 Preparing for an international
folk music
festival and a Folk music India Tour.

Your website / apps / and contact details
                                    Facebook Page Link: https://www.facebook.com/inrootsmusic/
---