This post was most recently updated on December 31st, 2020
Shubhashish IT is Strengthening the Roots of IT Industry with Its Unique IT Solutions
When and how did you start?How did you come up with the idea?
Shubhashish IT is one of the leading IT firms that provide best quality web, app, digital marketing, and salesforce development solutions. The Website Development Company was established in 2013 by the founder Mohit Jajoo. His intention behind the creation of Shubhashish IT was to provide the best IT solutions to everyone at affordable prices. He wanted to make IT solutions reachable for every business from startups to big brands, unlike other IT companies that are charging unnecessary money for their development solutions.
After planning the whole concept, he discussed the idea of Shubhashish IT with his father J.K Jajoo, who himself is a proficient businessman and runs several different successful businesses.
His father got impressed with his high thoughts of concerning about everyone and great idea of creating Shubhashish IT. He guided Mohit with a few things and then keeping those guidelines in mind Mohit established Shubhashish IT.
Finally, Shubhashish IT came into reality and started working on the assigned projects. However, the initial days were not going as expected, he continues guiding and motivating his team to provide their best.
After too much of hard work and great team efforts, Shubhashish IT has grabbed its own place in the market and successfully completed 4 years. Today, Shubhashish IT has become very popular among the users due to its unique solutions and reasonable prices.
Some Brief details about the organization
Shubhashish IT has been on its commitments since the beginning and providing the best IT solutions at a very convenient price. Now, as Mohit has established a successful IT firm, he has started making other sector's services reachable for everyone.
Image Credit/ Source: Shubhashish IT
He has recently started an online jewellery portal "Aretha" in collaboration with his family friend Abhishek (who is already running a jewellery firm) to make jewelry reach for every woman. On the auspicious occasion of 15th August 2017, Aretha was launched wherein, Mohit stated a heart touching statement.
In that statement, he said that "ornaments are every woman's right which can't be separated from them and our jewellery collection will for sure suit every woman's taste as well as budget". Like this, he has started several other businesses to make online services comfortable and approachable for everyone.
Challenges and Opportunities/ Marketing Strategies
In Spite of the cheapest prices and best solutions, Shubhashish has to face so many challenges like any other startup on the initial days because there are numerous competitors available in the market and to compete with such huge competition was quite tough. But, it was not impossible.
Mohit knew that the company might face this phase so, he was already prepared for that with his team of creative marketing associates. They knew that good marketing strategies like social network marketing can turn the things around hence, they didn't lose any opportunity to do effective online as well as offline marketing of their services.
How does the Development Teamwork?
With our skilled developers, we ensure to provide unique, engaging, and powerful web/app solutions. Our team is skilled with all the versions of technical devices hence, they offer the best solutions and ensure the maximum contentment for the customers.
Our sales & marketing team is fully dedicated towards their job responsibilities and believe in providing long-term support. Hence, to build the long-term connections with the customers, they make sure that the information they provide to the customers is 100% genuine.
They never make any false commitment to the customers and this loyalty builds trust for our services among the customers. You will get many Website Development Services but, the dedication and quality you get here, you will not get anywhere.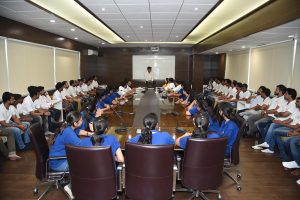 Image Credit/ Source: Shubhashish IT
Future plans
After a great success of Shubhashish IT, the Shubhashish Group is expanding its services by including several other services or industries such as Jewellery, real estate, ready-made web/app solutions etc.
These services are available worldwide at an extremely affordable price. So, now whether you have to buy a house or plan a trip or buy jewelry, Shubhashish brings everything at once for you.
CEO Advice for the startups
Mohit says "there is nothing impossible in this world if you have faith in you. You might fail today even after putting all your efforts but, you never know when those efforts will start working for you. Business is all about loss and profit but, the key factor of a successful business is never giving up & keep moving".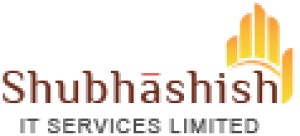 Url: http://www.shubhashishit.com
Facebook Page Link: https://www.facebook.com/shubhashishitserviceslimited/posts/2432211893671111