Revive Auto, a Brand of REVFIX TECH PRIVATE LIMITED has a unique concept to offer in a city with more than 50 Lakhs car running the streets. A network of workshops for dent repair, paint repair and car customisation simplifying the body repair process and making it extremely quick and convenient. During our conversation with the founder, an IIT and IIM alumni Atishay Jain talks about his idea behind the company – the journey, work, future plans, and much more.
Please tell us about Revive Auto. What is the brand all about?
Atishay Jain: Revive Auto is a specialised network of on-demand car body makeover facilities. Our mission is to make sure the love towards your car remains forever. We help you maintain your car spot-free, and keep your ride shining like new. We understand that not everybody is comfortable driving a scratched car. However, for multiple reasons ranging from inertia to dependence on a car for daily commutes to prices, we compromise on the upkeep of our 2nd most prized asset and decide to give the repairs a miss.
Revive Auto specialises in making your car dent and scratches free, in the minimum time and with maximum comfort. Currently, we operate in 6 cities with a focus on car aesthetics services, ranging from dent & paint repair jobs, full-body paint, interior and exterior customisation, deep cleaning and ceramic coating , says Mr Atishay Jain , Founder and Ceo : Revive Auto .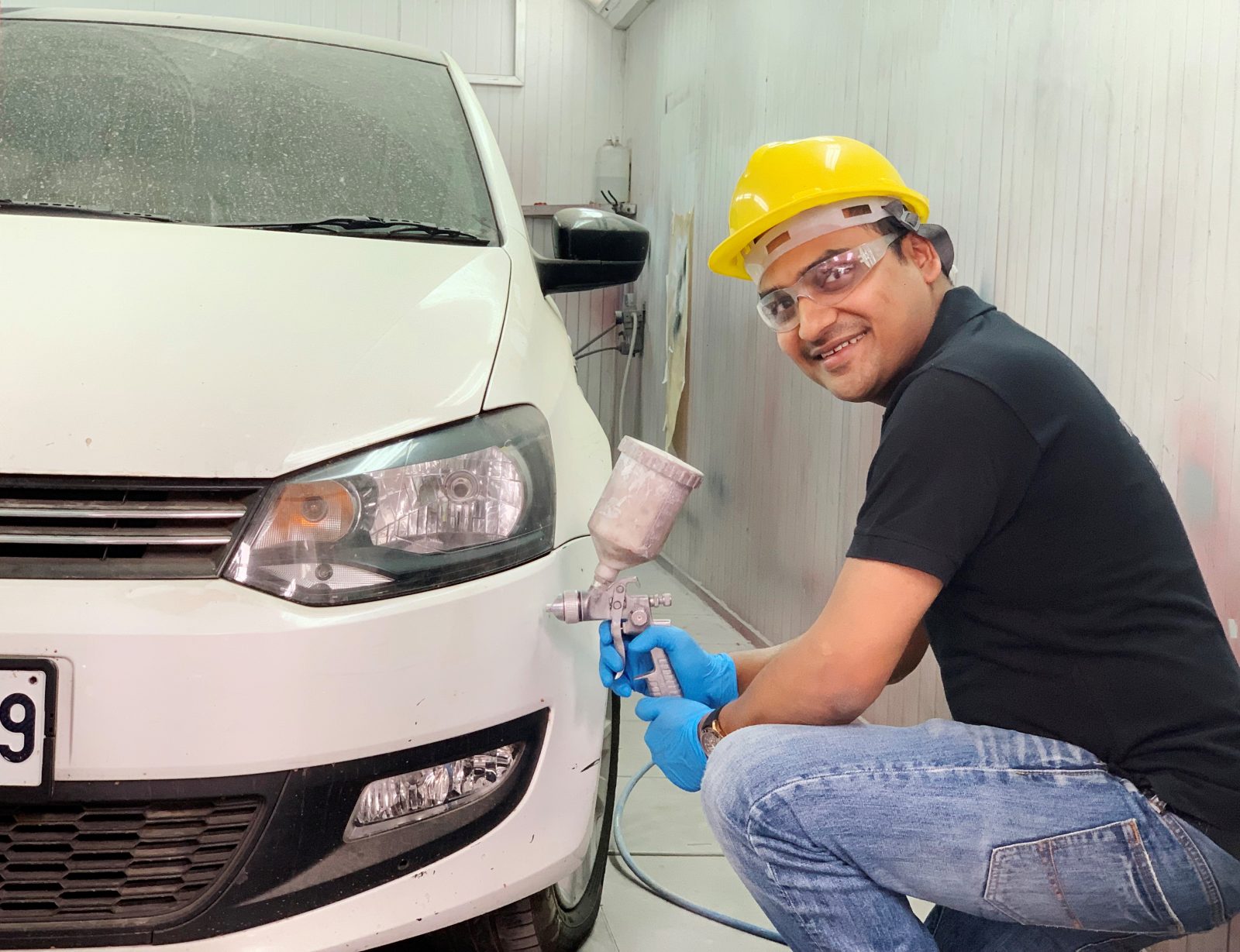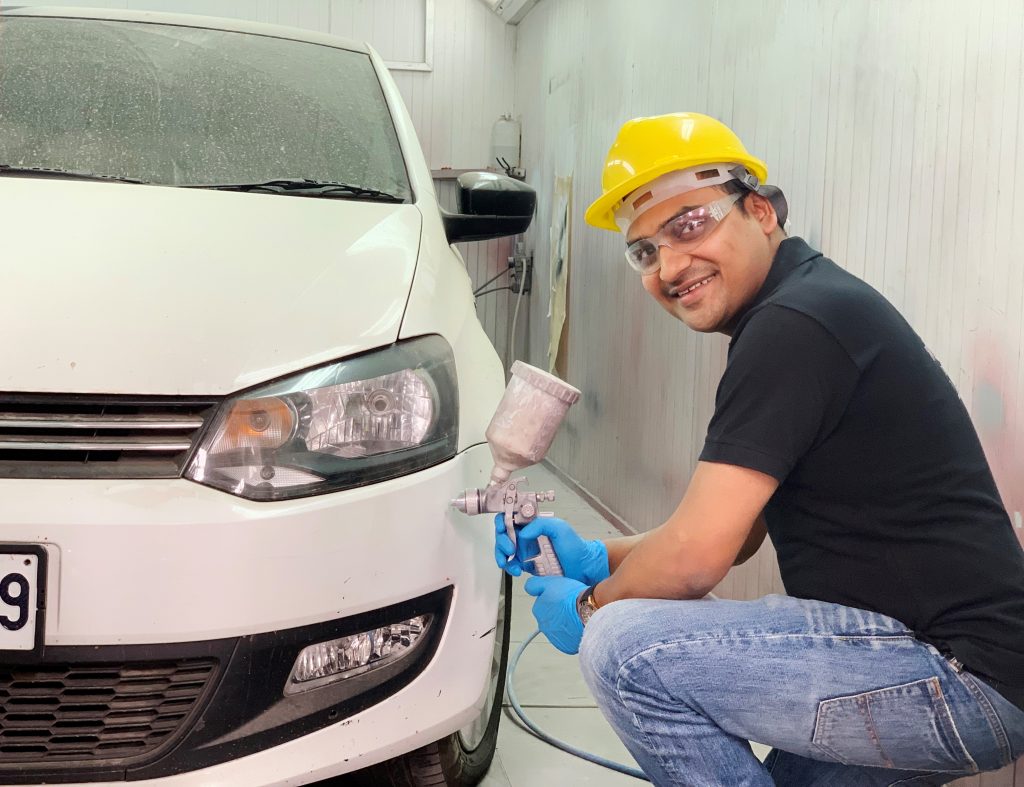 What is your inspiration behind starting a brand like this when there are so many local service providers who offer this at a very cheaper price point?
Atishay Jain: Seeing my new car get its first scratch was too painful for me, but what was overbearing was the added agony of getting it beautified again at a service centre. The time and money spent to get the repair work done at a workshop, and the continuous anxiety of what all my car would be going through at the workshop under constant hammering plus the insincere advisors who never cared to update about the status – all this led me to the belief that there is a lot more to be done in this field.
I come from an automobile retail background having run car dealerships for Japanese, European and Korean manufacturers, and I have to admit that we as an industry, certainly, have a huge scope of improvement in after-sales operations of car repairs – in terms of process adherence, customer experience and adoption of technology, specifically in body repair vertical. 
What then started as a small multi-brand car repair workshop, has now turned into a network of specialist car body repair facilities optimized in terms of infrastructure and geography, which uses advanced tech tools to repair and deliver your car in the minimum possible time, with real-time tracking and updates to the customer, using the best of repair processes and paint material to ensure the highest quality, and all this at a very transparent and affordable cost.
There is no need for physical inspection to get estimates for repairs, which can be very easily seen on our website or mobile app. We also make sure the repair activity doesn't affect your daily routine and offer alternate cars for your use till the time the repairs are completed and offer alternate cars for your use till the time the repairs are completed.
Being need-based, customer retention and getting referral leads can be really challenging. What strategy do you follow to overcome this?
Atishay Jain: A simple drive on any Delhi road would tell you that every 9 out of 10 cars are suffering from scratch and dent marks borne out of high traffic density, poor adherence to traffic rules, lack of enough road space and at times road rage. While you may be right that car body repairs per se are an infrequent activity, we are targeting those customers who want to get a quick repair done on 1-3 body panels with minor dents only, which our experts are able to rectify and deliver within 24 hours.
As you would also start to appreciate, the potential customer base is huge and our core task currently is to give as many customers a taste, and later addiction to our services. In our short tenure, we are witnessing close to 20% of our customers choosing to get their 2nd and 3rd car also repaired through our network.
According to you What is the biggest risk to the company?
Atishay Jain: As I mentioned earlier, cars are in general the 2nd most expensive purchase for any owner after real estate, and our biggest challenge currently is to get enough confidence of customers to hand us over the keys, despite the fact that they have never seen us before, never heard of us, have not verified our physical presence and do not know about our repair quality. We are still witnessing a staggering 60% of our customers choosing doorstep pickup through our ambassadors, further reinforcing our conviction that convenience is their biggest pain point and priority in this modern world.
We have grown at a fast pace since launching our services in February and frankly, the only risk that we foresee is our country suddenly turning into a developed country, where better traffic sense and skilled road management drastically improves the physical condition of a car. On a side note, our business is EV-proof too.
Being an early-stage startup, what's the current runway?
Atishay Jain: In our 6 months of operation, we have built the capacity of around 250 working bays for car repairs in and around Delhi-NCR and completed the dent-paint job on a little over 4500 panels. Customer response is huge, with roughly 200 inquiries daily spread over our different services. We are seeing a lot of queries from auto enthusiasts for full-body car paint & interior customizations, pushing our average ticket size to 12,000/- per vehicle.
Tell us more about your expansion plans and what are future funding plans?
Atishay Jain: We are currently exploring a few projects to make the repair process even more convenient. We want to use image recognition techniques to enable our customer to check his repair costs merely by uploading a few photos of his car on our mobile app.
We are also in the process of introducing doorstep body repairs, a first in the industry. We plan to expand our operations in 3 additional Tier-2 cities outside of Delhi-NCR by the end of this year. To help us work more on these, we are looking to raise USD 1 million to fund our expansionary vision.