(Yogender: Extreme Right) Conducted Sales Excellence Training for Accenture Team  
Xlarise: Incubating growth stories for Organizations and Start-ups
Brief intro – Xlarise – Welcome to the world of Excellence
"Xlarise

is a business consulting firm. We partner with our clients and with our expertise in Consulting, Technology and People capabilities help Organizations of all size and shapes solve complex business problems and create opportunities for growth. One of our core mission is to help entrepreneurs and start-ups incubate business ideas, expand their business and create growth stories", Says The Founder Mr. Yogender Singh. 
Our Expertise:
Business Market Strategy | People & Organization capabilities | Process Consulting | Digital technology | Start-up Incubation | Excellence Academy
Xlarise

Business Consulting and Digital Services (xlarise.com) make premium consulting and digital solution accessible to organizations across industries
Xlarise

start-up Incubator (xlarise.com) helps entrepreneurs and start-ups incubate business ideas, expand their business and create growth stories
Xlroute (xlroute.com) – our learning initiative, equips entrepreneurs and professionals with the business and personal skills required to run their profession/start-ups successfully
Challenges we solve / Opportunities we create
Many organizations and start-ups in India are deprived of capabilities, and deep expertise to solve a business problem and create avenues for growth. Unlike big organizations, they can neither afford to recruit talent to build in-house capabilities nor they can afford to hire expensive consulting services. Xlarise has been successfully bridging this gap and making premium consulting and digital tech services accessible to such organizations and Start-ups to create growth stories
Further, in our start-up incubator initiative we incubate and invest in ideas we believe in, and help entrepreneurs work on their dreams and transform their ideas into a sustainable business with our deep expertise in setting up a business from scratch
We believe it is the age of collaboration and by this companies can complement strengths and create greater value for all. We are not just service provider, we partner with our clients and walk along to make their business grow.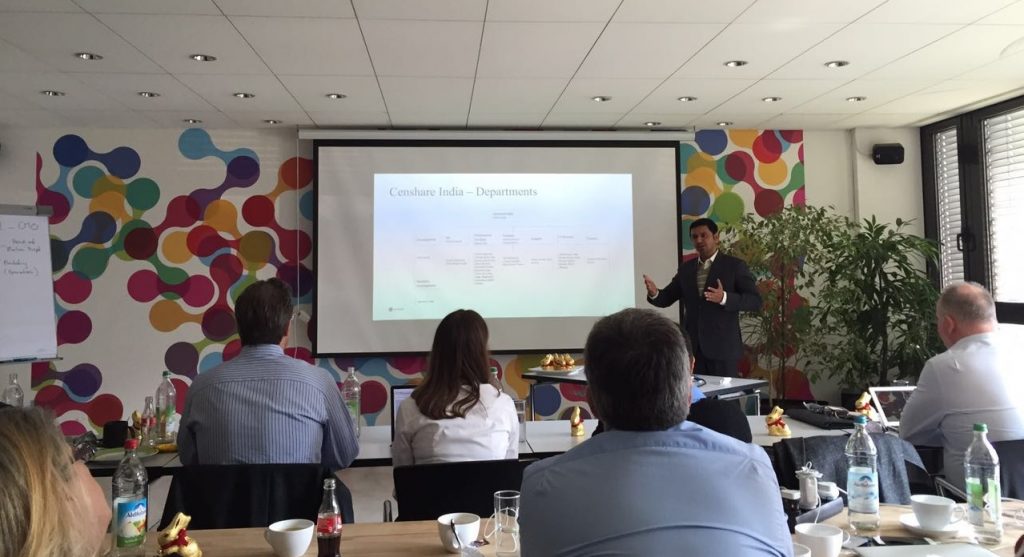 Image Credit/Source: Xlarise
Founding Pillar of Xlarise
Yogender Singh is the founding Director of Xlarise, he is an IIM Calcutta alumnus, and prior to Xlarise he has spent more than 12 years working for organizations like TCS, Bank of America, across regions in India, UK, US, Middle-East heading sales and marketing function, leading some of the largest technology programs, and helping fortune clients with Consulting and digital services.
What keeps our team excited?
Do what you love and you'll love what you do! We are passionate about solving problems and growing businesses. The common mission of creating value for our clients, and growing together, keeps us together. Helping organizations and start-ups excel, motivates and energize us
Know more about our Start-up incubator and Excellence learning initiative
We are deeply engaged in the start-up ecosystem working closely with the ecosystem partners. We hand-hold entrepreneurs from ideation stage to market launch thus we prepare entrepreneurs to rise in excellence. We invest in start-ups we incubate and present them before investor board to help them continue to create value and scale further. At present, 5 start-ups are under different stages of incubation and One is in the process of raising the first round of investment
Many entrepreneurs come to us to seek advice on what they are currently working on, we mentor them and help them validate their idea and business plans. After we found that a lot of entrepreneurs are lacking in skills required to run and scale a start-up, we launched Xlroute – our learning initiative. Through Xlroute we equip existing and to-be entrepreneurs with the required business and personal skills.
Yogender (Second from left) with a start-up team incubated under Xlarise Start-up Incubator
Quote from the Founder / Founders advice to Entrepreneurs
Entrepreneurs must develop both committed to their start-up and resilience to come out shining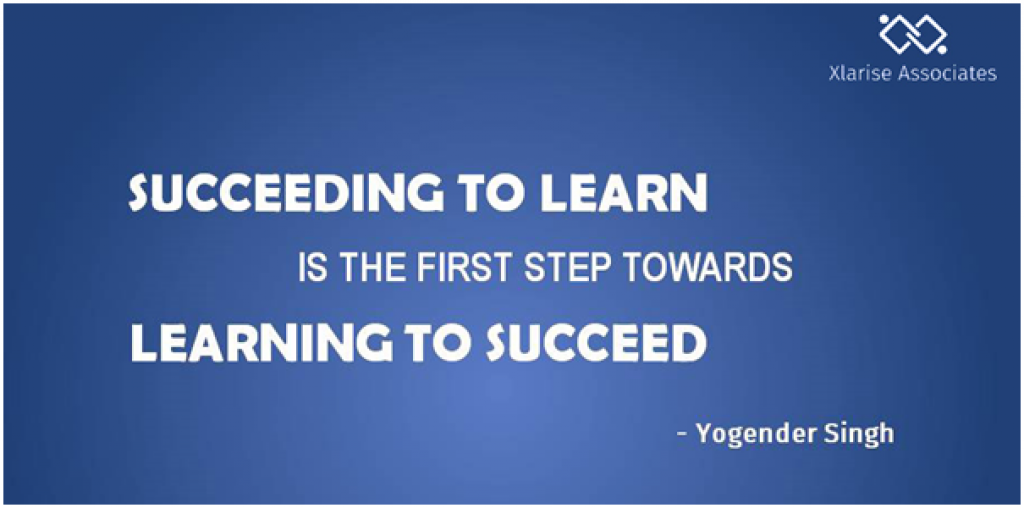 Image Credit/Source: Xlarise
Future Plans
"We are committed to our vision of helping organizations and start-ups grow. We look forward to power more entrepreneurs and help transform their ideas into successful start-up stories", Says The Founder
Mr.
Yogender Singh. 
Contact the US
Website – www.xlarise.com
Email: [email protected]