Think Classy! Wear Stylish !! – Manika's Journey from Words to Fashion
" Being a Ph.D. scholar with a masters in finance, while digging deeper into my other passion– teaching & writing, I take pride in the fact that I enjoy learning.
I had taught management for about 7 years then spent 3 years in postdoctoral research along with a publication of a number of research papers in national and international journals. Although I was earning a decent money,

but still

my heart was not into it " Says the Founder  Dr. Manika Singla
Changing Tracks
Perhaps, I was looking for freedom to work at my own pace, set my own goals, and not to be dictated by a boss. Since I always had an eye for fashion and loved experimenting with colors and fabrics, so I thought of starting on my own in the same. Although, It was a tough decision for me, but I did not worry about money and failure.
I knew that choosing the road less traveled could never be easy. However, I was confident enough that I was making the right decision to live life on my terms. So, It was in late 2013 after quitting my job, I did a lot of research on the same in order to carve out its business model and even pursued a few months diploma course in fashion designing to understand its basics.
While doing so, I took the risk of starting a studio at a location that I came to know later it wasn't feasible. Since the area where I took a place to work wasn't fully developed. This first failure still didn't stop me to follow my passion.
Then I started with blog writing in fashion and lifestyle. Good response from there motivates me to scale up. There came the idea of launching my e-magazine called Ethnos.
 " As a when I saw the revolution in the digital world, where lot many well-known e-commerce players were already there, I thought of why not to work on the online platform for not only promoting my designs under my brand but also giving the opportunity to other existing and budding brands as well.
But here the issue remains that I did not know the technical aspects for going about this, so I kept on trying to design my portal using trial and error methods on various free different platforms and also learned a lot of other aspects of the business from online tutorials.
I knew there were still certain things that were missing. And this time, I was a bit cautious as I didn't want to repeat the same mistake again.So, I got my site developed by a professional. But then there came another failure, The first two sites in initial two years failed due to professionals inexpertise, maintenance, and bugs entry. Hence I decided not to depend on others and so I kept my pace of learning again using the same simple down to earth approach " Says  The Founder Manika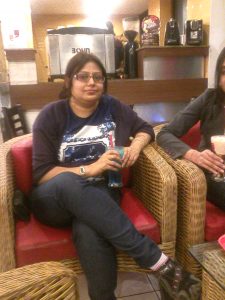 Image Credit / Source: Ethnic Oyster
Designing a Dream
Luckily I got one room at my place, where I could start my EO Studio. For the setup and operations, I took a loan from my father.Then I hired a tailor and started designing the garments under my own label as Ethnic Oyster.
Besides the family disapproval and people's comments, there were other challenges as infirm registration, trademark, payment gateway integration and all the nitty-gritty things required to start a studio.
However, my biggest satisfaction remains lovingly creating my designs. I am always looking to bring color, confidence, and happiness to a woman's closet. I believe in the notion that work is my meditation (Karma Yoga) and creating value for my customers is my Dharma. So, I relentlessly work towards finding my customers 'the perfect outfit'.
Meanwhile to understand the market and to create brand awareness as well, I showcased my designs in different exhibitions and focussed more on networking. Inevitably, Social media also played a big role in promoting my business.
Video Credit / Source: Ethnic Oyster
Present Scenario
The USP of our clothing line is that it is elegant, stylish and affordable. At present, the label's average order value is around Rs 1500 and the brand has grown 25 percent sequentially from the last two years, primarily through high repeat customers and their references. For me, acceptance of products and encouraging feedback from the customers are prime motivating factors.
Later I achieved the breakthrough in developing an e-commerce site on my own without depending on anyone. But to keep at a safer place, I kept it as a subsidiary named as ethnoyst.com and my primary site ethnicoyster.com to be developed from a professional which by chance I got a good one although with few delays.
Our specialization is not only in creating fashion awareness but also empowering budding sellers/brands to showcase their products besides providing the exclusive opportunity for the new writers to demonstrate their creative instincts.
What lies ahead – A fashionable future
For the moment, we are focusing on growing organically through advertisements, promotions for at least 6 months. By then, we should have a set structure in place. Side by side, we are also looking into the possibility of finding a skilled a co-partner who could invest and take an active part in its management.
My designs are listed online on Amazon, snapdeal, Flipkart, kraft, indiamart, voonik apart from my website. Its success is measured in the number of unique visitors (close to 4100 likes on Facebook, around 4500 hits on a blog in February 2018) and followers (600 in February 2018 alone on all media platforms)
Last Words
"As an entrepreneur

, taking the business seriously and giving the required push, networking, reading, understanding the market and jotting down plans are a must. Plan well and have schedules to make the most of available time " Says The Founder Manika Singla
In the end, I would like to say
"Learn the skills that will keep you ahead in coming years, even if that means less income in the short run. Also, focus on value creation and not valuation. If the former happens, the latter will follow suit"
Dr. Manika Singla (Founder & Director)  
Ethnic Oyster – A Treasure House of Ethnic Weaves & Silhouettes !!
Ethnoyst Magazine – Think Classy! Wear Stylish !!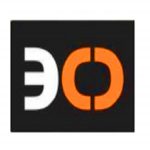 Websites:
www.ethnicoyster.com
www.ethnoyst.com
Blog: ethnoystblog.wordpress.com
Social Platforms: