First global marketplace for independent HR Talent
Funding to enhance its technology platform and accelerate growth
The largest community of HR consultants on a single platform
New Delhi, June 20, 2018: Noble House Consulting PTE (www.noblehouse.asia), the first-ever global marketplace for independent HR Talent has raised S$ 1M in Angel funding, from HR and Business leaders based in Singapore and India. Considering the recent growth of freelancers and independent consultants across the world, Noble House is now looking for a Pan-India and Asia expansion before they start exploring the other geographies across the globe. The funding will also help the company enhance its technology platform and accelerate hiring to create a wider outreach.
Noble House is the only global platform to specialize in the HR domain and work towards addressing the pain points to professionalize a fragmented and diverse freelance community of independent HR consultants. Its niche competency lies in connecting independent HR Consultants with organizations to work on complex 'people issues' including – Compensation & Benefits, Recruiting, Business Transformation HR Technology and Mentoring.
Sumer Datta, Co-Founder says, "Companies across the globe are seeking cost-effective high-quality talent, to add/augment the skills in their existing teams, and to help them solve critical business problems. It is our aim to meet the needs of these companies through our HR Talent Marketplace."
Exciting Journey
 Within 5 months of operations, the company already boasts of having 300+ highly skilled HR professionals across all skills and expertise on the platform. The company has already registered some of the most experienced HR professionals. Noble House has managed to create one of the largest community of HR consultants on a single platform. Noble House's proprietary matchmaking software has also helped these HR freelancers to secure assignments with prestigious local and multinational companies.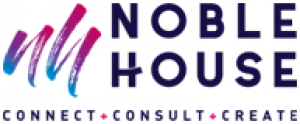 Noble House is building processes for quality reviews and assisted assignments to ensure that the quality of the project is of an acceptable level to the client. To accelerate its expansion efforts, Noble House is now seeking Franchise Partners, who would be the touch-points in various regions to help bridge the gap between freelance HR hiring and fulfill the needs for companies across industries and located anywhere in the world. Noble House has already placed several such consultants for both long and short-term assignments across the South East Asia region including India, and will soon be targeting opportunities in other parts of the world.
Sanjay Lakhotia, Co-founder says, "Our mission is – Good Work, Good Life – the idea is to help find a way to innovatively address the issue of work-life balance for everyone, be it a consultant, who can find exciting work and be flexible to pursue his / her dreams, or a corporate HR executive, who can fill those skills gaps in the team or find additional hands rather than stretch the existing team, allowing everyone to have a healthier work-life balance."
ABOUT NOBLE HOUSE
Noble House is the brainchild of Sumer Datta (former MD – Hewitt Associates, Asia Pacific) and Sanjay Lakhotia (former Head of Operations – Hewitt Associates, Asia Pacific). Established in Singapore, the company is working on creating a global technology platform for bringing the Independent Consultants and Corporates together. The company initially aim to focus on the HR domain and post establishing the process and model will explore expanding reach in other consulting areas across the globe. The goal is to make the gig way of life appealing and exciting for all the stakeholders.