India has witnessed its growth from being an underdeveloped country to a developing country. In today's times, it is no less in comparison with the rest of the world. It has maintained its cultural values along with paving its way towards the modern outset.
People in India have always adopted and appreciated the amendments and actions taken by the government for the betterment of society. So when there was a need to lessen the work pressure of the banking sectors and ensure safety during monetary transactions a revolutionary step came into existence. In 2015, the government announced the birth of Digital India and encouraged the Go Cashless campaigns.
This foresight is now holding great importance during the pandemic situation. Everyone can make payments conveniently following the social distancing norms through all the online payment methods. But have you ever wondered how the payment gets transferred so swiftly from one party to the other through just one click? Well, the answer is through Online Payment Gateways.
Payment Gateways are a link between the seller's website and the customer's payment mode. They also help in making the transaction smooth, safe, secure, and safeguard against fraud. Let's look at the Top 10 Online Payment Gateways in India in 2021 and get to know more about them:
List of Top 10 Online Payment Gateways in India in 2021
CC Avenue a subsidiary of Infibeam Avenues Limited is one of the most widely used online payment gateways in India and Abroad. It offers 200+ payment options including 6 credit cards (JCB, Visa, American Express, MasterCard, eZeClick, and Diners Club).
It also provides 97+ debit cards, 58+ net banking services, and 14 Bank EMI options. The multi-currency support feature allows users to make payments using 27 different currencies. The multilingual payment gateway comes in more than 18 languages including Indian & International.
CC Avenue payment gateway has also developed a fraud and risk identification system that provides a safe and secure payment experience. It does not accept any startup and withdrawal fees but charges 2% of transaction fees for domestic cards & 3% for international cards.
For shopping carts like Word Press, Opencart, NopCommerce, Virtue Mart, and Buildabazaar it has developed APIs. It also has an expert customer support and analytical team. Some of the brands using CC Avenue include Clear Trip, Myntra, Lakme, Airtel, Baggit, MakemyTrip, Starbucks, Vistara, and Air Asia.
RazorPay Company founded by Harshil Mathur is ruling the online payment gateway since 2014. It is the only fintech company that accepts, processes, and distributes payments.
This payment gateway offers 100+ payment options including Smart Collect, UPI, NEFT/RTGS, BharatQR, and Pay Later. It charges a 2% transaction fee on Indian debit/credit cards & 3% on International Cards like Amex and Diners Cards.
Special features such as high technical integration and API automation make it easy to access. Every small, large, freelancer and startup company prefers RazorPay due to its simple and easy interface and accessibility. It has also launched RazorpayX that allows users to manage bank transfers, share invoices, and transact securely.
It doesn't take any transaction, setup, & annual maintenance fee and allows real-time currency conversion. RazorPay also provides wallets such as Jio Money, Mobikwik, Airtel Money, Free Charge, and Ola Money. The Bangalore-based payment company has received over $200 million in funding till now and associates with more than 800K customers. Some of its subscribers include Nykaa, Goibigo, Spice jet, Groffers, UrbanClap, BookMyShow, HotStar, Udacity, and UnAcademy.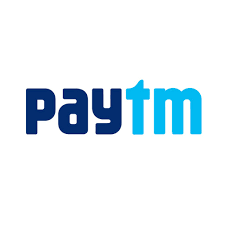 Pay through mobile also known as Paytm is an e-commerce and financial company operating from its headquarters at Noida, UP. Vijay Shekhar Sharma initially started an online payment gateway for fulfilling recharge and bill payment requirements. Now it has become one of the most successful payment gateways for small-scale businesses in India.
This payment gateway allows point sale transactions and supports all debit/credit linked with 50+ banks. It charges 0.4% transaction charge on international debit cards & 0.9% on credit cards. There are no transaction fees for startups and annual maintenance charges.
The special initiative of opening a "Paytm Cash Wallet" has assisted the company to gain more popularity among the customers. It makes it easier for the merchants to go cashless and pay directly from their bank accounts and store up to Rs. 10,000/- in the wallet. Users can also save their cards, generate invoices, pay recurring bills, and use the gateway in 72 different languages.
Some of the shopping kits include Gravity forms, Ubercart, WordPress, ZenCart, Magento, ViArt, Prestashop, and ASP.NET. Paytm has associations with some of the renowned companies like Uber, Zomato, Swiggy, Adani, Jio, and Indian Railways. It has also received the Outstanding Startup of the Year Award at Forbes Leadership Awards in 2016.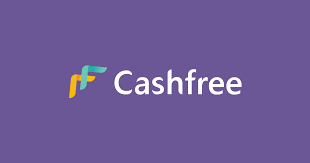 Cashfree is a successful online payment gateway in India founded by Reeju Dutta and Akash Sinha in 2015. It is also known as one of the cheapest payment gateways in the country as it offers the lowest transaction discount rate (TDR) i.e.1.75% per transaction. Even though it has started operating recently, it has been successful in collaborating with over 15000 companies.
It offers a variety of payment options including cards like Visa, MasterCard, Rupay, Maestro, and Amex. It also grants EMI options like ZestMoney and OlaMoney along with 75+ Net banking options and Mobile wallets like Airtel, Mobikwik, and Freecharge. The payment gateway also supports options like Pay Later, UPI, NEFT, IMPS, and PayPal payment options.
Some of the distinctive features of the online payment gateway include low transaction fees, fraud checking, instant refund, and high security. It doesn't charge anything for initial setup, annual maintenance, and annual business.
The Cashgram initiative of Cashfree payment gateway helps in generating a web link through which sellers can collect payments from the customers. Some of its esteemed customers include HDFC, Big Basket, Xiaomi, Zoomcar, Dunzo, MedLife, Zomato, Cred, and Delhivery.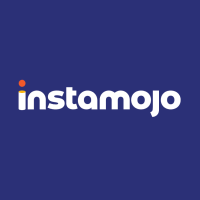 Instamojo is a web-based start-up company that came into existence in the year 2012. The main feature of this payment gateway is that the merchants do not require a website to receive payments from their clients.
They can do so just by creating an Instamojo username, email id along with a bank account, and a mobile number. It is widely used for buying tickets, music, products, and digital files.
This online payment gateway offers 100+ payment gateways including NEFT/RTGS, debit/credit cards, and a recurring bill facility. The only disadvantage of this company is that it does not support multi-currency payments and lacks customer care services.
Since its foundation, it has more than 1 million customers that include UrbanClap, Adani, Dunzo, Springboard, and Sriram Properties.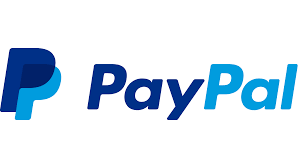 PayPal is an online payment gateway that has its reach in 200 countries of both India and Abroad. It also has the record of processing more than 4 billion payments in 2014. This payment gateway offers numerous services like fraud protection, recurring payments, multicurrency payments, website integration, and 24/7 customer support.
It also allows customers to make payments in 56 currencies, generate an electronic invoice, and save card details.
PayPal also offers services like One-touch, Buyer Seller Protection, and Refund & Return Shipping. As PayPal does not support Indian currency, Indian users can only receive payments through PayPal.
Currently, it has more than 325 million customers that include ALT Balaji, Gaana, Udemy, MakeMyTrip, Firstcry, Yatra, and PVR cinemas.
Atom Technology Limited is a payment company that is based in Mumbai. It is a subsidiary of the Financial Technologies Group operating under Jignesh Shah. NTT Data, a company based in Tokyo, is also in partnership with the Atom payment gateway.
It offers 256+ payment options that include debit/credit cards like Visa, MasterCard, American Express, and Discover & Diners. The online payment gateway also provides various EMI, IMPS, promotion & discount engines, and expresses payments.
It has a large chain of over 4500+ merchants and performs more than 15 million transactions with 50 bank integrations all over the country. Specialties such as Express Checkout Page, Merchant Console, and High-Security Encryption System make transactions safe and secured.
It also supports main e-commerce systems like Magento, Prestashop, and Woo Commerce. Some of the esteemed partners using Atom are TataSky, BrandFactory, BSNL, Spice Jet, Himalaya, Pantaloon, Shoppers Stop, BigBazaar, and Crossword.
PayU India is a Netherland-based fintech company founded in 2002 belonging to the Naspers Group. It operates in 17 countries of India & Abroad and serves more than 4000 merchants in India. The company offers more than 250 payment options including Net Banking, UPI, Debit/Credit Cards, and Wallets.
It imposes a 2% transactional charge on domestic payments and 3% on international payments exclusive of GST.
Some of its specialties include 100+ multilingual payments, currency processing, checkout page, high success rate, and faster payments. The users get to manage their dashboard and keep a track of all their transactions before opting for checkout.
They can easily access this payment gateway through their Android, iOS, or Windows app. Some of their valuable customers include Netflix, Dream11, Ola, RedBus, Snapdeal, and Jabong.
MobiKwik, formerly known as ZaakPay is a mobile wallet payment gateway founded in 2009. It is one of the fastest-growing online payment gateways that provide payment options for both individuals and business firms.
The gateway supports all kinds of payments including debit/credit cards, UPI, EMI options, and mobile wallets.
It also has a good conversion rate, website analytics, security through OTP, and card saving options. Some of its shortcomings include no invoice generation, multicurrency payment facility, and absence of recurring bill facility. Some of the valuable customers of MobiKwik include Zomato, Uber, BlueDart, and Business World.
Paykun is the latest online payment gateways formed in the year 2018. Even though it is the newest payment gateway, it has successfully made its place among the best online payment gateways in India. It offers more than 120+ payment options along with local & international debit/credit cards, UPI, net banking, and mobile wallets.
This company charges a 1.75% transaction charge on local payment options and 3% on international payment methods.
Some of its distinctive features include robust security, easy refund policy, invoice generation, multicurrency processing, and an easy integration system. Customers such as IELTS, Brahma Kumaris, and Gujju Kirana are currently using the PayKun payment gateway.
Payment Gateways play an important role in exchanging products and services through an online portal. It has also allowed many sellers and merchants to do business from home successfully. So the merchants should focus more on the credibility of the payment gateway instead of its cost. Important points such as safety, security, responsiveness, efficient integration process, customer support system, and settlement time help select the best online payment gateway.
According to recent statistics, approximately 86% of the customers are utilizing online payment options. Therefore every merchant must keep in mind to select a payment gateway that provides a quick and user-friendly payment experience.