The founder of Angel's Music Academy, Shaiphali Saxena is a young entrepreneur who from a very young age is active in the field of music training. Being actively involved in the field of teaching since high school, Shaiphali's journey from a guitar tutor to becoming an audio engineer and music arranger has been quite exciting and challenging at the same time.
Having completed her basic schooling, she joined Trinity College of London to follow her passion for music and learn western vocals, guitar, and piano. Being confident of her career choices, Shaiphali was always sure that music was her real calling and which is why she did not deter from her goal of pursuing music even after facing health issues like a migraine.
After completing her graduation in Music from London's Trinity College, Shaiphali could have easily opted for a career in Music or Film Industry. However, her ambitions were something different and she enrolled for the diploma in sound engineering from A.R Rahman's KM Music Conservatory to learn the science and skills of music production.
Post her diploma in sound engineering from prestigious AR Rehman Institute, Shaiphali went on to found Angels Music Academy through her hard work and sheer dedication. It was during the summer of 2016 that Shaiphali conceptualized the idea of opening the music institute along with her sister. Although the idea seemed quite desirable initially, funding the venture was something that made her quite uneasy.
Belonging to a middle-class family, founding the academy was not an easy task from any stretch of the imagination. But being a determined and strong-willed person that Shaiphali is, she endured testing times and toiled hard to collect funds for the venture.
It is during this time she along with his brother sold newspapers to collect almost 600 Rs to fund the venture. Since then there has been no looking back and now she earns approx 40 Lacs per annum, which itself is inspiring for millions of girls.
The brainchild of Shaiphali, Angel's Music Academy in a short period of time has witnessed tremendous growth and is now regarded as one of the most sought-after music schools in Jaipur.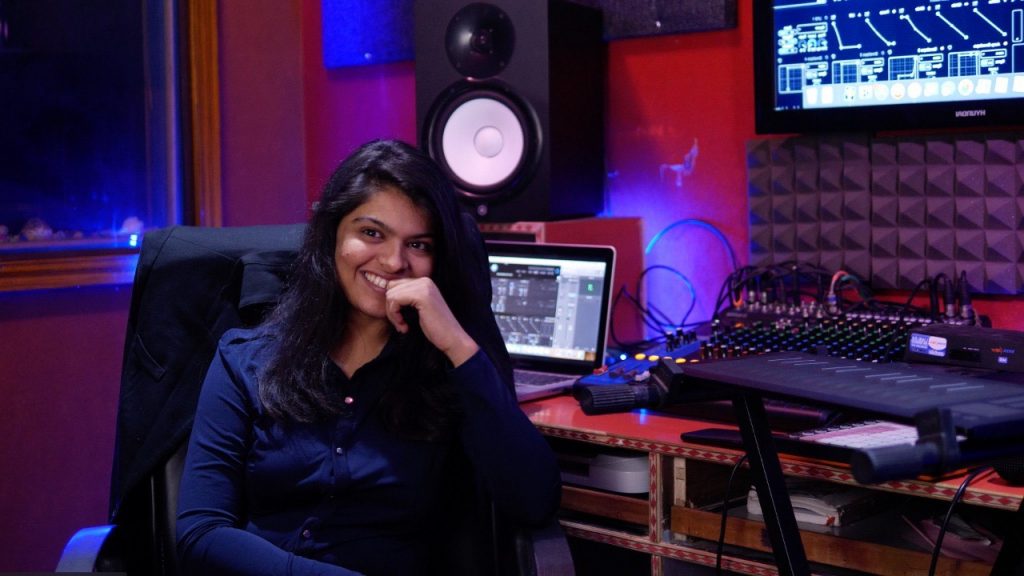 Image Credit/ Source: Shaiphali  Saxena ( Founder and Ceo: Angels Music Academy )
The hard work and dedication put by Shaiphali in nurturing the scope and popularity of institute have resulted in rich dividends and now the institute is spread across 3 store building which once was initially started in a single room.
On the professional front, Shaiphali has not shied away from exploring different avenues and along with managing her institute she worked as a sound engineer in many Tollywood projects as well she worked as an arranger for many albums, short movies.
Apart from sharing her technical expertise for films and music projects, Shaiphali also extends her services as a freelancer to projects that qualify her interest and creative aspirations.
Apart from holding several degrees and diplomas in music from reputed institutions, Shaiphali also happens to be India's first apple sound engineer female which in itself is quite an outstanding achievement.
Her strict adherence to high educational standards and discipline has helped her to gain recognition across the Jaipur. Being a highly trained music professional, Shaiphali remains grounded even after scaling unimaginable heights and it her passion for music which drives her passion for learning new things each passing day.
With so many achievements in her kitty at such a young age, success has not gone to Shaiphali's head and she remains grounded and true to her values till date. She remains quite optimistic about Angels Music Academy and is looking to extend and strengthen the popularity of the venture in the whole of Rajasthan and major parts of the country.
Shaiphali inspires to make Angel's Music Academy a top-notch music academy in the whole of India and she plans to provide the best and most amazing experience of learning music through her institute.
Being an avid and true follower of music, she understands the nitty-gritty of several of forms of music quite perfectly and thus remains active in day to day working of the institute.
Music can change a person's life, and in Shaiphali's case, it certainly has to a great degree. She understands this fact to the core and therefore remains determined to assist budding musicians to find their true calling and excel in the field of professional music.     Music is her passion and it is that passion which motivates her to excel every day and scale new heights in the field of music.