Image Credit/ Source: Tasko Team
When and how did you start?
TASKO was started as a B2C oriented hyperlocal services start-up in 2015. The idea behind starting TASKO was to make the task list of an individual zero, hence the name "TASKO" created and came to the picture. Currently, TASKO has pivoted its operations to the property renovations and hospitality support services segment and is growing at a breakneck pace.
How did you come up with the idea? Your inspiration moment.
" When the going gets tough, the tough get going. After the B2C set-up failed to gain momentum, the founders had the choice of either shutting the business down or fighting to survive. Thankfully, they chose the latter
. After
pivoting its business model, TASKO has turned its focus towards B2B clientele building a regular pipeline of renovation works. Currently, it is growing at a breakneck pace and has emerged as a major player in the property renovations and hospitality support services space", Says the Founding Team of Tasko. 
Brief about the organization and founding members
Before starting TASKO, Animesh had 6+ years of corporate experience working with Deloitte and Virtusa. Subhajit, the co-founder has 3+ years of experience working in an operational capacity at Grofers and Oyo Rooms. Since pivoting, the founders have made huge efforts towards building standard processes and SOPs giving the start-up a significant operational edge over the competition.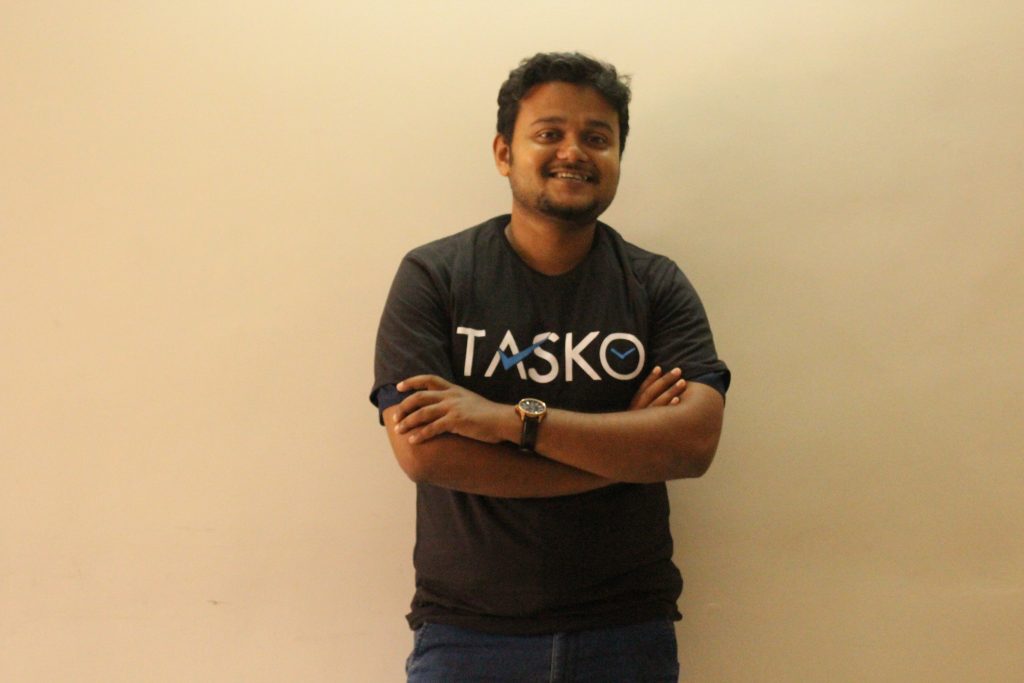 Image Credit/ Source: Animesh Sarkar CEO: Tasko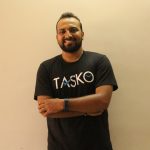 Image Credit/ Source:  Subhajit Das COO: Tasko
The detailed journey, like what all you want to share with readers.
TASKO started as a home services start-up with app and web presence. Bootstrapped and with limited resources, the company grew up-to nearly 500 orders per month but was struggling in terms of revenue generation, payment recovery, and multiple other facets.
The founders had a challenge on their hands and decided to fight against the odds, this time building a sustainable business model with the two assets available; well-trained vendor base and hardworking employees. Pivoting the business model towards B2B, from day one the focus was on delivering high-quality service at affordable prices.
The B2B clientele list started with tie-ups with major emerging restaurants and hospitality players and currently, it boasts of companies such as Oyo Rooms, Cars 24, Treebo Hotels and Lakamsani Group among its clientele. Currently, the company is operating in two verticals: 1) Property renovation 2) Hospitality Support Services.
The company undertakes the renovation of entire building completing both civil and handyman works. Having completed nearly 50 such projects, the company has recently started offering interior designing and store renovation services. This ensures a single window catering to all renovation related requirement closing the loop for the client. Till now, TASKO has already undertaken several turn-key interiors project and is in talks with companies seeking similar services across southern India. Under hospitality support services umbrella, TASKO takes care of outsources services such as laundry for three-to-five star hotels. Catering to clients such as Holiday Inn and ITC group, the company is bullish about growth in this segment.
The company is currently operationally profitable and has significant organic growth aspirations in the near future. With Hyderabad as the epicenter of activity, the company has also started operations in Warangal and Vijayawada last year. In FY 18-19, the company plans to scale operations to Vishakhapatnam, Bengaluru, and Goa.
About funding, plans on growth
The company has received angel funding of INR 5 million from Hyderabad based Angel Investors. It is currently in talks with several institutions to raise funds to fuel the expansion plan.
In terms of growth plans, TASKO is currently in process of ownership of both material and service quality by focusing on building efficient platforms for project management and SCM. The company is also actively tying-up with interior designers and architects across cities to grow its interior designing vertical.
Challenges and Opportunities/ Marketing Strategies
The biggest challenge in this vertical is professionalism. Individual vendors always fall short of the client expectations regarding the quality of material or the project timelines.
TASKO has overcome this challenge by putting together a professional team of vendors and well-trained project managers. This always ensures the right quality of material and on-time delivery.
While executing interior designing projects, the team continuously communicates with the client to ensure the exact execution of their dreams while also providing own inputs in terms of practical implementation. The real-time feedback and two-way communication mechanism has really made an impact and the same is reflected in the numerous positive customer feedbacks
Future plans and funding
Launching new services verticals and geographical expansion are the two primary focus areas for the current fiscal. The team is actively recruiting and exploring partnership opportunities to grow its footprints in cities such as Bengaluru, Vishakhapatnam, Mumbai, and Pune.
A quote from the founder on the journey, or dealing with the challenge, or any inspiring moment.
"Rolling stones gather no moss". So if you feel any element of your life is gathering moss, don't be afraid to shake things off.
EXCLUSIVE: Founder's advice to budding entrepreneurs
In our humble journey till now we have learnt to focus on two things: recruiting the right talent and avoiding knee-jerk reactions in decision making. This has held us in good stead till now.
Provide some statistics like revenue generation or client acquisitions etc.
In the one year since the company has started B2B focused renovation services, its GMV has grown by nearly 20X. In the last fiscal, the company has achieved a GMV of nearly INR 1.5cr and revenues between 25-30 lacs. With the current pursual of growth plans, the company is targeting to grow by 3-4X in the current fiscal. With funds, the founders are confident of scaling their business towards 10X growth.  Currently, the company executes 7-10 renovation orders every month and is targeting to complete nearly 350 orders in this fiscal.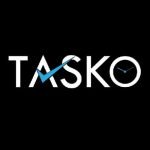 Your website / apps / and contact details