Introduction:
" According to an "economic times" report, On average, a travel consumer spends 49 minutes spread over 46 days going through as many as 17 different online touch points to plan and make a booking. Through their journey of planning, he tends to flip both back and forth across different destinations owing to the availability and prices of the places across different providers.
We, at Texatrove, strive to help our customers with just that- Provide a hassle-free atmosphere to plan their travel and save their time in doing so", Says, Aditya Joshi, The Founder of Texatrove.
Brief About the organization
TEXATRAOVE is a travel company with a difference. TEXA stands for Travel Events Xperiences & Activities and TROVE is a mammoth collection of it all. We firmly believe tours are much more than just sightseeing. It is an experience that will last with you for a lifetime. And for such an experience, the services provided have to be flawless with no room for mistakes. Our unmatched tour packages across the globe provide us with the opportunity to give the best value for money to our clients.
Apart from internationally recognized hotel chains, we have also partnered with various trusted destination management companies (DMC) in places like Europe, Bhutan, Bali, Russia, USA, Australia and New Zealand.
Texatrove also provides a luxurious style of living to our customers by giving them an option to choose from our wide range of vacation rentals on hire across different locations in Western India including Goa, Lonavala, Khandala, Mahabaleshwar, Karjat, Matheran Igatpuri- To name a few. We have also initiated strategic discussions with property owners and looking to expand our database of villas in parts of Northern India as well as international countries to increase our offerings.
How did it all start?
"I always wanted to work for myself, instead of putting in hours of work for others. But the idea of starting a travel company came up when I travelled to Ladakh with my friends. Adventure has always been my passion, and I wanted people to experience the same. Initially, I worked as a freelancer with several travel companies, which inspired me to start my own. Over 6 months were spent in the development phase which included setting up the website, registration, and building tie-ups. Funds saved from my previous jobs and a small loan from my parents, helped me start up. There is a lot of competition in the travel business as there are a lot of options available, you must create a niche market for yourself." Says Aditya Joshi, The Founder of Texatrove.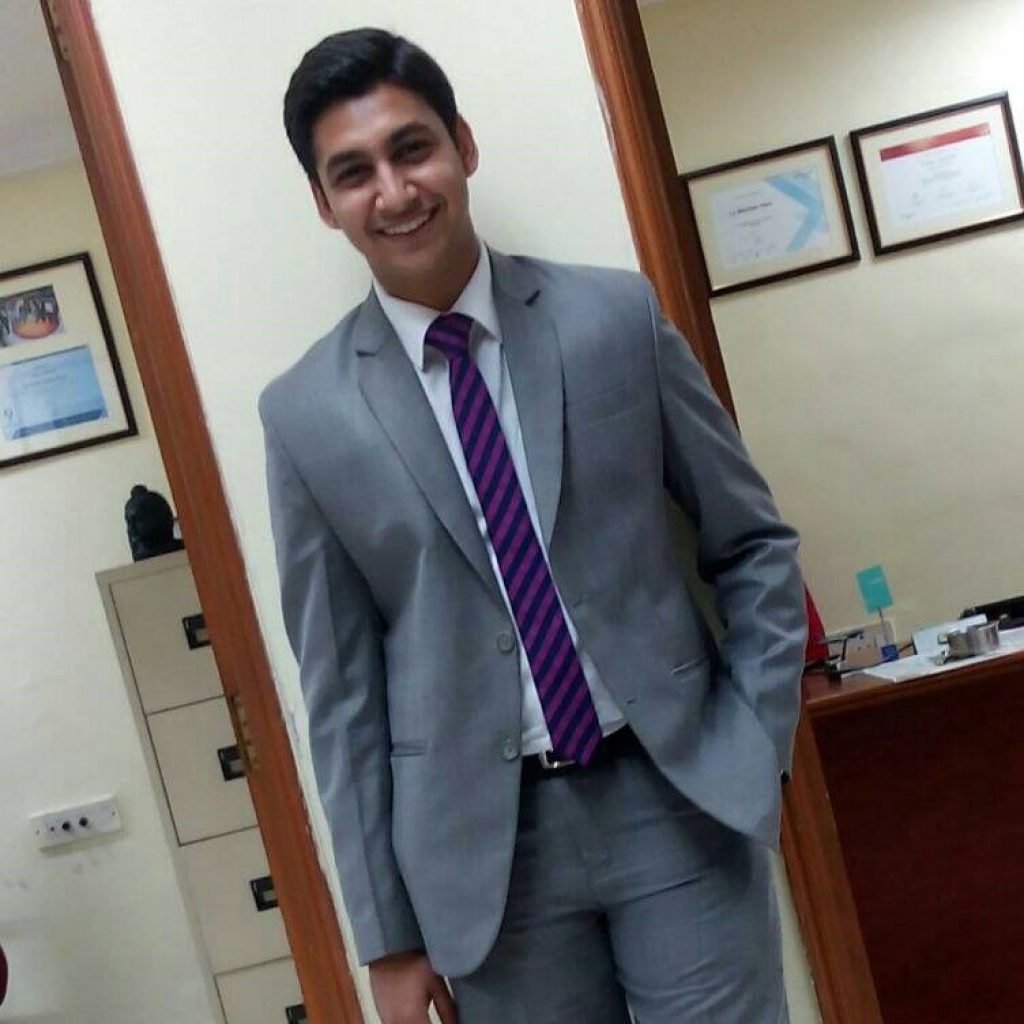 Image Credit/ Source: Aditya Joshi (Founder and Ceo: Texatrove )
Aditya Joshi is an Alumni of Institute of Hotel Management (IHM) Aurangabad, with a Post-Graduation in Hotel Management and four years of Sales & Marketing, an experience of working for various hotels (Taj group, Erstwhile Starwood hotels, Le Meridien, St. Regis).
About funding, plans for growth:
We are happy at the rate at which we are growing. We have had 1062 satisfied customers and 193 tours planned since the company was launched in early 2017. We do have plans for developing the company further by making essential investments in manpower and technology which will help us deliver our services in a much better way. As of now, we have not taken funding as an option since we are satisfied with the way the company is performing and have plans to grow it organically.
Challenges and Opportunities, Marketing strategies
With the advent of the internet and more importantly social media, More and more travel companies have started to emerge day by day. Someone with no prior knowledge about management of tours is in the market trying to gain the attention of the public. With so many options to choose from, potential customers are surely not short of options when it comes to researching and planning their trips. Sometimes they even end up choosing the wrong agency, the outburst of which can also be seen on social media pages of various big guns in the industry.
While social media is seen as a threat by most of the companies due to such instances, we see this as an opportunity. We believe word of mouth is the best form of marketing for a company to grow bigger, and social media is the best platform for the same. Getting feedback is an integral part of our venture and we constantly strive to work on them to provide our clients with one of a kind experiences.
The travel industry, as compared to other industries have the most loyal customers, since a trip is something, memories of which will stay with you for a lifetime and you don't want anything that'd spoil it. Customer retention is what we have noticed in the recent past which we believe is the most important thing for a company in this sector.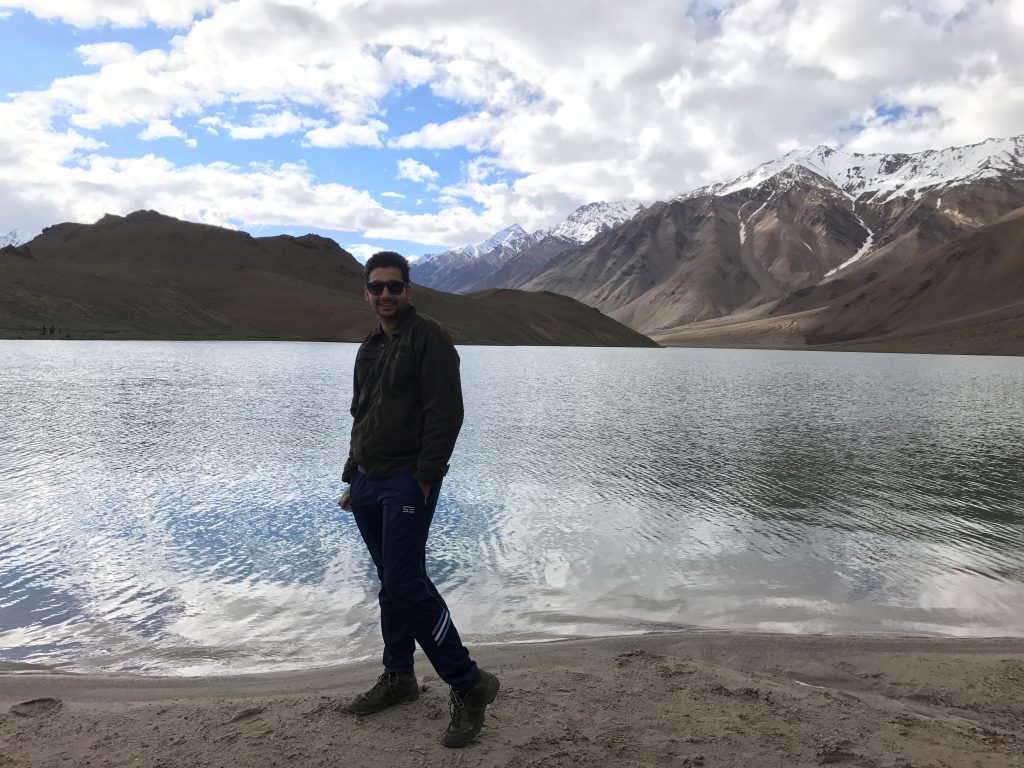 Image Credit/ Source: Aditya Joshi (Founder and Ceo: Texatrove )
Founders advice to budding entrepreneurs:
My message to Entrepreneurs is, only if you have the

passion

and the patience, you will be able to sustain"
Giving up shouldn't even be in the picture. There will be times when you will be knocked down, but you got to get back up and push yourself harder again focusing only on achieving your

dream.

Change with the world and technology. Keep yourself updated with all that's going on in the world and new additions to the market. The

business

environment changes every day new challenges and opportunities.
Website and Contact Details:
The website of Texatrove is simple and user-friendly. One can find over 200 travel destinations including the itineraries and other information needed of the same. The website is also home to a number of travel blogs written by the members of our team that one can refer to some tips and valuable information to make the most of their trip.
Visit: www.texatrove.com
Facebook: www.facebook.com/texatrove
Instagram: instagram.com/texatrove