When and how did you start?
" We were friends since college day one; Abhishek Shukla, Nitin pant & Parth Dhulekar. We were just finished our bachelor's and involved in our respective jobs. Since college times we three had different aspirations and getting a hot-shot job was never one of them, we knew since those days that we will get into the world of entrepreneurship. We never even took college placements much seriously. One thing common between us was the enthusiasm for fitness. On one Sunday, while chatting over a cup of tea we were discussing fitness and went fold after fold discussing the fitness industry of India compared to the global fitness industry. India is at least 5-10 years behind than the USA, assuming as current leader. We went on discussing the problems, loophole, advantages and opportunities in Indian fitness Industry. We concluded the day and it was our 'EUREKA MOMENT', now we knew what has to be done and we rolled up our sleeves to work on our idea since that day", Says 

Abhishek Shukla, Co-Founder of Gymkhaana.
  

How did you come up with the idea? Your inspiration moment
Our inspiration became the current state of an unorganized sector of the Indian Fitness Industry, that was an opportunity. When we reached the ground zero we found that most of the fitness centres were shutting down at a disastrous speed because they had no business, still, the worst part was people wanted to have a fitness solution but they didn't know about it. Huge gap! So, every opportunity became an inspiration. We went on to discuss the problems faced on ground level, from customers and business owners as well. It made our step towards our business idea more concrete. Every unhappy customer we met became our inspiration.
Now each member of the company is working on one motto, providing most wanted fitness solutions for individuals and businesses under one roof.
 

Brief about the organization and founding members.
We got registered as Gymkhana Fitness Solutions in November 2017.
Founders; Abhishek Shukla, Parth Dhulekar & Nitin Pant.
We faced the most usual problems during starting up, cash/capital crunch was one the major one but we also knew it would be a team game. Our childhood friends who also had the same common interest, fitness, became our nearest solutions.
They were Varun Setia, Harshit Sisodia, Vivek Gupta, Nikhil Goel, Rishabh Shukla and Aman Shukla.
It was never possible without the guidance and mentorship. Mr Sanjay Shukla mentored us with great tips during starting up and really crucial contacts from of his network. Mr Piyush Shukla mentored us the big time over the technological aspects of our platform. Under their guidance our struggles always had a solution.
Image Credit/ Source: gymkhaana
The detailed journey, like what all you want to share with readers.
When we had the idea, we didn't have anything favourable for us, no lucrative degree of MBA or IIT/IIM or handsome salary, no funding or any sort of relief. Still, there was that one itch, that how should we not solve that problem when it is in front of us and troubling the masses. We chose to pursue it, come what may. We sat and planned how to take things further. We prepared the plan summarizing the problems, our solutions and what all it will take to at least reach MVP. We took help from family and the one of the first positive moment came when they understood our desire and passion. We got a go ahead and we landed on the second page. We started meeting people, our friends, friends of friends and many other people. We took help of Varun to build the online platform and he's a man of hard work, he took all the challenges and helped us reach our MVP. We started showing it to people starting with our friends and family and got a yes node on it. Then we made Harshit Sisodia, Nikhil Goel and Vivek Gupta join hands with us. We started reaching out to the fitness centres in Noida city first in our circle, they liked it and opted for it. Took us 2 months and we had 100+ Fitness Centers on our platform with their details collected organically by meeting them. Rishabh Shukla And Aman Shukla came in to put in the most needed contents in our website devoting time after their college time. This is how we conquered Noida and reaching to the other locations nearby. The challenge with us was also that we had 6 products to handle at the same time. 1. Diet Guru, 2. Fitness Explorer, 3. Calorie Calculator, 4. Fitness Hacks & 5. Healthy Cookbook. Pulling extra hours has become normal for us.
Image Credit/ Source: gymkhaana
About funding, plans for growth
Initial Capital was provided by our families to reach MVP and start the business. We have not raised any series of funding till now but we are planning to raise our seed capital soon. Currently, working on making our business sheets and model more concrete so we have all answers during fund-raising.
Challenges and Opportunities/ Marketing Strategies
The biggest challenge and opportunity for us are the same, hitting the unorganized sector of Indian fitness industry and making it organized for the customers, fitness enthusiasts and at the same time making business easy for fitness establishment owners.
Currently, our marketing strategy revolves around investing time and funds on creating user-friendly products so that it becomes word of mouth and secondly we are relying on our fitness partners.
Future plans and funding
Our plans for future consists primarily to expand to a new location nearby like Delhi, Gurgaon, Greater Noida and getting the active users to avail our services.
Regarding funding, as soon as we get confidence in our platform, processes, team and current business needs that it requires funding then only we will look forward to approaching investors.
A quote from the founder on the journey, or dealing with the challenge, or any inspiring moment.
"Everyone face adversities, everyone has a choice to quit or deal with it, maybe that's why few succeed because the latter option is less chosen."
EXCLUSIVE: Founder's advice to budding entrepreneurs
 

"If you think your idea is different, you may be wrong. Many out there, might be sitting there like you with a similar idea. Execution of an idea is the key to success in the startup world. It will never matter if others are also carrying the same idea, if you can execute it better, you will eventually win!
Provide some statistics like revenues or clients acquisitions
Till the writing of this answer, we are having 100+ fitness centres as our clients.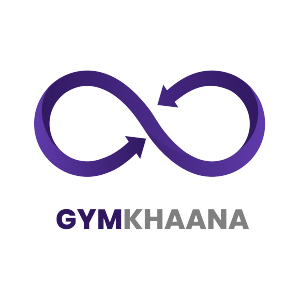 Your website / apps / and contact details
We are providing multiple fitness solutions right now from our website: www.gymkhaana.in
Looking at the vast acceptance of the app, ours is under-construction and we look forward to launching it soon.
You can find us on-
WEB; https://www.gymkhaana.in/
Facebook; https://www.facebook.com/gymkhaana.in/