When and how did you start?
Fuzia was founded in 2012 by Riya Sinha as "Fuzia Writing Club" as a space where women could connect and appreciate each other's creative works. Riya was 11 when she commenced this journey. We try to bring culture and ideas together by creating a talent pool of women who are very creative. It is an open platform and no woman is turned away. The idea was to provide a safe space in order to encourage women to be confident about their creative works and give support whenever and wherever needed.
How did you come up with the idea? Your inspirational moment
​Even though it seems like Fuzia was in the making long before it manifested into a platform, Fuzia was established in 2012 by Riya Sinha and the story behind is beautiful. It was a time when Riya's first book ​Runaway Twins, which was​ about two twins who run away from their evil babysitter, was already published. While she was giving away copies of her book at a local book store, a young girl walked up to her and expressed how seeing Riya write a book at such age inspired her. It was at that moment when Riya realised what power an individual holds and how our actions deeply influence people around, to the point where it may also change their life for better. No matter what age, we all have the capability of bringing change.
A voracious reader, prolific writer with a passion to take her work out to the world and reach as many people as possible, Riya soon started "Fuzia Writing Club", an online platform for school girls where they could share their writings and other creative works. Originally what started as a writing club for women where their works would be read and encouraged, is now a global initiative – 'Fuzia', connecting women across the world via social media with more than 50,000 creative posts, 30,000 members and 4 million+ followers! Thanks to the power of technology and social media, our generation is making a difference and gradually people are seeing it.
Brief about organization and founding members
Our world is a domain of social conformity where we are constantly and repeated being told to subscribe to exterior ideals of femininity and womanhood thus also suppressing one's identity and hence creative side. Fuzia aims to help precisely this; to provide a safe space, where one can grow, nourish fellow women. Since there are already very little spaces for women as it is. The virtual space is also very hostile; Fuzia thus provides a safe space to explore one's creative talent and build connections across the globe.
  Fuzia is a unique platform run by women. It focuses on all-rounded empowerment for women. Further, it forges solidarity between women from different backgrounds and geographical locations by creating a talent pool and helping them develop their skills with the help of each other. Each woman on Fuzia inspires millions. Fuzia brings together myriad people thus also making it a one of a kind space on social media and an innovative way for women empowerment. The platform holds weekly/monthly contests and encourages growth plus also providing psychological help with the help of its counsellors.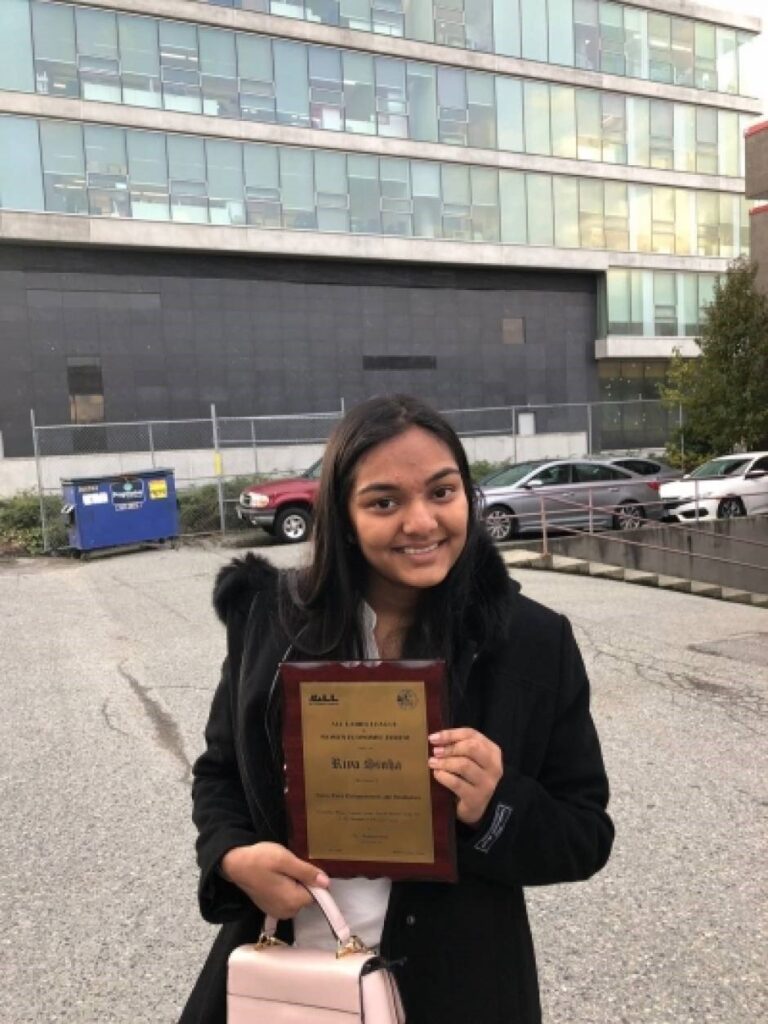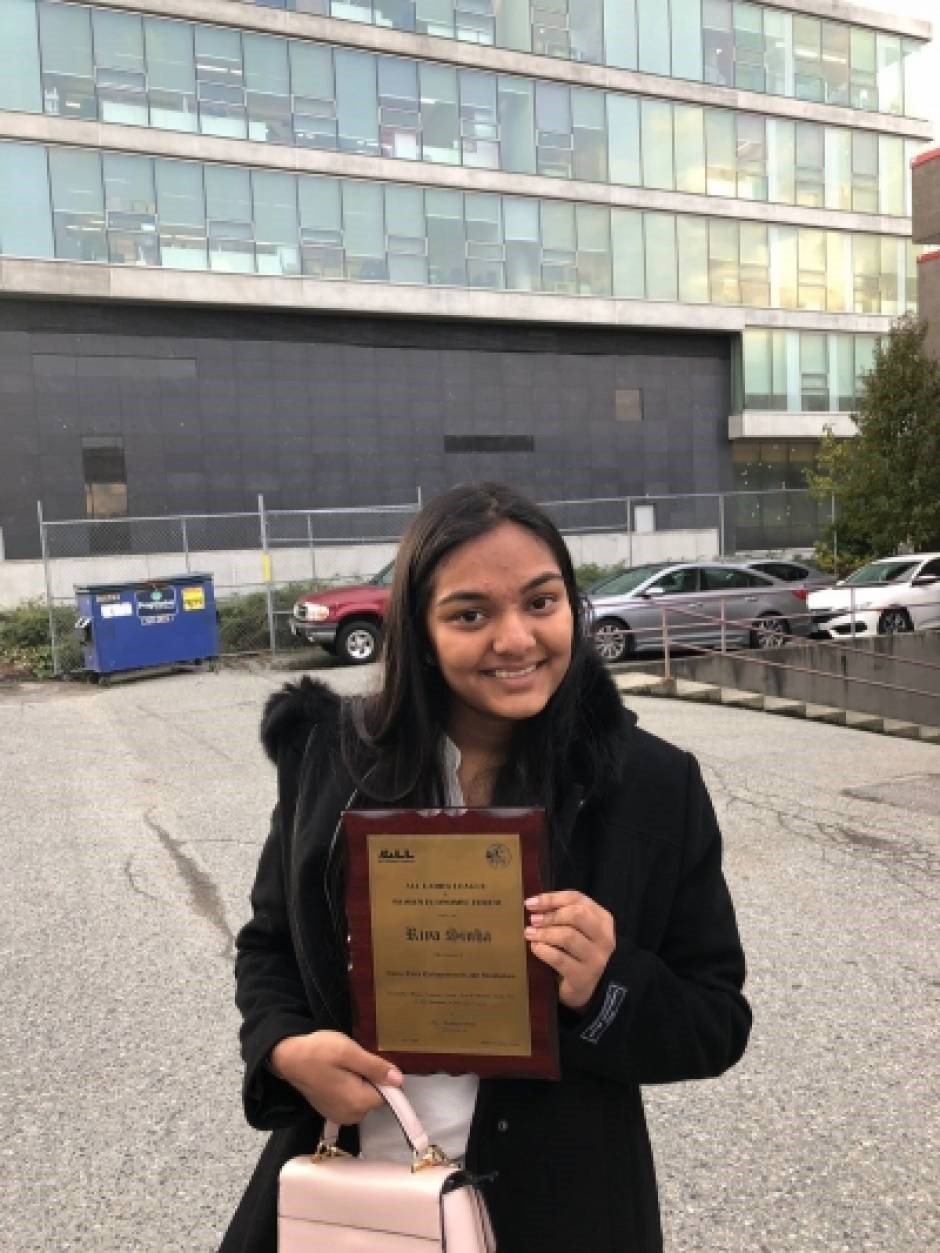 Fuzia has grown into a space for women across the globe. It is a place to make friends, share your work, get appreciated, amplify your voice and be heard. Fuzia is a place where you don't just showcase your work but also get appreciated for it. With an amazing following Fuzia visualizes the creative side of women, gives them exposure and also financial benefits. It also promotes its weekly best 5 posts thus bringing a person's talent out to millions. Fuzia is also leading the way for financial independence where one can earn money through Fuzia coins which are awarded upon completion of simple tasks on the website.

Fuzia core team includes co-founder & director Shraddha Varma, who manages the global team exceptionally well with her talent and grit. Founding members include Riya Kumar, Ria Singhal and Sakshi Shrivastava who have helped building Fuzia up from scratch working day and night.
The team was recently conferred with the award for 'Young Leaders Creating a Better World For All' at the World Economic Forum, New Delhi 2018.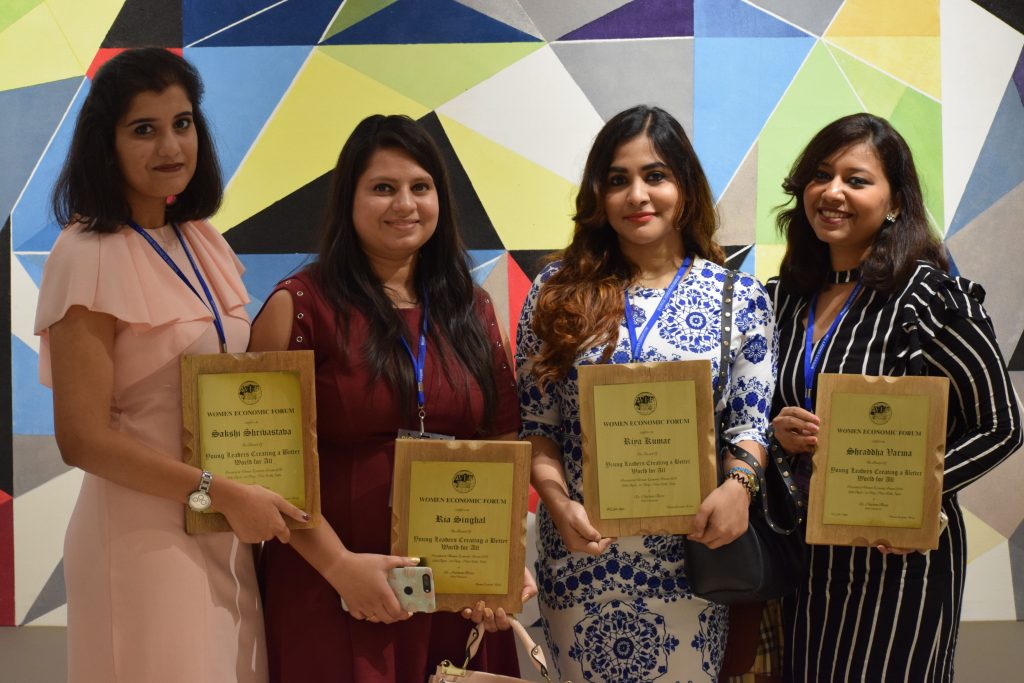 The detailed journey, like what all you want to share with readers.
Fuzia started with merely 50 members who wanted to share their writings. Today there are 30,000+ members and more than 4 million followers. Fuzia has grown exponentially in the last few years which is not only a testament to the hard work of its team members and the need for such a platform in today's world. We are home for different kind of talent and we hope to grow more. We are constantly listening to our audience and focusing on continuous improvement to make the user experience better.
Challenges and Opportunities/ Marketing Strategies
Even though we are very proud of what Fuzia is today and grateful for the support it has received, this was not a easy journey. Social media is a double-edged sword ,much visibility and connectivity it provides, it is also a fleeting world bombarded with information. Since we wanted to do something unique, we face many hurdles. But with relentless efforts, marketing strategies, we have worked day and night to ensure that the world sees what talent women of Fuzia hold and how they have a carved a niche for themselves everywhere. Making a mark in the virtual world needs constant efforts and review and can be harrowing but the support from all the amazing women from all over the world keeps us going.
Future plans and funding
Fuzia is a self-funded initiative. Developing it into a universal creative platform has come with its own challenges as already mentioned. We work with a dedicated team who areas of work are clearly demarcated. In addition to this we also work with many freelancers for our content.
We hope to bigger, more inclusive, and more resourceful in the future and we are taking active steps to achieve the same. The key to moving forward is reflection and review. We listen to what people want to say to us. We have also launched an app that makes the platform more accessible and handy. Through this we hope to make people's engagement with Fuzia much more meaningful to people. The idea is to also bring out people's talent in a better way through a system of reward and encouragement. We already hold a lot of contests but we hope to make them more productive.
We also wish to further our mission by building more solidarity and partnerships with different organisations and individuals. We hope to listen and learn more!
A quote from the founder on the journey or dealing with the challenges or any inspiring moment.
Never underestimate the power of a woman who knows what she wants. Dream the impossible, seek the unknown, achieve greatness. The power in you is your passion, which has the potential to get the inspired aspired and the aspired inspired.
EXCLUSIVE: Founder's advice to budding entrepreneurs
Believe in yourself and have a positive approach towards life. There is no shortcut to success. Be a good listener. Let your passion and dream drive you to combat your failures and reach your goal.

Provide some statistics like revenues or clients acquisitions etc
We started with merely 50 members on the website 3 years back. Today we are a community of thousands of aspiring artists and women bringing out their creative voices in various forms spreading inspiration, motivation and sisterhood globally. We are a community of 20000+ members and millions of social media followers hailing from 35+ countries Today we see 250-300 creative posts & expressions on the website daily.


Your website / apps / and contact details
Facebook Page Link : https://www.facebook.com/fuziaworld/
Fuzia App available on Play Store and App Store.