This post was most recently updated on April 2nd, 2021
Employment is the biggest issue in India for a long time, but Because of the increase in the number of Software Companies and Mnc's companies, Employment has increased drastically in recent years. Every year's millions of people are graduating and applying for different sectors online. Finding a suitable job and applying to an online job platform is still very challenging. Candidates don't find the most suitable and assessment platform where they can search for a job, take an assessment test, etc.
On the other hand, Employers also face big challenges in terms of hiring and screening suitable candidates. They keep on getting unlimited Resume to their Inbox. Assessing and handling such a huge number of candidates' databases, screening and Evaluating them is time taking.
To handle such a big task and Saving time and cost-cutting a few of the companies started their own Assessment and Test Platform which bridges the gap between Corporate and Job seekers. Different companies have their own way of Assessment Programmes. Few are only Working with corporate and providing their tools for test and assessment to help them for bulk evaluation.
We will List out here Top and Best Test and assessment Companies in India 2021. These are some of the most prominent assessment companies in India which Provide their online tool to assess the candidate's database on a huge level. 
List of Top Assessment Companies in India [Updated 2021]

Aspiring Minds is one of the Largest Assessment Companies in India. They have Their own Online platform to Conduct Online Assessment Test called "AMCAT" which is the online assessment Platform for Entry-level job seekers across in India. They conduct initial Level assessment Test for Corporate also. Aspiring Minds was Founded by Varun Aggarwal and Himanshu Aggarwal. More than Millions of Candidates has Written Amcat Test and more than 1000+ Corporates are their Clients.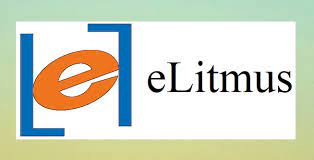 Elitmus is India's largest assessment and recruitment company that started in 2005.
Elitmus Conducts their Own pH Test that is Evaluation test for Entry level Fresher's Engineering Graduates to get placed in Top Companies with good salary packages. Based on pH test candidates can Access and Apply for many Companies through Elitmus. on the Employers side, They also get Screened candidates which saves time and cost.

Freshersworld is the Top Job Portal For Freshers entry-level job seekers in India. Freshersworld was started by Mr Joby Joseph in 2006. Freshersworld provides a Platform for Entry level Freshers graduates on different sectors to search and apply for job. Employers also post their Free job posting as well as premium services to their Platform.
They also Conduct their own Online assessment Test (CEAT) For entry-level Graduates.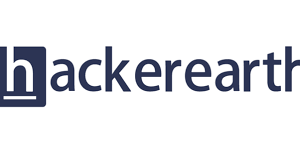 HackerEarth was Founded by Indian Institute of Technology Roorkee alumni Sachin Gupta and Vivek Prakash in 2012. HackerEarth has conducted more than 1000+ hackathons and 10,000+ programming challenges to date. HackerEarth has more than 2millions of developers database.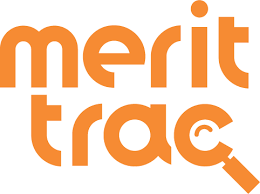 MeritTrac Was one of the Oldest Assessment Company of India established in the Year 2000. MeritTrac Provides Customized end-to-end assessment solutions for the corporate sector, educational institutions, and government bodies. Till now they have Assessed over 45Mn Candidates. MeriTrac is a 100% subsidiary of Manipal Global Education (MaGE).

HackerRank was established in 2009 . HackerRank assess Developers and Connecting them with Corporates. HackerRank has more than 5millions of Developers in their platform along with more than 1000+ companies.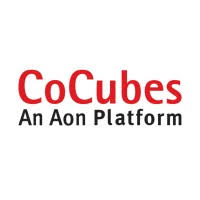 Co-Cubes is also one of the leading Assessment Company of India. It was founded by Harpreet S. Grover and Vibhore Goyal . Co-Cubes has more than 6000+ institutes , 1200+ corporate in their list.

Wheebox is one of the biggest Assessment company Globally having 3+ million users from 21 countries. People Strong is the Parent Company of Wheebox.
Wheebox is a SaaS based assessment platform where experts in Talent Acquisition, Human Resource, L&D can come together to help their customers and users achieve their goals.

Ginger webs is a leading Technology based Company and Thnik exam is their online Asessment platform. More than 1 million assessments are evaluated every month through Think Exam.
A network of 250 test centers associated in more than 100 cities.
Think Exam (Online Test Engine) is capable of handling the large traffic of concurrent users.
1st company to develop a product for evaluating exam on paper, web, mobile and tablet devices.
ISO 9001:2008 and ISO 9001:27001 certified.
CMMI Level 3 company.
Interview Mocha is an Online Test Platform to make pre-hire screening and help quick and easy support for Employers. It is one of the largest online assessment platform worldwide. Interview Mocha was founded in 2013 is one of the top skill assessment companies in India. Interview mocha has more than 1000+ companies client across 70+ Countries.

ExpertRating is an e-learning and pre-employment testing solution platform . Since its inception ExpertRating has more than 25M+ individuals
have been assessed across the world along with more than 6500+ Companies Client world wide.

Mercer Mettl backed assessments, efficient cloud platform, and in-depth analytics deliver transformative results for clients and their employees. We create customized assessments across the employee lifecycle, including pre-hiring screening, candidate skills assessment, training, and development programs for employees/students, certification exams, contests, and beyond.
Read more articles here : Best job Portals in India ,
How to get Job as a Fresher in India
Disclaimer : Kindly Note , We have mentioned the List randomly. We are committed to our Users to Provide quality information.