"Dipali Katta" Young entrepreneur is on a mission of spreading happiness through her startup "Winks of Joy"
According to " Handshake" Market demand in the gift industry for handmade goods has risen exponentially in the last few years, and this has had a big impact on the wholesale and retail gift industry. With the rise of online e-commerce sites, consumers have become very aware of the value of owning things that are not mass produced, and can now purchase handmade goods directly from the people who make them.
This, in turn, means that the gift industry is both competing directly with the sellers of handmade items on the retail end, as well as looking to makers of handmade items for new sources of unique gift items on the wholesale end.
When and how did you start?
We started a year back i.e. 2016 on 3rd March. It was then back when I was 19 years old and decided to start something on my own. Now I am 20 years old and all I started from home. We now have a temporary office space.
How did you come up with the idea? Your inspiration moment
The idea of Winks of Joy came when I had completed graduation and I was looking out for better internship programs but here in Ahmedabad internships aren't either paid or unpaid but that wasn't the path I wanted to seek in real.
"Then one fine day when some juniors at college seeking out somebody who can create exclusive handmade gifts in their budget then I felt that this is an opportunity. I did a little crafting but earlier never thought to come up with a portal that sells EXCLUSIVE HANDMADE GIFTS. Yes, Winks of Joy is all about bringing happiness to people's faces. The idea was more strengthened when I made and sold a beautiful handcrafted gift to a friend and the response to it was ultimate".
I started to figure out that how many people would be in need of handmade gifts around me and certainly do not know how to make and what trusted the source to contact. Thus, Winks of Joy came into existence and today we serve 50+ repeated customers.
Brief about organization and founding members
Winks of Joy is all about gifting and crafting. We are keen on providing various handcrafted gifts and we do ship across India. We cater to bulk orders, small-scale events like birthday parties, baby showers and more; corporate handmade gifts and a lot more. Gradually we have increased our portfolio by taking art and craft workshops and teaching different types of crafts to children. Till now we have taken 4-5 big scale workshops and taught to students too.
" The sole motive of encouraging handmade gifts is just to keep the humanity and emotions alive in this world of digitalization. The core USP of our startup is that every client is treated individually and each respective gift is unique in its own way. We are customizing gifts to the core so as to keep it more humanistic and different. Hence this is a quite brief about our startup" Says Dipali
Founder:
I am the founder only says, Dipali Katta started this on my own. So I am the sole founder of my startup. Gradually I introduced my friend Shantanu Singh into it for IT and related developments and managing and innovating the same. I am a BBA graduate and a digital marketer, and my friend is an IT engineer. Mostly I am involved in the production and client handling. When have certain freelance crafters also working for us.  But initially, all the functions are carried and processed by me.
Credit/Source: Winks of Joy
The journey of choosing to be a self-employed at the age of mere 19 is something that is more challenging when your peers are planning to do masters from better places and making plans to study abroad it gets more stressful and complex. Also, I am from a Marwadi family background wherein restrictions are complied with stress but all it gives is strength and experience. Firstly I didn't know how to start off, how to market, how to tell people what I was doing and how but gradually initially selling handcrafted gifts to in peer groups and their friends provided me with more know-how on marketing. I took up lessons from Youtube for digital marketing of products, basic knowledge about website making, social media marketing and much more. I applied everything and failed to get expected results too but certain things take time. I remember the first order I got from Google was from Bangalore and that gave me hope that digital marketing can work well if applied well. The process of learning and applying always work and does take time and I have experienced to the core of it. I did learn better ways of writing content and present. I took online tutorials for various crafts and arts and still the process of learning and applying is going on. And this actually helps to find loopholes and get things done in right way. We have also messed our orders and lost good customers but that's the result of less precision and it teaches us too to optimize resources and get things sorted with clients.
Moreover, when we talk about exclusive and unique gifts it gets difficult for us to make our clients understand the final outcome and designs though being modest I have learned a lot to present, categorize and market! So yes this journey is interesting and I have learned much more than I express and this is something that keeps me going with the idea of innovating my designs and gifts in a much better way than initially.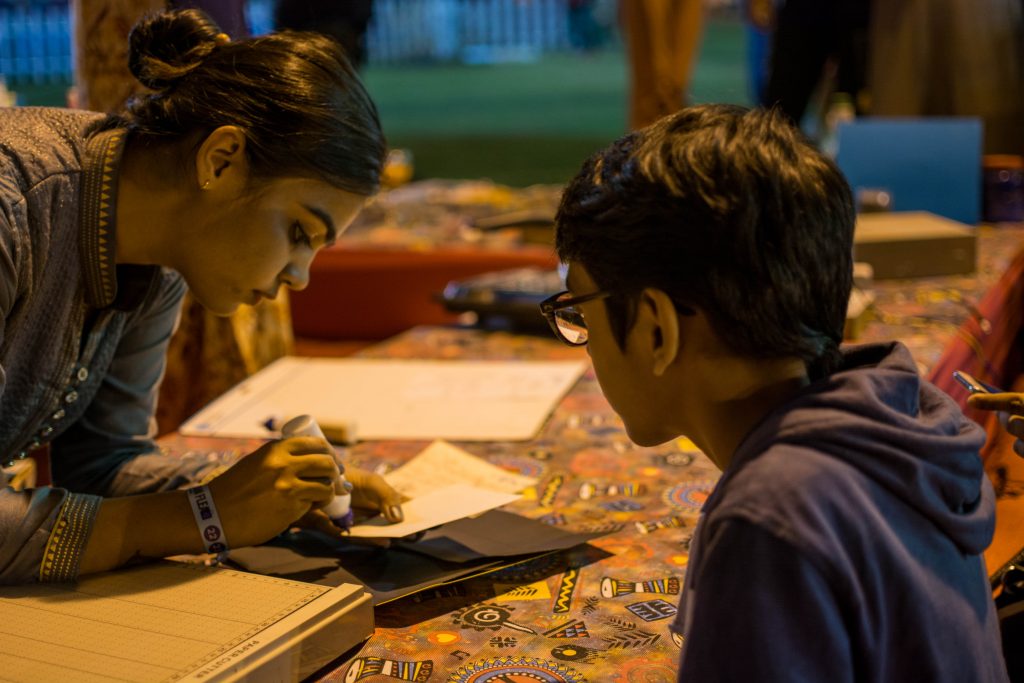 Credit/Source: Winks of Joy
About funding, plans for growth
Funds are easily managed for inventory, designing, making and maintaining the same. Initially, the fund that we started with was only Rs. 5000 and now we are managing finances better. When I talk about plans;
Online Plans: Incoming 8 months we are planning to develop an online portal with a huge category of gifts wherein customers can directly select, buy and check out. Gifts would be processed and delivered by then.
Offline Plans: We are planning to come up with a shop wherein we would sell handmade gifts, teach art and crafts and take workshops. We are also planning to impart a flower shop within the same. For small-scale events, we are planning better concepts and designs wherein we can cater best of the events. Our personal events/exhibitions and workshops are also on a list where we would keep stalls and workshops of art and craft in the flea market of Ahmedabad.
Growth: People are getting mobilized but there are a need and hunger that I have experienced so far of learning something new or presenting themselves as different! The idea matches to those needs wherein my target group is certainly moving towards handmade giftings and experience. So, subjectively the growth rate is seemingly good. I am not including any statistics here.
Challenges and Opportunities/ Marketing Strategies
Challenges: We have a shortage of funds when we talk about setting up an offline medium to execute all the affairs. Moreover, I have to still work on various handmade gifts that fall in such a budget that anyone can afford. Like if anybody wants to gift something handmade it should be winks of joy.
Also, there are many scattered crafters and artists that are making things and providing to their own peers and sellers like us so gathering them to one platform is also a challenge so that they can sell their products also via our online platform. They are might not getting the access of selling through the web portal or it may be a time taking the task for them to set up such a portal so for the sellers also I want to recreate my website a selling platform.
Other challenges include low funds to hire permanent staff. Staff/employee's presence helps in a division of burden and work. Being the only person I have to get things done on my own.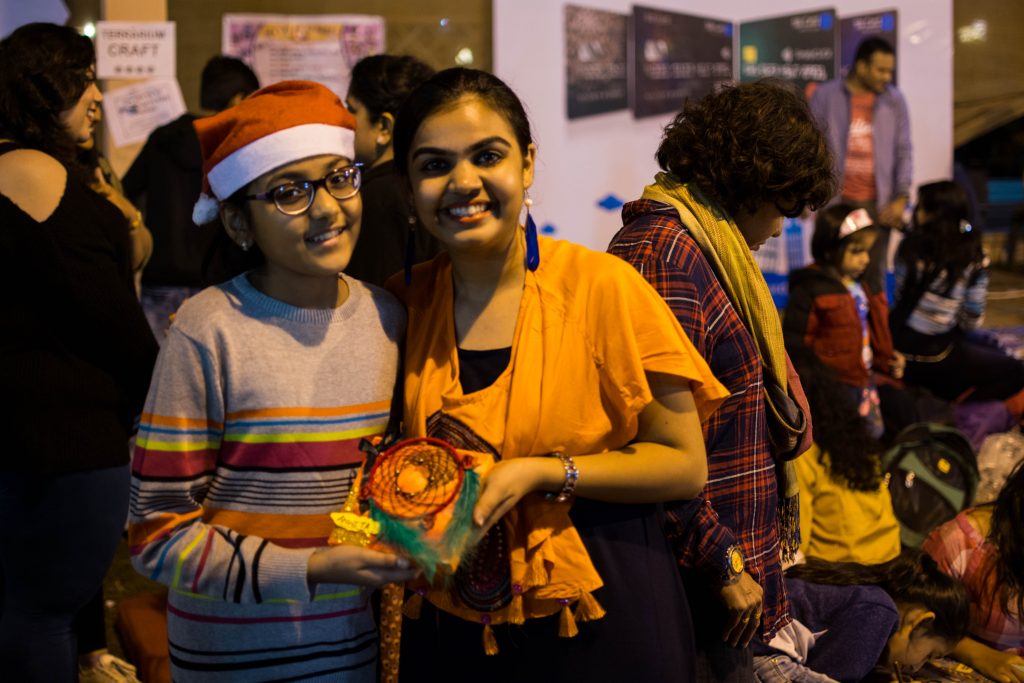 Credit/Source: Winks of Joy
A quote from the founder on the journey, or dealing with the challenge, or any inspiring moment.
Entrepreneurship is a self-made choice and if you choose one you need to be constant to these things: Learning, Innovating, Implementing, Experiencing and Changing! Of course, Patience is the key.
Few of Our Collections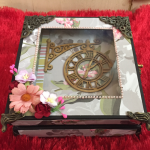 Logo: Winks of Joy
Your website / apps / and contact details