This post was most recently updated on April 27th, 2019
When and how did you start?
We started in August 2013
How did you come up with the idea? Your inspiration moment
My spouse, Anurag discovered the gap between candidates and finance job vacancies while he taught CA students for ICAI at GMCS classes.
While some lacked communication skills, the others took multiple attempts to crack the ICAI's placement test and not forgetting the age-old method of relying on friends and relatives to channelize resumes.
All this inspired me to start the cajobportal.com, in August 2013, as India's first job site exclusively for Chartered Accountants, Cost Accountants, Company Secretary and MBA (Finance)
" While I accompanied my husband to the IIM Ahmedabad campus in April 2014 for his MBA course, we both realized that a CSR model was not sustainable. Our model was replicable and could get lost in the overcrowded recruitment space. There were no entry barriers and users perceived little differentiation amongst the various portals " Says Sonia Singal
We were encouraged by the IIM faculty and senior CA professionals to convert our blog into a full-fledged recruitment portal. Hence, we decided to go commercial. Senior Chartered Accountants and IIMA alums including the co-founder and former COO of naukri.com, agreed to join our Advisory Board
We approached corporates for B2B tie-ups, bundling the value proposition of an online platform and offline search consultant, hitherto regarded as just a postman of CVs.
When it comes to recruitment of Finance Human Capital, notwithstanding the abundance of job-seekers, the 'right fitment' is often a key challenge.
"Through our startup, we took commoditization in the finance human capital space head-on, adding value through segmentation and customization."  Says Sonia Singal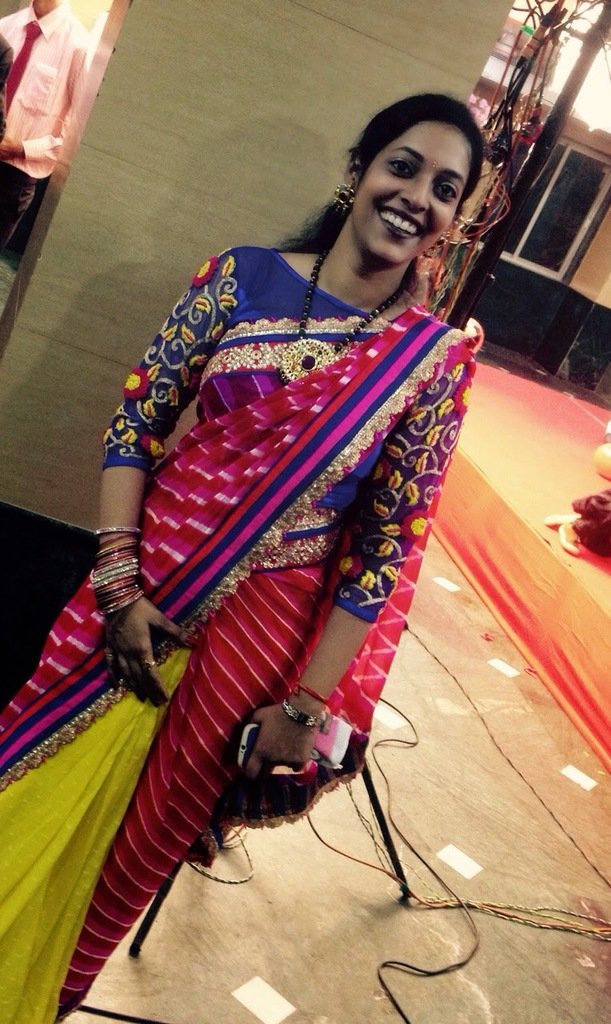 Image Credit/ Source: CajobPortal.com
 Brief about organization and founding members
My spouse, Anurag Singal, CA, MBA-IIM Ahmedabad had started this. But as he is pursuing a full-time job, I handle the operations on a day-to-day basis.
Challenges and Opportunities/ Marketing Strategies
Challenges
         (a)  naukri.com, iimjobs.com and linkedin.com – Offer Internet resume databases and job postings for a free/nominal fee.
This results in clients trying to close positions themselves and thus you cannot expect a client to pay for any 'low-hanging fruits'.  From consultants, they seek often 'plug and play' profiles. Expectations set in a typical mandate are  Male CA, May 2007 Batch, Rank-holder, having factory experience as well as sales commercial exposure in MNC FMCG/FMCD, Excellent Communication Skills, Willing to be posted in Mumbai within target CTC of INR 32 lacs p.a.
It becomes quite difficult to source such candidates and even if they agree, they are often retained by existing employer, who matches the hike offered by our clients
 (b) Since it's a highly fragmented industry, competition from well-entrenched recruitment consultants, who also resort to unethical practices to secure business
 About funding, plans for growth
                           5X Growth in size of database –Advertisement induced user registration – uniqueness of profiles is a key source of competitive advantage
  Increasing domestic client base by 2X
                     Client acquisition and local liaising abroad through Affiliate Relationships
                   Leapfrogging into the CFO mandates – Higher Ticket Size and often exclusive/limited mandates
          Technical features like Video Profiling, Machine Learning Algorithms, etc. to add value in online posting
Funding
" So far we have been bootstrapping, plowing internal accruals for business growth.For rapid scaling up, we are looking at funds of INR 10-20 million for our expansion plans.  Once we have funds, we want to acquire some tech startups in the Video Profiling space" Says Sonia Singal
  A quote from the founder on the journey, or dealing with the challenge, or any inspiring moment.
'All Women – Work from Home startup '
In India, 'Work from home' isn't taken seriously, or spoken about with skepticism over credibility.
" One unique part of our startup is that is an 'All Women' team who work from their respective homes; on a collaborative workspace, enabling real-time monitoring and seamless integration of efforts. "I work from home. I have an entire team which works from their homes and I haven't even met most of them. When people hear what CA Job Portal has clocked revenues of INR 3 million with Sonia managing the show, with a laptop in one hand and our daughter in other (metaphorically), the look on their faces is something I cannot describe "  Sonia Singal 
EXCLUSIVE: Founder's advice to budding entrepreneurs
Entrepreneurship is the best way to live life 24*7. You can impact so many lives, write paychecks, will feel excited working even on a Sunday.
But plunge into it only if you have some sort of a competitive moat.
There are no takers for a 'me too' startup as most spaces are already 'Red Ocean'.
Provide some statistics like revenues and  clients acquisition
So far, our users have secured jobs with Aggregate CTC of INR 12.5 cr+ (ranging from INR 3.5 lacs p.a. – 40 lacs p.a.) across Controllership, Audit, Taxation, Risk, Budgeting, Planning etc. across corporate headquarters, factories and regional sales offices of clients
" 200+ CAs in the junior and mid-segment have been placed through the Featured Jobs segment where we actively manage the position on behalf of clients " 
Plus there is the PSU Jobs, Career Site and Third Party listing where candidates apply directly to the employer and thus we are not in a position to track conversions
Your website / apps / and contact details : 
Video  Credit/ Source: CajobPortal.com & Mr. Anurag Singal
                                   Facebook Page Link: https://www.facebook.com/cajobportal/
https://play.google.com/store/apps/details?id=io.cordova.myapp250980&hl=en
Contact Number : +91 9163432140, +91 9088026253,
+91 9836056252, 033-26548755
       Email Id:  [email protected]