When and how did you start?
"We started blogging almost one and a half year back which was August 2016. Right from selecting the niche to the website theme, its content, images and everything we had started researching and finalizing things

step

by step" Says the Co-Founder Charvi Jaymine Shah. 
How did you come up with the idea? Your inspiration moment
 The first time when this strike our mind was our honeymoon. We were setting ourselves to Bali in August 2016, which was our first international trip. Personally, we are a type of couple who doesn't believe in group trips thus we decided to plan our trip ourselves. From flight bookings to hotel bookings and also to sightseeing
trips
we did it all ourselves. That was the moment when we thought of all the couples who love their personal space and still have to go for a group tour. Then came the idea of
blogging
about travel and then the name
"Love With Travel".
Love With Travel aims to help all the couples out there to let them enjoy their personal space by writing about all the detailed things so that they plan their
honeymoon
as they have dreamt of. Though, as a couple
travel blogger
, we are happy that we have succeeded in our goal and helped many couples out there.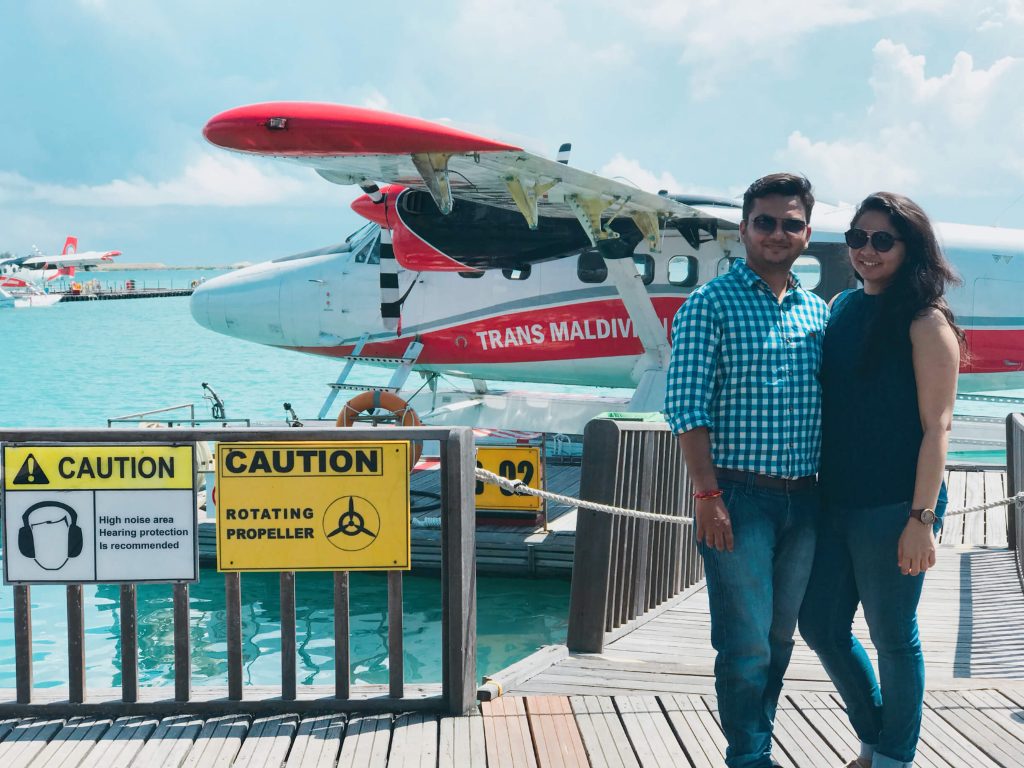 Image Credit/ Source: Love with Travel
Brief about the organization and founding members
Love With Travel is a couple
travel blog
with an aim to help as many couples as we can to travel on their own way to accomplish their trips or honeymoon as they have dreamt of.
Founding members behind this are
Charvi Jaymine Shah
and
Jaymine Shah,
together since September 2006 and are now a lovingly married couple. Both love to travel and that is why they have named the blog
"Love With Travel"
. They are Digital nomads, travel writers, travel lovers and an entrepreneur. They Love to share their experiences with their readers to make their trip more memorable and to inspire them to travel more and more.
The detailed journey, like what all you want to share with readers
We both are Digital Marketing Analyst by profession. For our
blog
, we have worked really hard for its execution. We are very particular about things. From finalizing the logo, website layout, travel partners and the collaborations we were very keen for everything to come out perfect. It was indeed very tough as sometimes things didn't work out as we have expected, however, we overcame all the hurdles and launched
Love With Travel
successfully. Thus today is the date where we get positive comments, response, brand and resort collaborations and also compliments about
our site
and the concept.,
Image Credit/ Source: Love with Travel
About funding, plans for growth
The major fund in
blogging
is the time. Especially when you write about travel you need to cover all the detailed things, thus the biggest funding was and is ruling now also is Time. Regarding growth, we are consulting many couples day to day so that they can enjoy their perfectly planned
honeymoon
and due to which they also save their money by following our tips and advice and that is what our actual growth is.
Challenges and Opportunities/ Marketing Strategies
Blogging is a different ball game altogether. It is indeed everyone's cup of tea but it requires a lot of effort and patience. Especially, when you are a travel blogger your life can't be private anymore. You can't be partial in sharing your knowledge as well as snaps, also you need to be constantly updating about providing information as your readers are waiting for your next update. Regarding opportunities, yes we have received a pretty good response from hotels, resorts, and brands. We have collaborated with many brands so far. Check out our existing brand and associations on Instagram www.instagram.com/lovewithtravel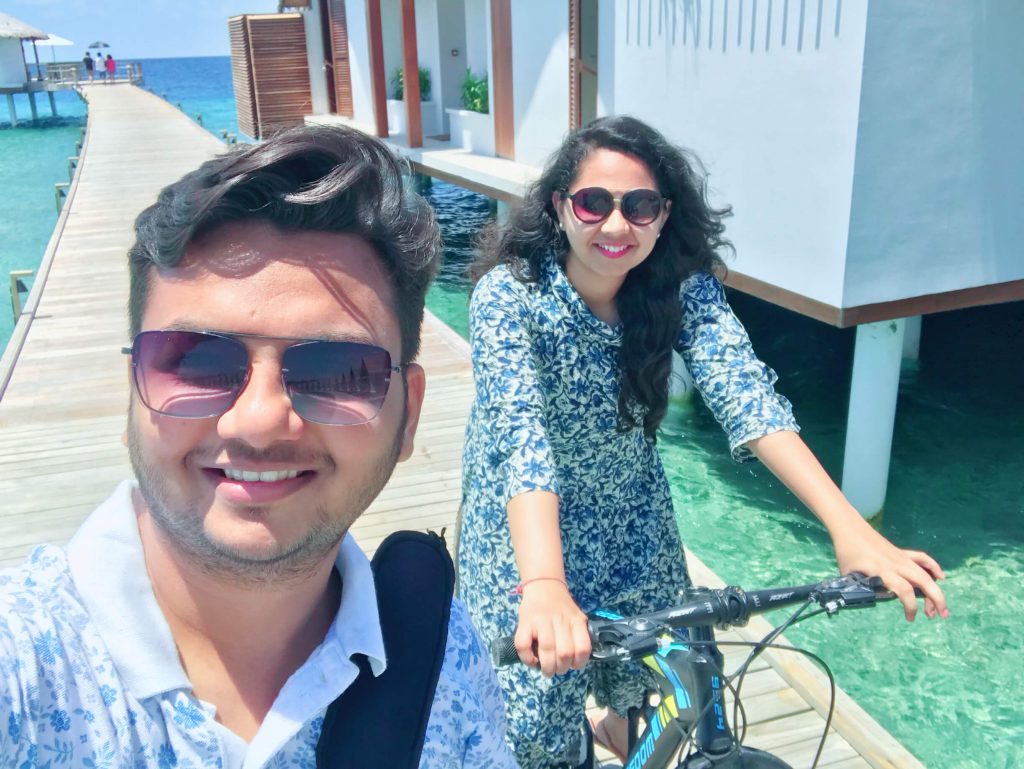 Image Credit/ Source: Love with Travel
Future plans and funding
We have been to Indonesia, Thailand, and Maldives so far. Further, we have plans to visit Singapore, Dubai, and Japan. Hoping for more collaborations in the
travel industry
. Also, we aim to be a one-stop solution for the couples to plan their honeymoon.
"Presently we are affiliated with 75+ brands and we are working to increase these numbers to an extent. Expecting more numbers soon!! Also, we are currently providing more than 25 services to help as many people as we can across the globe and presently we don't require any funding for our blog", Says Charvi. 
A quote from the founder on the journey, or dealing with the challenge, or any inspiring moment.
Everybody is in Love With Travel but the matter of fact is only a few of them discover this love.
 EXCLUSIVE: Founder's advice to budding entrepreneurs
 As a founder, we will always say that never give up on your dreams. Follow your dreams and work hard and achieve the goal which you have dreamt of.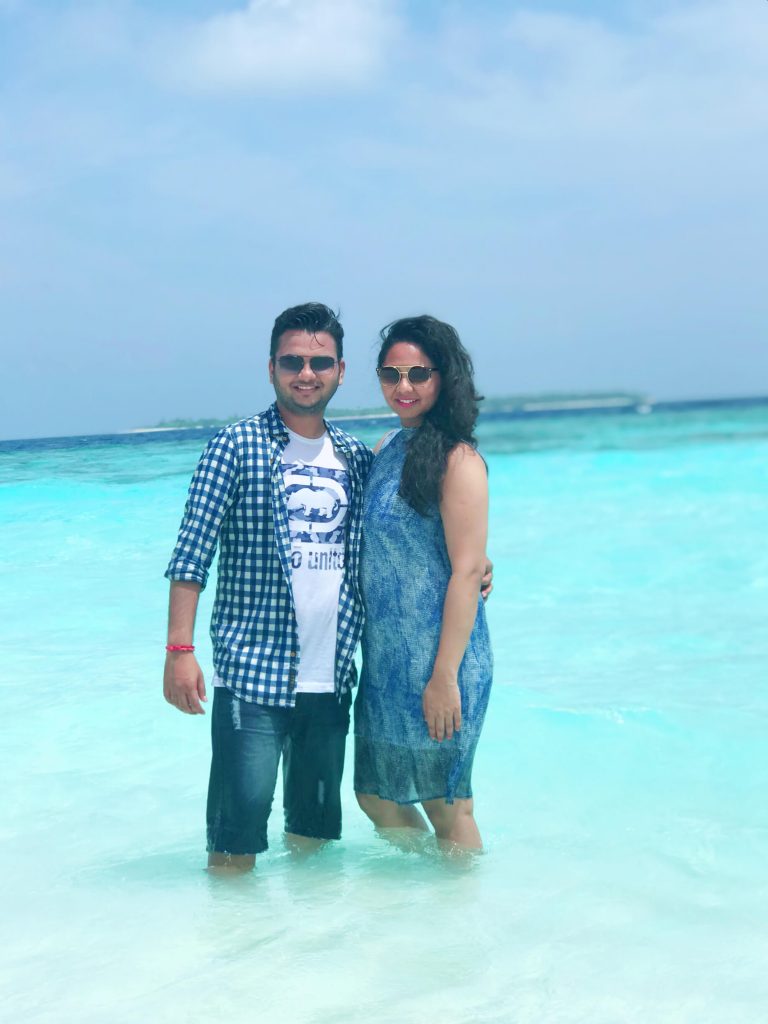 Image Credit/ Source: Love with Travel
Provide some statistics like revenues or clients acquisitions etc 
We do not charge for any collaboration. We totally work on a barter basis. We have been to Thailand and Maldives as a barter and also have collaborated with many beauty brands in the same way.