When and how did you start?
"MyChores was Founded in October 2014 and launched services on 8th of March 2015 (Women's day), we are about 3.5 years old. We are based out of Mumbai", Says Mr.
Andrew. V, Founder and Ceo of MyChores.

How did you come up with the idea? Your inspirational moment?
The genesis of the idea – it all started in 2011 when I had a medical emergency at home when my wife had to be operated for a brain tumor and while she was recuperating we wanted to hire a maid to cook and care for my very young kids. I struggled hard with this as i tried every source to hire a good maid but could not. I finally called just dial to find some agencies listed with them and tried calling them as well, as it turned out none of them could deliver and the interactions with these agency personnel did not give me any confidence. This resulted in me taking long leave from my organisation and caring for the kids and my wife. This experience prompted me the think in the direction of organizing the Domestic Help Segment.
Brief about organization and founding members
Founders are Mr. Andrew V & Ms. Mini Andrew.
The team consists of 30 people, including sales, IT and operations.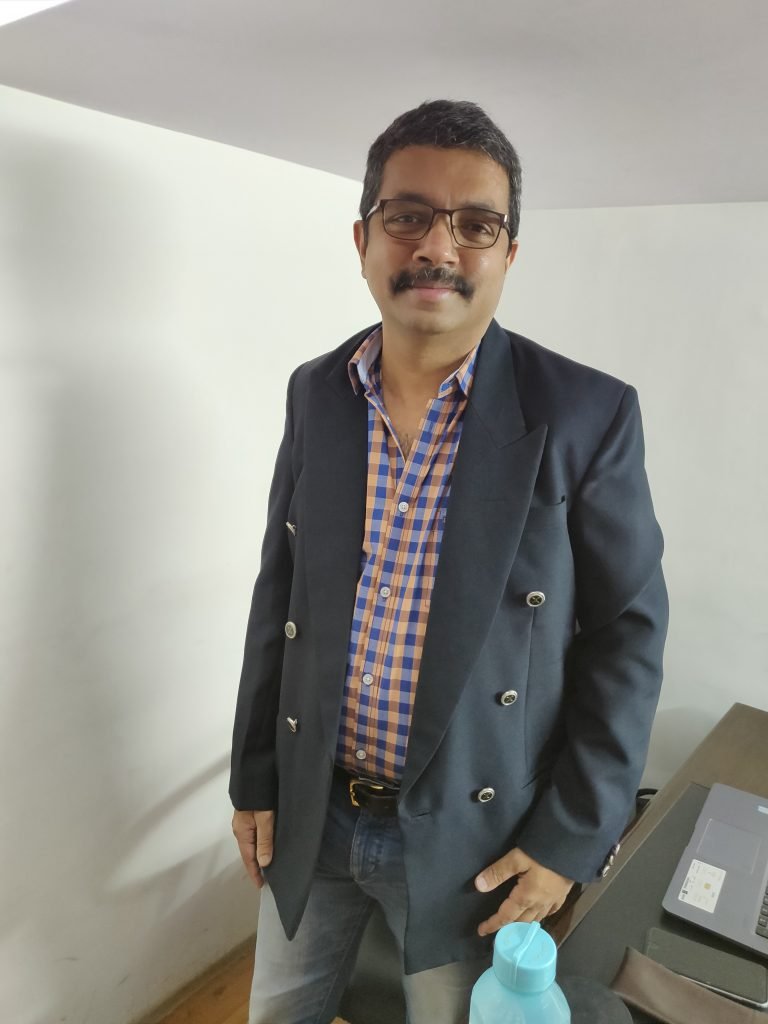 Profile:- Mr. Andrew V is an Experienced Sales & Marketing Professional (23 years) with a demonstrated History of setting up and leading large teams at Corporates like Anagram Finance Ltd, TATA Capital Ltd.
Andrew's last stint was with TATA Capital as Associate Vice President heading west zone for Wealth Management Business with a team of 40 people reporting to him
Mobilized over 750 crores for various debt products of TATA Capital (NCD, Perpetual Bonds, CRPS, private equity etc)
Generated a fee income of over 5 crores PA from the west Zone. Assets under his advisory were 500 crores (MF and FD).
Ms. Mini Andrew was a finance professional before quitting her job to be a home maker. She is making a comeback to the business world by co-founding MyChores and being involved in day to day operations.
The detailed journey, like what all you want to share with readers
 Starting out as an entrepreneur ,Founded and sold two ventures before Andrew was 25 years old.
Worked with Corporate for almost 19 years before quitting a lucrative job at TATA Group to continue on the entrepreneurial journey
Coming from a completely different background to set up a successful venture in an highly unorganized and disoriented space
Having established mychores.in as a reliable home-care services brand for hiring of domestic helps and for on demand services.
Making inroads and establishing MyChores as a reliable job searching platform for domestic helps. We are witnessing a healthy rate of growth in worker registrations.
Pioneering effort  by paving way for an all new service sector resulting in new job creations and opportunities.
About funding, plans for growth
We are bootstrapped now. We Will be raising close to 5 crores through private placement of shares to HNI by this year end.
Challenges and Opportunities/ Marketing Strategies.
 The market is emerging and getting developed well. The strategy is to establish ourselves as a hyper local service provider for all services needed inside the home as more and more customers are realizing that there are online platforms which are run professionally to help them hire a domestic help hassle free & securely
The biggest challenge is to reach and mobilize the workers, as most of them don't use the online tools like we do. It would take some more time for them to get used to the idea of reaching out to a platform to find jobs. Once they get used to the idea ,it will snowball and we will see the hockey stick adaptation that we envision.
Future plans and funding.
We plan for an IPO by 2023 and expect to be present in top 10 cities in India.
A quote on the journey, or dealing with the challenge or any inspiring moment.
Keeping it simple, learn from own and others experiences/mistakes and most importantly common sense approach to solve problems.
 EXCLUSIVE: Founder's advice to budding entrepreneurs
Be practical. Don't get burdened by unrealistic expectations. There are no fast routes in business. Building a good business takes time, so be patient and keep working.
Provide some statistics like revenues or clients acquisitions etc
Over 5000 customer requests served. Profitable track record since inception. Looking to cross 1.5 crores in revenue this fiscal
Your website / apps / and contact details