Scoopearth Emerging Blogger of The day: Aanchal Bumb
NO WORK IS LESS
A long time ago, actually not that long! A week back I was at this wedding. No, I was not the bride neither I was on their guest list then what was I doing there. Well, I was a hostess at the wedding, for introduction, a hostess is a person who takes your order when you sit at the table.
" Fortunately or unfortunately, I come from an upper-middle-class family. My friends always keep asking me the reason behind the want to do these "lower-class" jobs and that's because I have worked in a call center, as a bartender and a freelance photographer as well. The thing is I see no reason as to why I should not explore different work profiles when I still have the time. My work choices have often been criticized as not something "a girl from a good family would take up" says Aanchal Bumb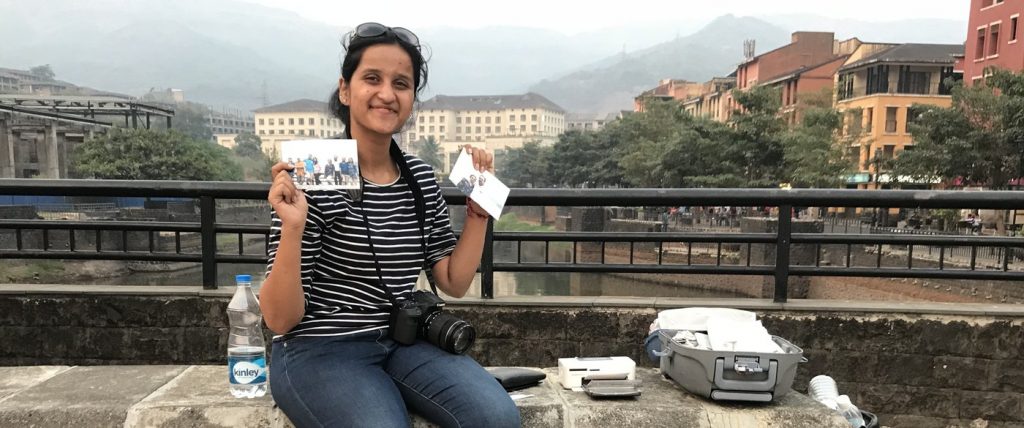 Credit/ Source: Noworkisless
To be honest, it hasn't been an easy journey but I definitely take pride in the lessons I have learned from every task I have taken up. The stony paths made me a part of some funny scenarios as well.
My call center job was for a travel agency. This one day a guy called up and said "I haven't booked the tickets, my son booked it using my card, hence, I am entitled to a full refund" and I was like "Yes, sure! Why not!" Another caller who missed his flight because the train he was using to travel to the airport was late claimed a full refund as it was not "his fault". I said to myself, "Ya, ya, it is not his fault, it is all your fault."
When I was working as a Bartender, two guys visited the bar consecutively for two days. On the second day, they come and say, "We have come only to annoy you" and all I could reply was, "Sir, please have a seat, what can I get for you" with a smile on my face. My bartending experience also drastically increased my confidence in my ass as that is what I would find everybody noticing the moment I was turn around to fetch a drink. I have had people twice my age, sitting on the bar and singing "Aa Chal Ke Tujhe, main leke chalu…." (Did I mention that my name is Aanchal)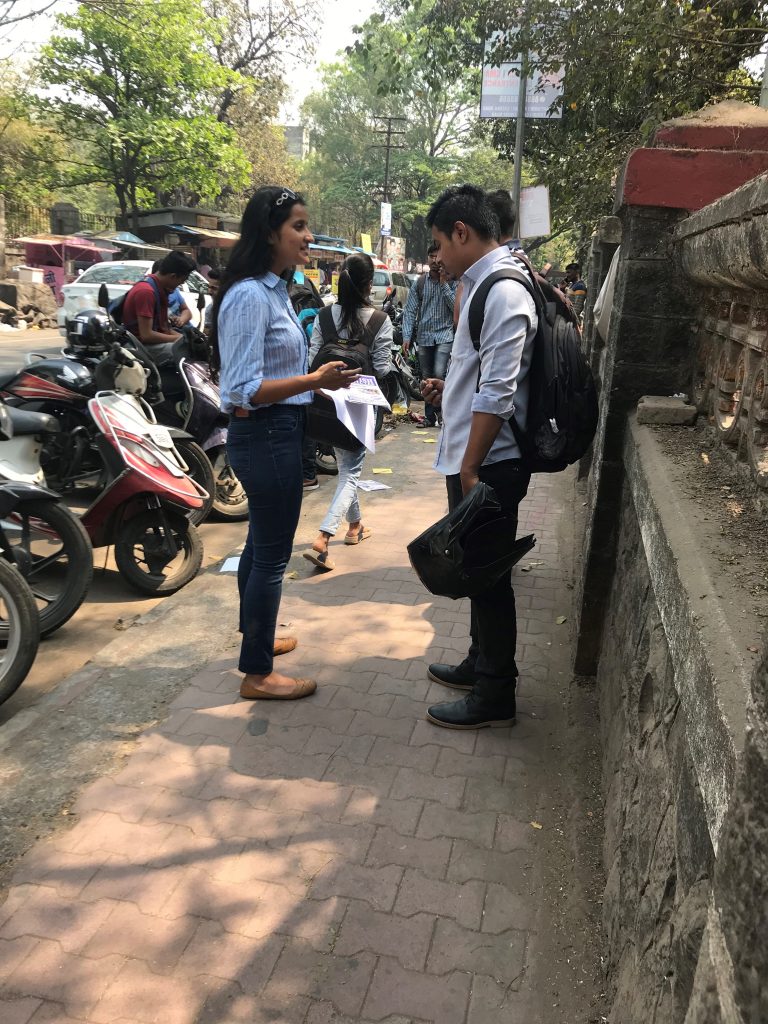 Image Credit/ Source: Noworkisless
" For the pamphlet distribution activity that I took up, I remember my friend saying "Is there nothing in your life left that you want to distribute pamphlets on the road". I didn't know what to say, I was left speechless by the question. That was the moment when I realized that there is something wrong with the way we look at the so-called "blue-collar jobs" and unfortunately, this situation exists only in India, as in the foreign countries, students start doing all kind of jobs to earn their living. We have proudly adopted the western culture, however, we have failed to adopt this into our lives " Says Aanchal Bumb
This was my inspiration to start writing a work blog. My aim through this blog is to prove that NO JOB IS LESS and every work deserves equal respect. To prove this, I have taken up a year's challenge to try out different "odd" jobs. In my opinion, the best way to understand what a job involves is to do it yourself. I think it is time for us to STEP INTO THEIR SHOES and see things a little differently. Instead of ordering a cocktail, let us try to get on the other side of the bar and serve one.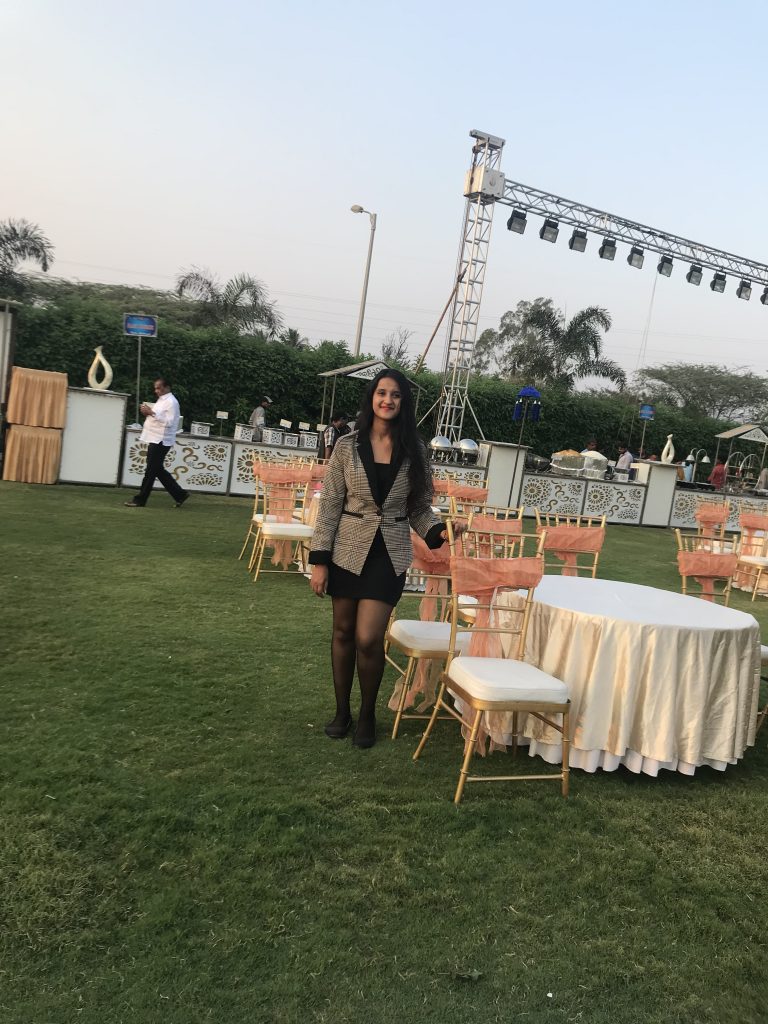 Image Credit/ Source: Noworkisless
About the Blogger
"I am a student of Symbiosis Law School, Pune and have always wanted to earn my own expenses which inspired to work while I study. However, two years into the working culture, I realized that most of my friends would not work in the industries and the job roles I picked up as they did not feel like it was a dignified job. I want to bring about a change in the way we look at jobs and the entire moto of writing this blog is to spread awareness" .
Blog Links : 
Wedding through the eyes of a hostess! 
Experiencing Offline Marketing!
Follow us on