Introduction:
After months of beta testing and considerable anticipation, WhatsApp Launches Standalone Smartwatch Appu using Google's Wear OS has finally been released.
Mark Zuckerberg, CEO of Meta, announced the release of the WhatsApp software for Wear OS on Wednesday. This program will enable users to initiate new chats, respond to messages, and make VoIP calls without being near their linked phone.
The app works with smartwatches running Wear OS 3 and is available to customers now across the globe. Emojis, rapid answers, and text and audio messages may all be sent and received by users right from their wrists.
Google made the Wear OS software from WhatsApp public at its May I/O developer conference. The app was initially made available in beta form to expand its availability soon after.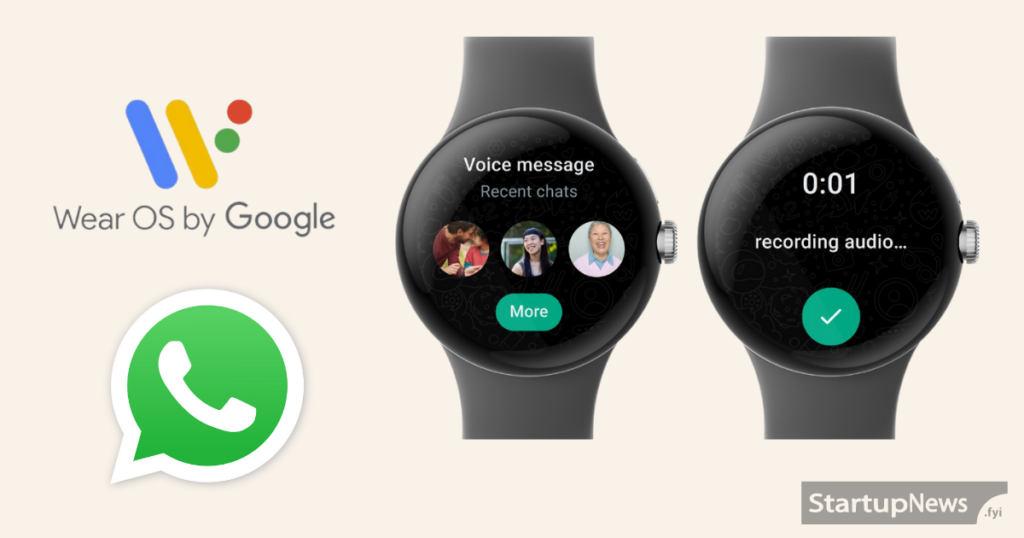 WhatsApp Launches Standalone Smartwatch App (Image Source: startupnews.fyi)
WhatsApp Launches Standalone Smartwatch App:
Google also announced improvements to its apps, such as Google Home, Gmail, and Calendar, during the I/O presentation to provide an enhanced experience for Wear OS-based smartwatches. These updates came from third parties, including Spotify and Peloton.
Unlike Wear OS, the standalone WhatsApp app is currently unavailable for Apple's watchOS. As a result, Apple Watch users can only access a small number of capabilities, as the wearable does not support native WhatsApp calling or messaging. If customers have enabled the proper notification settings on their iPhones, they can still view and reply to incoming messages on their Apple Watch. The Apple Watch continues to rule the smartwatch market despite this drawback.
Google is working aggressively to improve Wear OS and partnering with new producers, developers, and applications to challenge the dominance of the Apple Watch. Since the launch of Wear OS 3 in 2021, the platform has witnessed a remarkable five-fold increase, as stated by the Android creator during the I/O keynote, solidifying its position as the fastest-growing smartwatch platform worldwide.