Introduction:
The most complete IT operations full-stack monitoring and AIOps provider is Netreo. For large enterprise networks, infrastructure, applications, and business services, we offer a single source of truth for proactive performance and availability monitoring.
Owner of a platform for monitoring information technology infrastructure aimed at the banking, manufacturing, retail, healthcare, education, and transportation industries. Clients may receive real-time network function evaluation, prompt problem diagnosis, and assistance with compliance reporting thanks to the company's platform, which enables full-stack visibility, delivers straightforward answers from mountains of data, leverages real-time dashboards, and more.
Netreo – Company Highlights:
| | |
| --- | --- |
| Company Name | Netreo |
| Headquarter | Huntington Beach, California, United States |
| Industry | IT Managed Solution (Full Stack) |
| Founded | 2000 |
| Founder | Kevin Kinsey and James Mancini |
| Website | http://www.netreo.com/ |
Netreo – About:
_image source : netreo.com
The state, operational status, and business effect of each part of your technological stack are all measured by the full-stack IT management solution known as Netreo. Full-stack monitoring starts with infrastructure and covers servers, application performance, system integrations, and digital user experience. You can ensure that your teams always have the information they need, when they need it, only by implementing a thorough visibility approach.
Using a unique security architecture that offers dependable, secure access even from across the country or around the world, Netreo's mobile app (IOS/Android) enables your teams to manage your environment from wherever they happen to be. Teams may now initiate corrective actions from their mobile device and have complete access to all of your monitoring data, history, incidents, events, and reports.
Netreo – Industry:
Netreo is made specifically for scalability, and simple administration. Without any operator involvement, new devices can be automatically onboarded and monitored, ensuring that you never miss a problem due to inadequate monitoring. By integrating with your cloud providers, SDWAN, virtualization, and CMDB platforms, our automatic detection and classification technologies allow your setup to remain in sync with your environment.
Netreo – Founder and Team:
James Mancini_image source: theorg.com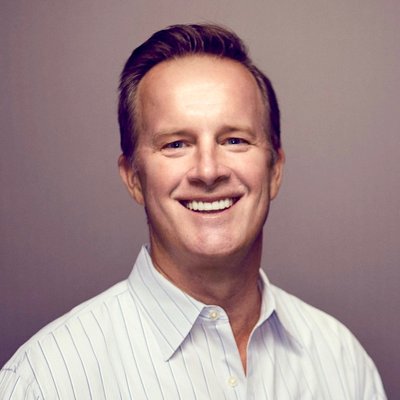 Kevin Kinsey_image source: twitter
James Mancini and Kevin Kinsey are two of Netreo's founders. In 2000, it was established. Its corporate headquarters are located in Huntington Beach, California, in the US.
Netreo – Startup Story:
Pomeroy, which was founded in 1996, aims to alter the economics of the enterprise connectivity experience with services that enable access from any device on any network effortlessly, intelligently, and openly while providing the visibility and control required to meet the demands of enterprise customers.
Additionally, the business offers a high-speed wide area networking platform for business clients through its Managed Network Services (MNS) segment. Over the course of the previous 15 years, this division's seasoned project management personnel, certified systems engineers, and support teams have planned, installed, and managed over 100,000 endpoints.
The Netreo feature built into its remote data center management platform to track and trend network and resource performance has resulted in greater customer satisfaction scores and more enduring client connections that further boost revenue growth. Additional good returns on investment can be due to Netreo's track record of meeting Pomeroy and its clients' continuing platform development needs while lowering overall platform development expenses.
Through the use of Netreo's expertise, Pomeroy has been able to improve time-to-market for new services while also increasing efficiency, and lowering staffing and maintenance expenses.
Netreo – Mission and Vision:
IT executives need complete insight into the network and infrastructure that underpin every business service.
For capacity planning and designing cutting-edge solutions, IT engineering departments serve as a decision support system.
IT operations teams need real-time visibility into what is going wrong in their environment, where the bottlenecks are, and who is being impacted.
Develop and run awesome digital enterprises by empowering people:
Ensuring they have a safe, effective computing environment so they can quickly design, produce, and manage game-changing digital materials.
By offering them cutting-edge tools, we can help them watch, evaluate, and respond efficiently.
Ensuring that customers have a positive experience working with us and our partners throughout the world to explore, purchase, and use our solutions.
The goal is to develop full-stack observability solutions that assist everyone in achieving their business goals.
Netreo – Name, Tagline, and Logo:
Netreo – Business Model:
Businesses may visualize, analyze, and debug their IT systems with the Netreo platform for unified IT infrastructure monitoring. It provides a variety of features, including: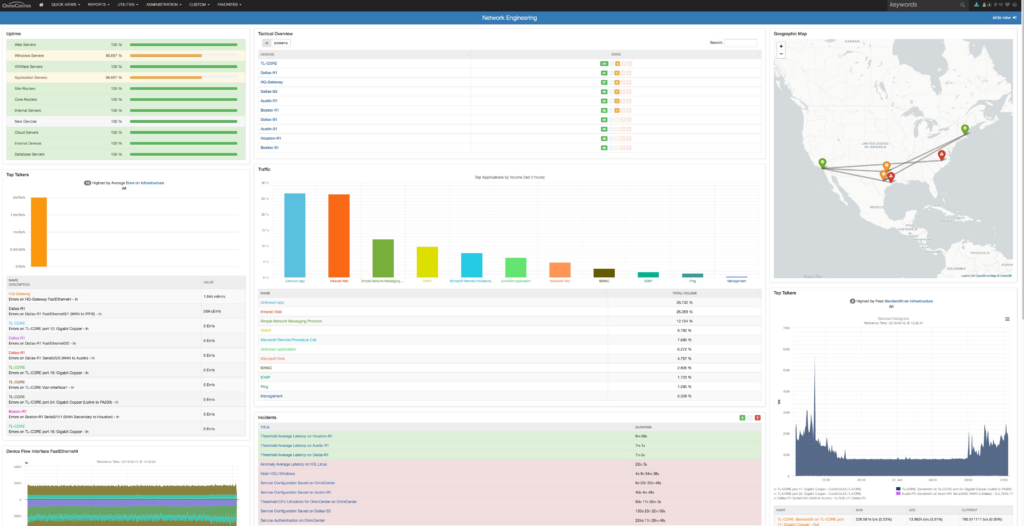 _image source : netreo.com
Real-time monitoring: Netreo offers real-time monitoring of IT systems, enabling organizations to find and fix issues as they arise.
Dashboards: Businesses can visualize their IT infrastructure statistics with Netreo's customizable dashboards.
Alerts: When issues arise, Netreo may notify businesses and help them take rapid action.
Reporting: Netreo gives businesses the ability to monitor the efficiency of their IT infrastructure through reporting features.
Integrations: Netreo connects to a variety of external programs, enabling companies to see their IT infrastructure as a whole.
Netreo – Revenue Model:
Subscription fees: The main source of income for Netreo is subscription fees. Netreo subscriptions for businesses are available on a monthly or annual basis. Depending on the functionality that the company needs, the subscription cost varies.
Support fees: Businesses who require assistance using the platform from Netreo must pay a support fee.
Training costs: Businesses who require instruction in using the platform from Netreo must pay training costs.
$14.7 Million is Netreo's revenue.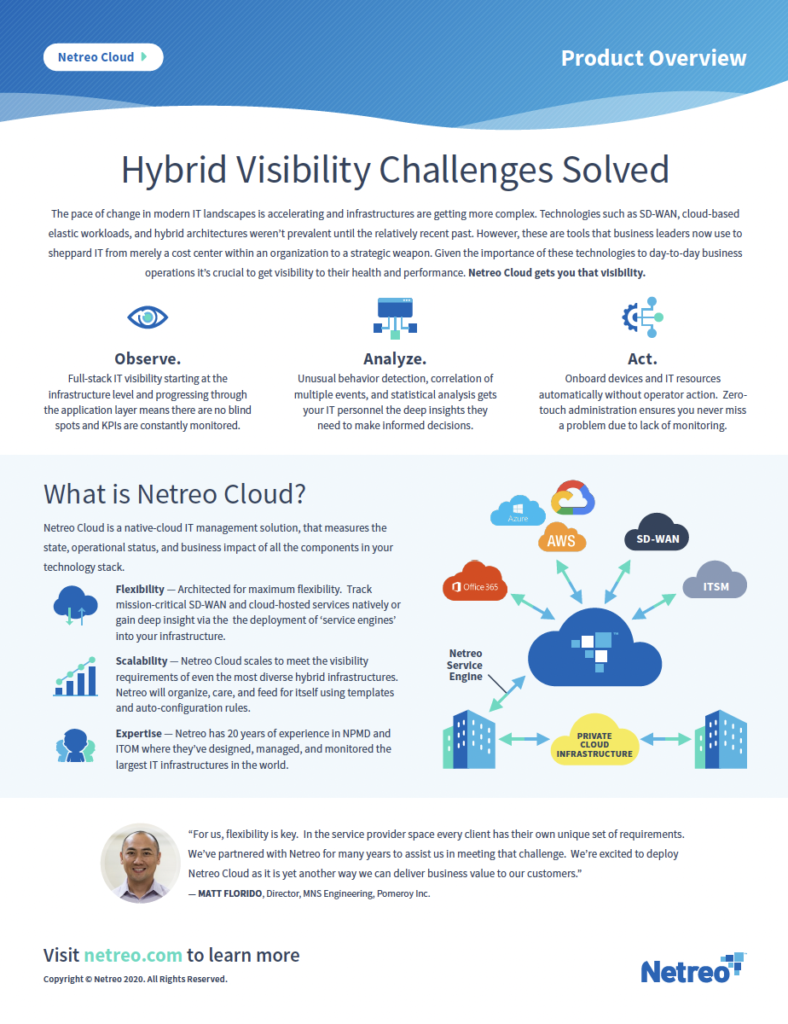 Netreo Collateral and Data Sheets _image source : netreo.com
Netreo – Products and Services:
For systems and vendor combinations in sizable heterogeneous settings that are continually changing, Netreo offers all of these insights. Our list of supported providers is broad and ever-expanding (there are more than 350 integrations), and it includes cloud platforms, network vendors, servers, storage, and virtualization.
The opportunity for our user community to create and share their integrations with others in our customer community makes our platform an extensible environment.
Netreo – Funding and Investors:
Over four rounds, Netreo has raised a total of $1M in investment.
On June 1st, 2018, it received its initial round of funding.
On July 13, 2018, a PE round for Undisclosed was its most recent financing round.
The most recent round, which was led by Software Growth Partners, included just one investor.
There are four institutional investors in Netreo, including NOVA8 Ventures, Software Growth Partners, and Saratoga Investment.
Angel investors do not exist for Netreo.
Netreo – Employees:
There are 11 to 50 employees at Netreo.
Netreo – Challenges Faced:
In order to draw and keep customers, Netreo must compete on pricing and functionality with the various IT infrastructure monitoring solutions that are currently on the market. Because the technology underpins Netreo's business strategy, any issues there could have a detrimental effect on sales.
Churn, or when customers quit their memberships, is a risk for subscription businesses. In order to preserve its revenue, Netreo must keep its churn rate low. Several laws, such as the General Data Protection Regulation, require Netreo to abide by them (GDPR). This procedure could be difficult and drawn out.
Data belonging to clients must be secured by Netreo from unauthorized access. Strong security measures must be put in place by the company because of this. In order to expand its business, Netreo must find and keep outstanding people. In the cutthroat IT business, this may be a problem.
(Netreo Reviews and Pricing 2023)_image source : sourceforge.net
Netreo – Acquisitions:
No acquisition has been done yet.
Netreo – Growth:
Businesses may visualize, analyze, and debug their IT systems with the Netreo platform for unified IT infrastructure monitoring. Numerous features are available, such as real-time monitoring, dashboards, alerts, reports, and integrations.
Netreo's platform is continually getting updated with fresh features. This has enabled the business to outperform its rivals and draw in new clients. Customer service is a priority for Netreo. The business is dedicated to assisting its clients in making the most of its platform and provides 24/7 support to them. Due to this, Netreo has amassed a solid customer base.
Netreo – Partners:
To provide its clients with a greater selection of solutions, Netreo has formed partnerships with a number of other businesses, including Microsoft and VMware.
Netreo – Competitors:
With 529 active rivals, Netreo is ranked 27th among them.
46 of its rivals have funding, while 107 have folded.
Over the course of 296 investment rounds with 474 investors, Netreo and its rivals have together raised more than $2.9B in funding.
The complete set of the competition contains no private unicorns.
Competitive products include Paessler PRTG, OpManager, Datadog, SolarWinds Server & Application Monitor, and Nagios XI.
Netreo – Awards and Achievements:
There are no details of it.
Netreo – Future Plan:
The future of Netreo is bright as a well-positioned business. The workforce, technology, and customer base all contribute to the company's strength. In the years to come, Netreo might expand and flourish if it can keep carrying out its goals. The future of Netreo is bright as a well-positioned business. The workforce, technology, and customer base all contribute to the company's strength. In the years to come, Netreo might expand and flourish if it can keep carrying out its goals.
Conclusion:
Netreo offers comprehensive and efficient automated detection and logging of device configuration changes, significantly cutting down on the time needed to troubleshoot and fix network issues caused by configuration issues.
FAQs:
What does Netreo do?
An enterprise's network can be monitored using the platform provided by Netreo. It offers a clientless and agentless way to find the network components and may be accessible via the web. Servers, VPN gateways, wireless access points, and network devices can all be monitored.
In addition to this, the solution offers an API that may be included right in the code of already existing apps. Network Computing Awards were won by the business in 2016, 2017, and 2018.
When was Netreo founded?
It was established in 2000.
Who is the founder of Netreo Corporation?
NETREO was founded by James Mancini and Kevin Kinsey.
Who is the CEO of Netreo Corporation?
At Netreo, Jasmin Young serves as the CEO.
Who are the main competitors of Netreo?
Paessler PRTG, OpManager, Datadog, SolarWinds Server & Application Monitor, and Nagios XI are the main rivals.
see also: Read The Inspiring Journey of Fastest growing Startup "ElectricPe" expanding its footprint for all your Electric Vehicle charging needs