This post was most recently updated on February 5th, 2019
What is the Name of Your Venture? Any specific reason for this name?
FranTiger Business Consulting Private limited has been incorporated in 2017 from Bangalore. With a vision "To be Earth's most Entrepreneur-centric company, where aspirants can find and discover anything they might require to start or run a business online or offline."
The name FranTiger came from the latin origin (franc= free) and Tiger shows the aggressiveness of the company to meet service expectations. FranTiger is a term coined to introduce a leader in you.

Who is your targetaudience/clients?
Keeping it too simple would be a shame, as we are assisting everyone from First generation entrepreneurs to successors of all age groups. We are working on all three Tiers of Indian territory, bringing out the "Empower through entrepreneurship" among the students, aspiring leaders and entrepreneurs, Says Mr. Ankush Mehrotra Founder and Ceo FranTiger.

Where is your venture based (city, state, country) & What are your geographical target areas?
We have started from Bangalore, and expanding at a controlled pace. Now we have presence in Bangalore, Uttar Pradesh and Delhi-NCR alongwith services offered in 27 states and 3 UTs across India.
We are setting up BSK (Read 'Business Suvidha Kendra') outlets across country in the form of Franchisee model. It is yet again a business opportunity for Aspiring entrepreneurs, who have a budget constraint. A BSK can be setup exclusively in a pincode with an investment starting from ₹5000 per month, it can even be leveraged upto ₹2200 per month, if the aspirant carries Credit card of our payment gateway partner banks.
The company is focussed on Tier 2 and Tier 3 cities initially to penetrate the ignored market and audience.
What problems does your venture resolve? What are your products or services?
Our plethora of services include Startup consulting, Franchise consulting, Business Brokerage, IT Services & Turnkey Solutions.
India, being a startup friendly nation these days, still lagging in providing right consulting and approach to the right audience (read Ease Of Doing Business). We, have taken our services and solutions from Tier 1 city like Bengaluru to Tier 3 city like Shahjahanpur and even beyond to Khudaganj-Katra block in Uttar Pradesh.
From the collaboration with Bajaj Electricals Limited, under Saubhagya Yojana, we have enabled rural electrification at root level.
Aligning to FranTiger's vision of being "Earth's most entrepreneur-centric company', we are partnering with several business service providers across the nation, to speed up the operations and productivity.

Share the idea or story behind the venture. How did it come to existence? What motivated you to start your own venture?
"I was not born as an entrepreneur, I had aspirations to Join Indian Air Force as a Fighter Pilot. Even after 5 attempts, I couldn't go beyond 5 days in any of the Services Selection Boards. You can keep me out of flying, but you can't keep flying out of me With the rigor and determination to fly high, I have started and hibernated several ventures", Says Mr. Ankush Mehrotra Founder and Ceo FranTiger.
I started developing and selling websites during engineering days, got my first overseas client from Qatar. I still develop websites in my leisure time. I have started 'It's your phone' which was a home pickup and post-repair cellphone delivery service, when the college administration couldn't accomodate me anymore in hostel. Worked at call center and learnt how to handle frustrated clients, further worked with HCL Technologies to handle Overseas clients. Sold enterprise softwares like Salesforce to Indian clients, sold franchisees and what not.
The knack of Sales, Customer Support and Mapping the demand-supply gap in B2B industry has led me to setup FranTiger Business Consulting to cater demands of entrepreneurs while supplying best solutions.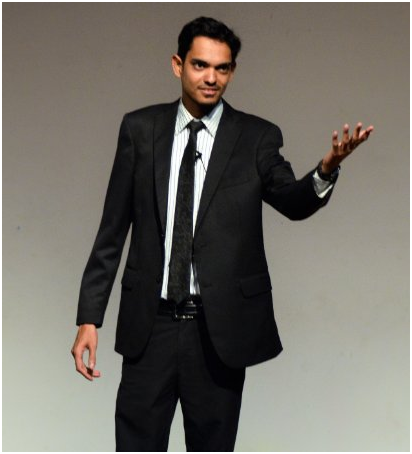 Who are your biggest competitors and how do you differentiate yourself from them?
There are several players in Business and Management consulting space, this includes Deloitte and Accenture too. However, We take them as influencers, not competitors because their Targeted audience is way different than ours, but the business practices they follow are worth learning. We observe them and learn how to treat our customers, as they treat their premium clients.
We are different than aforementioned companies, as our offerings are best suited for startups and aspiring entrepreneurs. With the use of technology, we are working to create a healthy ecosystem for startups.

How did you identify your co-founder? Tell us some thing about your co-founders
Selecting a cofounder is a crucial task for the company's lifeline. In our case Priyanka is among the top performers because she worked in MNC's earlier, bringing laurels in her field. The level of commitment she gives to a task is tremendous, and her way of finding a solution mesmerizes us all the time. Out of the box easier solutions for a mammoth task. Plus she is super fun. She is heading the IT and People at FranTiger.
Mr. Atul Mehrotra, is a retired Bank employee and carries a lot of experience and calibre along with his self-motivated approach. He has brought laurels to his individuality all the time, while he is also very active in leadership among trade unions. He made sure everytime that his voice remains the ALWAYS-HEARD one, because it is worth it. He is company's chief advisor and a mentor for life.
Victor plays an important role in the operations, where he looks after the FnB setup and menu re-engineering. He is financially literate and he has the rigor to transfer that knowledge to clients. He himself is an active angel investor. His commitment to a client makes him a darling. This gives us confidence over the hospitality projects we underpin.

How did you hired your first team members? What skills do you want in your employees/team?
As we are a bootstrapped company, our first hire was a set of Interns. We posted across the internet and got students' applications from IIT, NIT and other premier engineering and technology institutes. We have chosen 4 candidates at that time and they performed really well. Their feedback at the end of 6 weeks charged us to intake more interns in next batch.
Further we took 8 interns from different educational backgrounds for content writing and website curation. With some ups and downs, they all got feather in their caps, in return gave tremendous support to the company, in its journey. We made sure that all our interns got stipend for their time and energy they have invested with us. 2 of them have got Pre Placement offers from us.
At one time, we had 42 daily wage and contractual workers, on field in Uttar Pradesh while working for Saubhagya Yojna.
With referrals and direct joinings, now we are 7 full time and 6 Business Associates along with 10 plus Business Suvidha Kendras across India.


What expansion plans are you looking for the next 2 years, next 5 years?
We are both farsighted as well as shortsighted, so our plans so far are to increase our presence across the country with 200+ Business Suvidha Kendras in next 2 years. Furthermore, in 5 years, we are aiming for 1Lakh satisfied customers.
In the next 10 years, I see myself as a Leadership coach and a Speaker of vivid inspirations , says Mr Ankush . With FranTiger club, we are bringing the entrepreneur community at a single platform, and my typical workday will include Sales, Panel discussions, Lectures and Interviews
What are your immediate goals over the next 1, 3, 6 and 12 months?
As mentioned, we are focussed on bringing more BSK partners on board, this is ever going process. Moreover, incubating several brands in Health-wellness and hospitality industry, which then further be rolled out as franchise opportunities.

Have you raised any funding? Or have any plans for the funding?
We are still bootstrapped. Got few generous offers from prestigious individuals and firms so far. However, till fiscal 2018-19 ends, we have no plans to raise funds.

What were the problems you faced during the starting days and how did you resolve them?
The idea and dream was set, the biggest challenge was 'How to start?'
With several brainstorming sessions, the conclusion was to set up a website that can list brands and businesses together for prospective customer's ease. A further challenge was to bring the traffic on the website. This was again resolved by deploying several organic techniques of marketing across the internet to bring in the audience. I love the Internet.

What was the most challenging part of your journey till now? How did you overcome those challenges?
Most challenging part of the journey was to manage the Government project. As it requires a diligent approach and a skilled team to accomplish the task in the villages without any infrastructure. Your funds flush faster than you imagine. Proper hierarchical organization structure and expenses tracking and cost-cutting does its charm.
Management of daily waged workers is way more challenging than managing a skilled and educated person. Educated person has a logic, while on the other hand labours have just desires, they could be anything e.g. Working for just 2 hours and willing to get paid for fulltime. With the help of supervisors and labour contractors, the rigidness can be softens.
Ensuring the integrity in team, while maintaining the honest company rapport among the fraternity isn't easy. Profit doesn't satisfy you everytime. Sometimes a smile of a 80 years old woman on seeing the working Light bulb in her house for the first time in her life, gets you to nirvana. Just need to keep your desires and outcomes correct from a project.

What are your hobbies? What do you do in your non-work time?
I am a hyper active person and like to socialize a lot. In my non-work time, I usually write across the internet for entrepreneurship community or franchising and Business expansions. Other time you can watch me playing Fifa, WWE, Uncharted, Battlefield and the likes on my Playstation. One can always play against me, if one is sport and willing to have hands-on.
Playing cricket, Table Tennis, Swimming, listening to EDM and Trance numbers from my playlist, drafting architecture for future technology and non technology projects.
Standup comedy, public speaking and you name it, you may find me there. In the search of nirvana, I along with my wife devote time to teach and play with students who are dependant on orphanages.
Whom do you consider your idol or biggest motivator?

Mr. Atul Mehrotra, my Father, company's advisor, a real-life epitome of 'I'm Possible'. He inspires me and others around him so much not just with his words, but with works also. His working hours go anywhere from 12 to 20 on any typical day. He is a champion. Financially literate, Socially proactive, Emotionally and Mentally strong, this man is a hero. For the last 6 years, he has stood on top of Insurance consultants in the entire Bareilly zone. His sales and consulting approach has shaped our company's processes to a core level. I wish him a healthy & a very big journey with FranTiger.
What do you feel is the major difference between entrepreneurs and those who work for someone else?
Being an entrepreneur, you work for yourselves, is a myth I believe. Meeting deadlines and customer bliss make you work for others. No weekends and no sleep is normal. However, being an entrepreneur gives you the flexibility of working at your desired pace, number of hours you want to dedicate. This is the correct place you should be in, if you often thought of being under utilized in current employment. If you think you have in you, more than what your day job is, please join the club of FranTigers.

If you had the chance to start your career over again, what would you do differently?
I have lived my life on my terms so far, considering all the aspects around me. Be it family, career, relationships and personal interests. I have worn several hats viz. Call center guy, Technical support, Web developer, Salesman, Speaker, Examination Invigilator, Business Analyst, Pre sales consultant, Premium aquistion manager, a Chef, Receptionist, Waiter and a lot more to brag.
However, I was unable to connect the dots for a longer time. With the trust of my father that he has bestowed in me, I kept on moving forward. Without being worried about past, I started creating opportunities, mostly failed but those which worked, compensated the losses.
Now when I am able to connect the dots, I am sure I was born to be the CEO of world's Most Entrepreneur-centric company, FranTiger.
One thing which I regret doing is not giving time to health and that is the very reason why I am not an Air Force Pilot. My piece of advice, Work till you drop, Eat till illness stops.

How has being an entrepreneur affected your family & Social life?
That is a tricky question, but it has impacted a lot. A mixture of vivid reactions, one gets within the family & friends, the extended as well (Read, only if you care about family & friends, you listen to them). Some motivated, some critisized, some made mockery out of my vision, some had different views. Some were highly influenced, and started following. But I had a clear view, those who had faith in me, in my vision are definitely going to cherish my success. Rest others are definitely going to exist.

Anything, you would like to say to our readers or upcoming entrepreneurs?
The most important thing which has kept me into entrepreneurship so far is "Start Today, Achieve Tomorrow", if you are willing to achieve today, please stay out of it. I have seen people working for instant money, and getting distracted from what they have started for. Even if you have started, one thing you need to ask yourselves while thinking to quit "What was the reason, first time when you've gotten into entrepreneurship, have you achieved it thus far?". If yes, you are the boss, if No, do a favour on yourselves and get back to work.
Tell us something about your education & family background.

Coming from an above average middle class family, thanks to the decisions made by my father and continuous support from my mother, I turned out to be a Software Engineer. My elder sister has brought laurels to the family and was teaching to professionals, before she joined her husband's business and tremendously leads there.
Career choices made me to score almost 100 percentile in Management Entrance Exam and with good ROI completed MBA from Christ University, Bangalore.
My clan has a bunch of toppers and achievers bringing laurels in several industries, a fine mixture of Government Servicemen, Businessmen, Doctors and Leaders in private companies.
What is your USP which makes it unique & different from other start-ups in similar domains.

Our USP is our willingness to learn and further serve. Our committments are loud and clear, no engagement in unscrupulous activities or false committments. We improve everyday, and we move forward diligently and carefully. We have the courage to say NO to a tempting deal, if it is going to be a problem for the customer in future due to any foresaid reason.
We stand out, because we prioritize our customers' business above self. We are not everything for everyone, we are something for someone.
What do you think is the biggest threat to the success of small businesses & Start-ups today?
An always deteroriating market price strategy. With so much information available across the internet, several people without having qualification, in search of quick bucks starts rolling out business services at dirt cheap prices. In turn they provide poor quality service to clients and this impacts the entire Business services industry.
Another threat is a long list of compliances imposed by ministries. Why do we lead in unorganized market? Because entrepreneurs are worried about a long list of compliances. That is where FranTiger assists all its customers in mantaining a compliant business in every sector possible.
The probable Angel tax on startup investors is definitely going to bring down the interests of investor lobby towards startups. Getting a 1Cr. Angel investment while a huge chunk of it goes in Taxation, doesn't excite any startup. A real demotivator.

Do you consider yourself successful and by what means do you measure success?
There is no metric to calculate success. Yes, I consider myself successful as I am able to generate employment opportunities today. I am always open to talk business or job to a great salesman or a consultant. In hindi Successful means 'Safal' that translates to a Tree that bears the fruits that others get benefitted from.
I am successful, in the terms where people have faith in my vision, in my words that I write across the internet on forums or speak during events. I am successful because I am ready to put forward others before me in the journey of building Earth's most Entrepreneur-Centric company.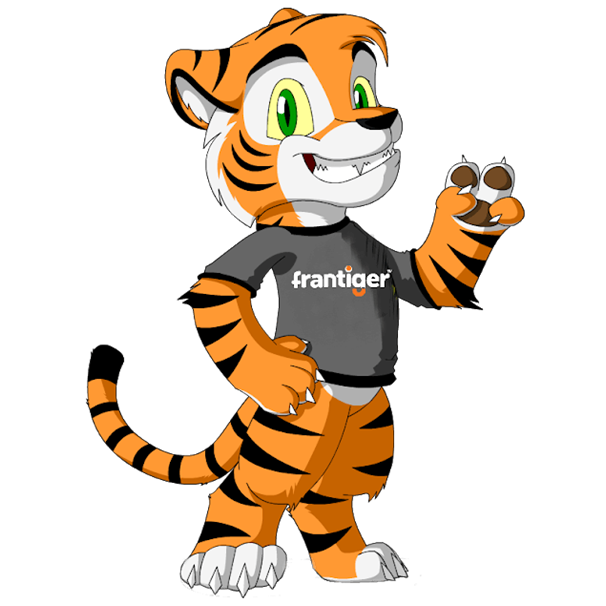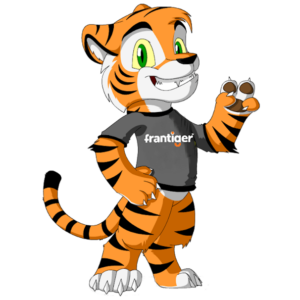 Please share complete name, address, phone number, email id & website of Your Business & Contact Person
Name:- Frantiger Business Consulting Private Limited
Registered Address:- #002/13, 9th cross, Maruthi Nagar, Madiwala, Bangalore-68
Office Address:- B-401, MSR Silicon Spring, Belathur Road, kadugodi, Bangalore-67
Branch Office:- A-39, Abhinav, South City, NH24, Shahjahanpur (UP)-242001
Web:- https://frantiger.com
Email:- 911@frantiger.com